A select group of Ambassadors, Heads of Missions of International organizations, as well as former Serbian officials returned to Serbia after participating, with their families, in an informal Trip for the New Year's Holiday to Egypt, including the Red Sea and Luxor Governorates, organized by the Embassy of Egypt in Belgrade.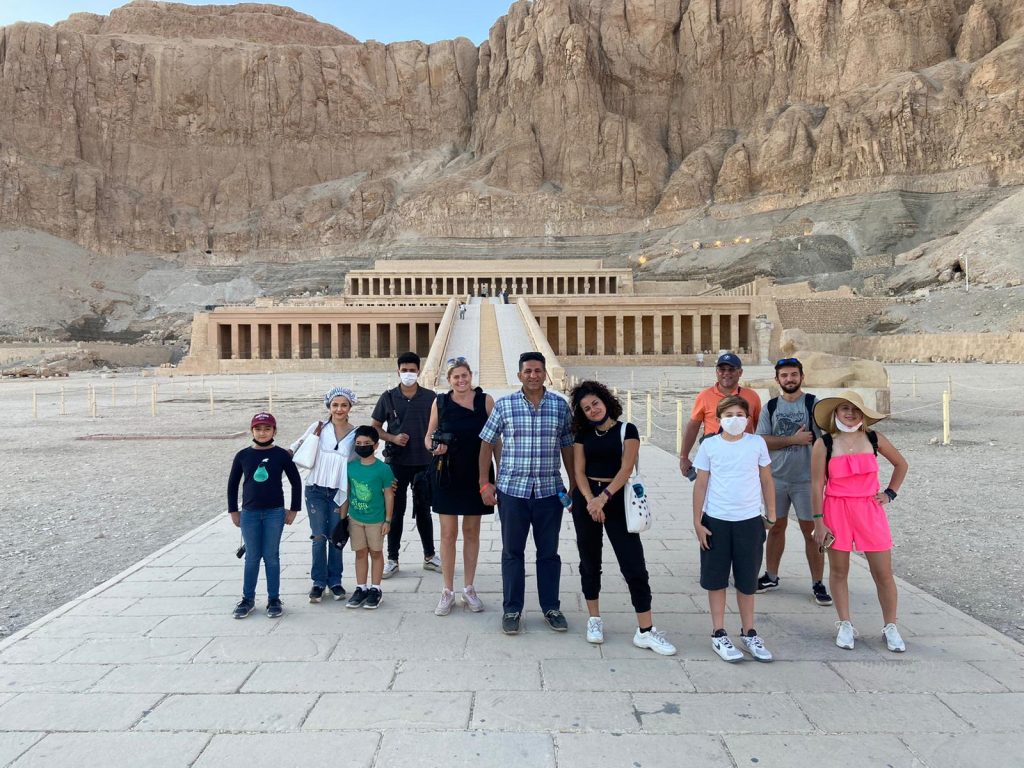 Ambassador of Egypt in Belgrade, Amr Aljowaily, said the visit was an excellent opportunity to explore the new theme of merging cultural, ecological and beach resort tourism, available for visitors from Serbia all year at all sites given the moderate outdoor climate that Egypt offers throughout the winter, at a proximity of a 3-hour regular direct flight.
The visitors had the opportunity to make a tour of the city of Hurghada organized by the Governorate of the Red Sea, including the recently opened Museum featuring a thematic review of Egyptian civilization from the ancient pharaonic times to the founding of Modern Egypt by Mohamed Ali in the early 1800s, in addition to a visit to the  Coptic Cathedral of Saint Shenouda, the Al Mina (Port) Mosque, the Coptic Cathedral of Saint Shenouda, in addition to the traditional 'fish ring', thus exploring the lives of ordinary Egyptians in the city.
Exploring the newly launched @EcoEgyptExperiences, the visitors undertook a maritime trip to Mahmeya Giftun Island, the closest protected islands to Hurghada, during which they listened to an integrated presentation of the efforts by Ministry of Environment of Egypt in promoting and supporting of nature reserves and ecotourism in Egypt.
Additionally, the visit highlighted a one-day trip to Luxor from Hurghada, with visits to Karnak Temple, the Valley of the Kings and boat ride along the Nile. It featured the efforts by the Egyptian Ministry of Tourism and Antiquities to promote cultural tourism aspects, as highlighted by the @experienceegypt initiative for incoming tourists to the Red Sea nearby region.
"Precautionary measures for combatting Covid-19 are becoming integral to all activities in Egypt, contributing to reassuring tourists building on the fruitful participation as Partner Country at the latest Belgrade International Tourism Fair held from February 20th to 23rd 2020", Aljowaily highlighted.