At the meeting point of the Adriatic Sea and rugged mountain ranges, on the picturesque coastline guarding the medieval towns of Perast and Kotor, awaits a tranquil and relaxing retreat from the bustle of city life.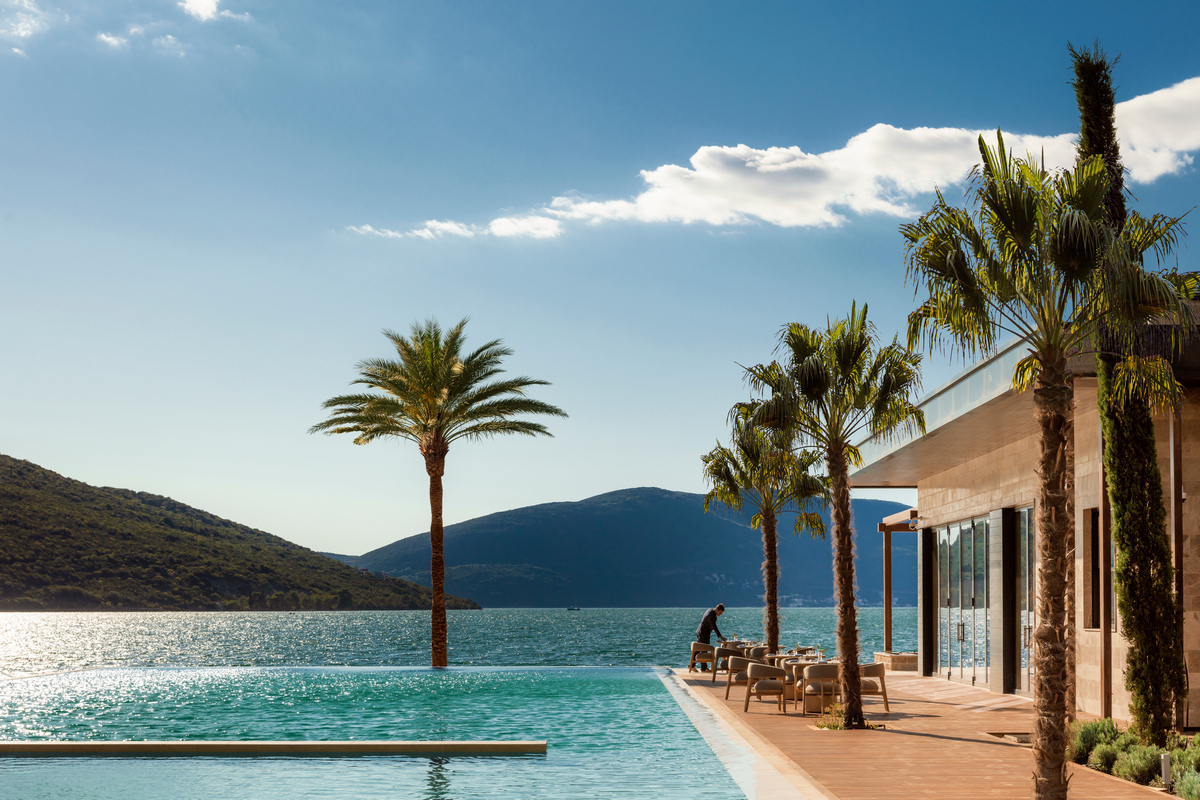 As soon as you arrive at One&Only Portonovi, the first One&Only in Europe, you will be greeted with warm Montenegrin hospitality and Mediterranean aesthetics infused with a perfect dose of contemporary elegance.
One&Only Portonovi offers you all the charms of the Adriatic at your fingertips. In our bright and tastefully designed rooms, spacious apartments, and magnificent villas, each day of your vacation will begin with a breath of fresh sea air and panoramic views of Boka Bay. Whether you want to dive into the crystal-clear depths of the Adriatic or enjoy a cocktail on the fine white sand, our private beach is the perfect place for beautiful moments that will become unforgettable memories. In addition to the stunning private beach, you also have access to six pools that you can choose according to your current mood – from relaxing family pools to a 26-meter indoor pool.
At One&Only Portonovi, we believe that a vacation is for both the body and the soul. Chenot Espace represents the first wellness concept of its kind a transformative journey of detoxing and resetting the body based on the renowned Chenot Method®, combining the latest achievements of Western medicine with the best practices of alternative therapy.
---

One&Only Portonovi offers you all the charms of the Adriatic at your fingertips

---
The enchanting ambiance of our restaurants and healthy, delicious dishes perfectly complement the enjoyment of the Adriatic's beauty. Whether your choice is Japanese fusion specialties from Tapasake, authentic Italian cuisine at Sabia, or traditional Montenegrin fare at La Veranda Montenegrin Steak House, dining at One&Only Portonovi will awaken all your senses.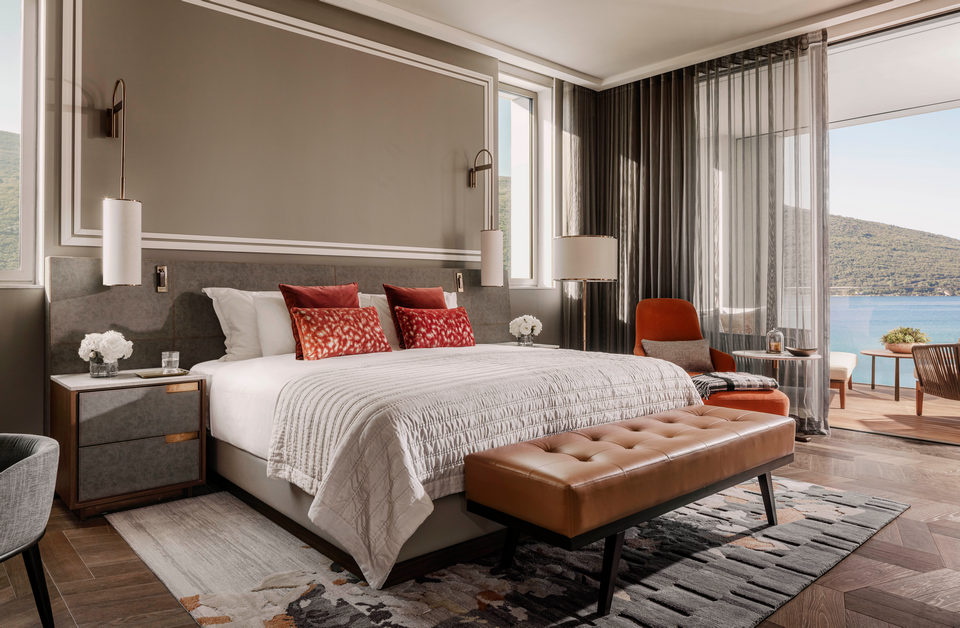 With 113 rooms, suites, and villas, and 10 Private Homes, One&Only Portonovi provides a relaxing ambiance, professional and friendly staff, world-class cuisine, and comfortable accommodations, One&Only Portonovi provides an inspiring environment for all types of corporate events. Our expert team and three spacious venues will create the perfect atmosphere for your meetings and conferences, and our corporate retreat offer brings a range of benefits for you and your team.
Embrace this unique opportunity for your next corporate retreat, available for reservations from September 15th to March 31st 2024, with a minimum two-night stay. As part of this one-of-a-kind experience, unwind and rejuvenate at our Chenot Espace, where relaxation takes center stage, enjoy flexible check-in options, access to our hotel gym, sauna, and indoor pool, along with an array of delightful perks.
One&Only has never been closer, seize the opportunity to provide your team with an unforgettable experience that will boost team spirit to the highest level.
---
About the One&Only Brand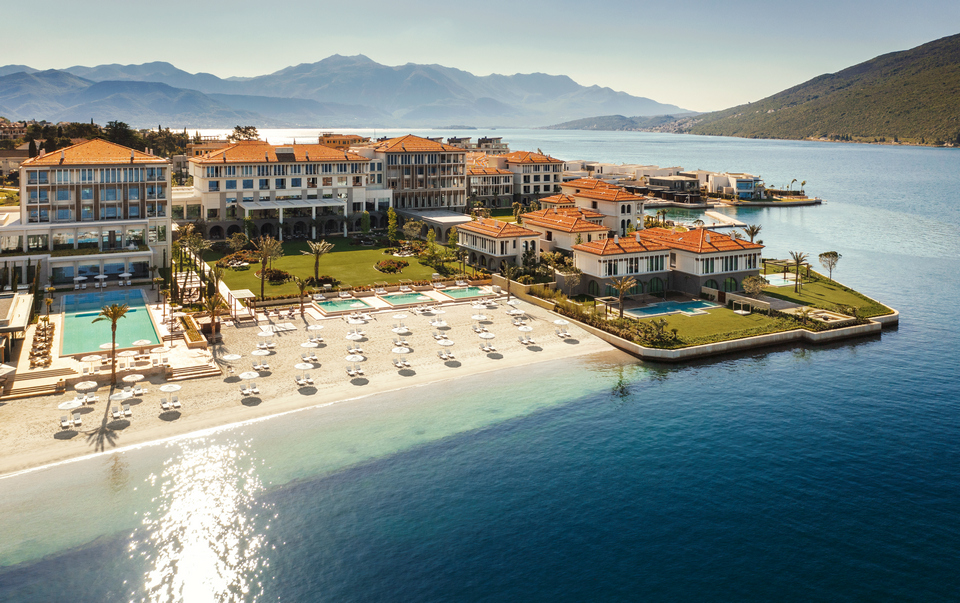 Created exclusively for the ultra-luxury market, One&Only is conceived as a hallmark of excellence. Located in some of the most beautiful destinations in the world, each award-winning resort offers guests a distinctive style and uniqueness rooted in local culture, genuine hospitality, and unmatched life energy. The exclusive collection includes the recently opened One&Only Portonovi in Montenegro; One&Only Reethi Rah in the Maldives; One&Only Le Saint Geran in Mauritius; One&Only Royal Mirage and One&Only The Palm in Dubai; One&Only Palmilla and One&Only Mandarina in Mexico; One&Only Cape Town in South Africa; Emirates One&Only Wolgan Valley in the Blue Mountains of Australia; One&Only Desaru Coast in Malaysia; One&Only Nyungwe House and One&Only Gorilla's Nest in Rwanda. Additional resorts in development include One&Only Kea Island in Greece and One&Only One Za'abeel in Dubai, as well as One&Only Private Homes communities worldwide. More information about the One&Only brand is available at oneandonlyresorts.com.