Continuation of cooperation with the Ministry of Health announced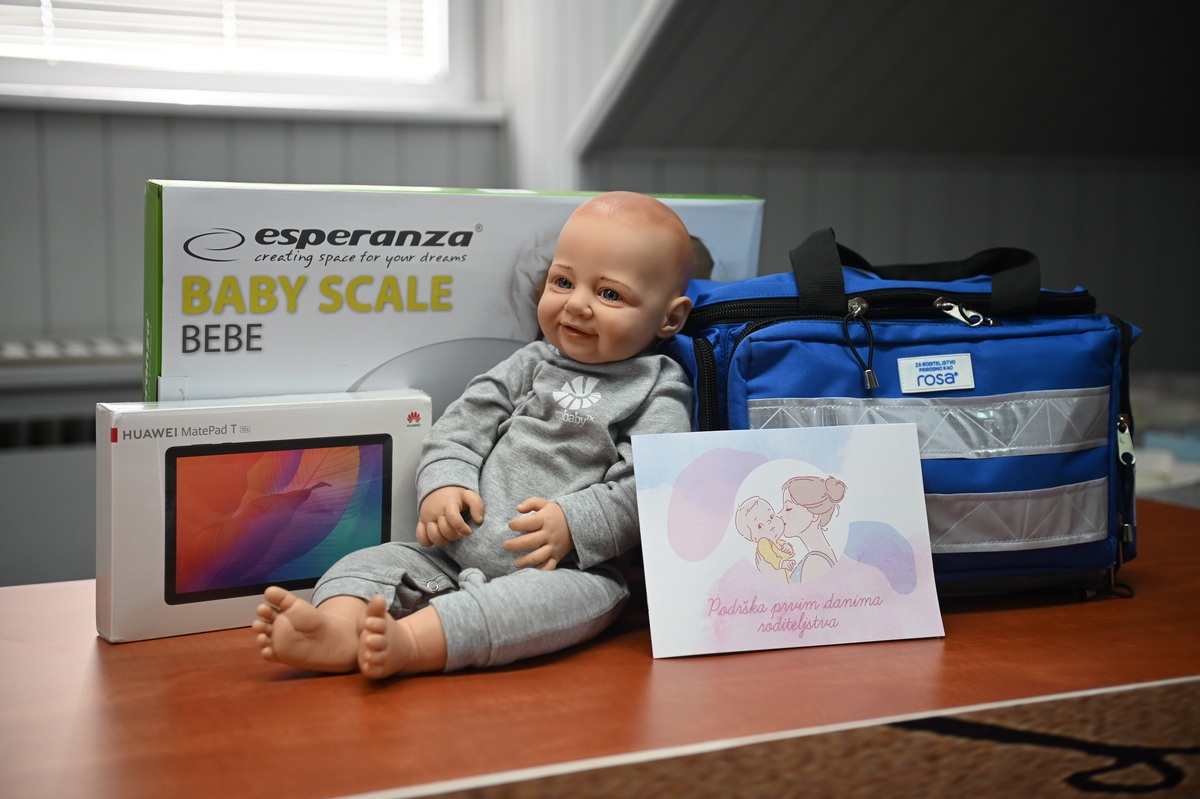 The Ministry of Health of the Republic of Serbia supported the initiative of the socially responsible company Rosa, which last year allocated 1 dinar from each sold 1.5l bottle to improve the work of the Parenting School and support the Visiting Nurses. As a result of this joint initiative, yesturday at the Institute for Public Health "Dr. Milan Jovanovic Batut" a donation (digital scales for measuring babies, tablets and mannequins) was ceremonially awarded to representatives of Parenting Schools from 20 cities and municipalities. By the end of the month, specially designed bags will be sent to more than 1,000 representatives of outpatient services in more than 150 health centers throughout the Republic of Serbia to facilitate the work of this service and 30,000 brochures on the topic of support for the first days of parenthood.
The brochures on the first days of parenthood were created in cooperation with the Republic's Expert Commission for Breastfeeding Support and Developmental Care of Newborns, listening to real needs, but also realizing the importance of accurate, scientifically confirmed and verified information and the necessity for it to reach future parents throughout the territory of Serbia. Also, the first Rosa online parenting school was launched, which will allow these contents to be available to mothers who are not able to physically attend parenting schools
"Together with the Ministry of Health and the Government of the Republic of Serbia, Rosa has been involved in various national programs for more than 13 years to create a better environment for mothers and babies, as well as the whole family – from the establishment of a human milk bank, to the launch of 20 parenting schools throughout Serbia, until equipping and establishing breastfeeding rooms" – said Dr. Jelena Jankovic, Assistant to the Minister for Public Health of the Ministry of Health.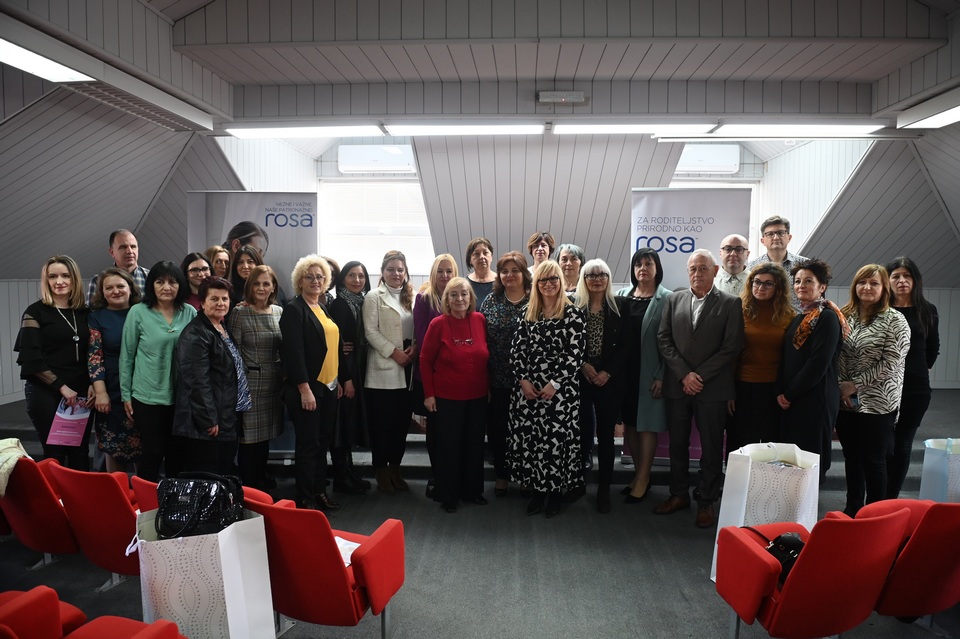 "In the desire to keep up with the National Strategy for increasing the birth rate of the Republic of Serbia, this year, as well as in previous years, Rosa will continue to allocate funds from the sale of its products. During 2023, we pay attention to the emotional and mental health of parents, especially mothers who face a large number of challenges both during pregnancy and in the first days of parenthood. Our goal is to make our contribution to the empowerment of parenting schools to deal with this topic during the preparation of families for the arrival of a new member into the world, as well as to the empowerment of visiting nurses to recognize the emotional needs of parents during the first days of parenthood," said the brand manager of Rosa, Marina Trajkovic.
Rosa, with the support of the Ministry of Health of the Republic of Serbia, will continue to collect 1 dinar from every sold 0.5l and 1.5l bottle during 2023 to support the visiting nurses and improve the work of Parenting Schools throughout Serbia.