Doritos, No. 1 tortilla brand * in the world, arrives in Serbia. The premier sale begins on November 9 at Idea London, where Doritos will first land, and since November 12 Doritos products will be available in other IDEA stores, Mercator hypermarkets and Roda markets across the country.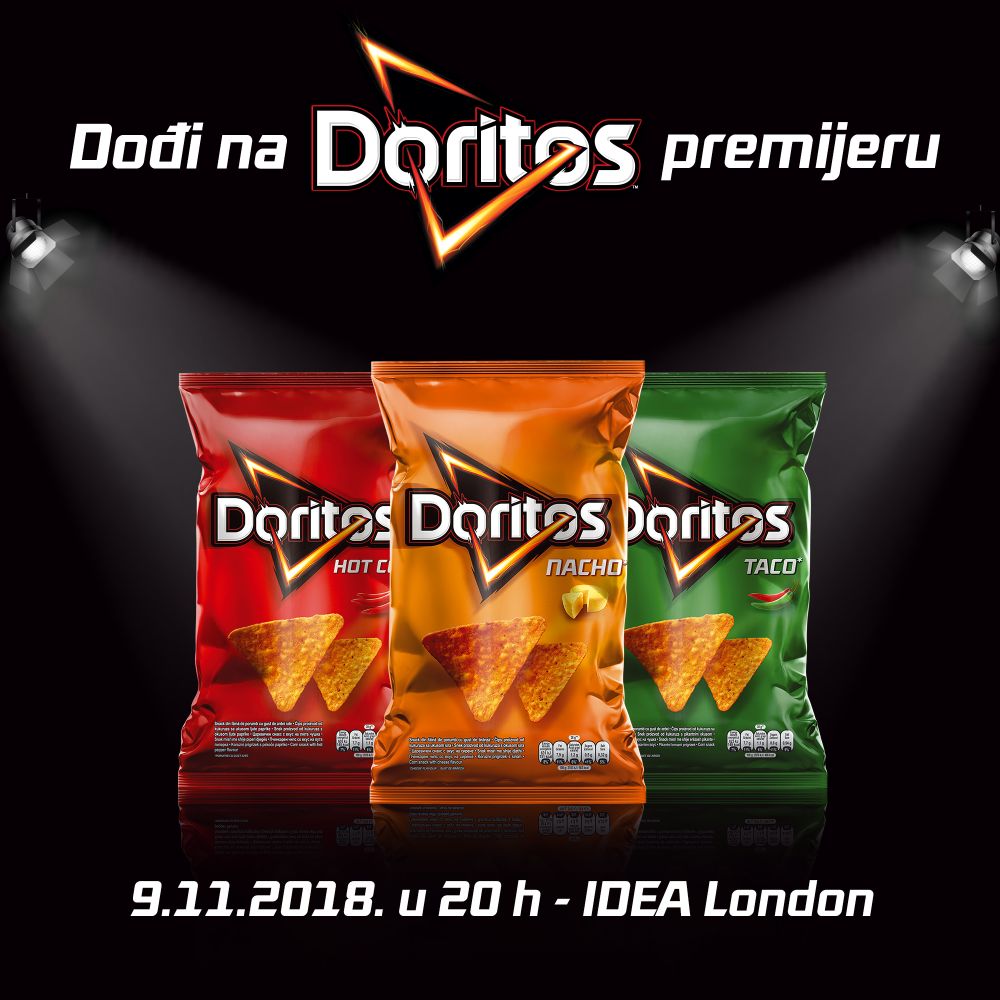 Doritos is a brand of bold, and is characterized by irresistible cartilage in three intense flavors – Taco, Nacho and Hot Corn, in 100 grams.
"We are very pleased and we are proud that Doritos, the global PepsiCo brand, landed in Serbia, in IDEA stores, Roda markete and Mercator hypermarkets. Doritos will initially be premiered at the IDEA London retail store in Belgrade, where consumers will be able to get acquainted with the product or if they already know it, to enjoy its cartilage and be part of a number of bold activations at the point of sale "said Sanja Bušić , marketing manager for PepsiCo for the Western Balkans and Baltic countries.
The news that the unidentified flying triangle was spotted over IDEA, Roda and Mercator sales facilities, announced numerous publications on social networks, which further intrigued many fellow citizens.
Prepare to experience something brand new and exciting!
#DoritosSrbija