The new projects we are working on will position our company as pioneers in the provision of services related to digital logistics solutions, which will be provided in the Republic of Serbia and the region for the first time. 
"Out of all logistics companies in the area, our company has the fastest growth. M&M's biggest advantage is its team with many years of experience in the transport and logistics sector, who is committed to meeting all the client requirements within the set deadlines."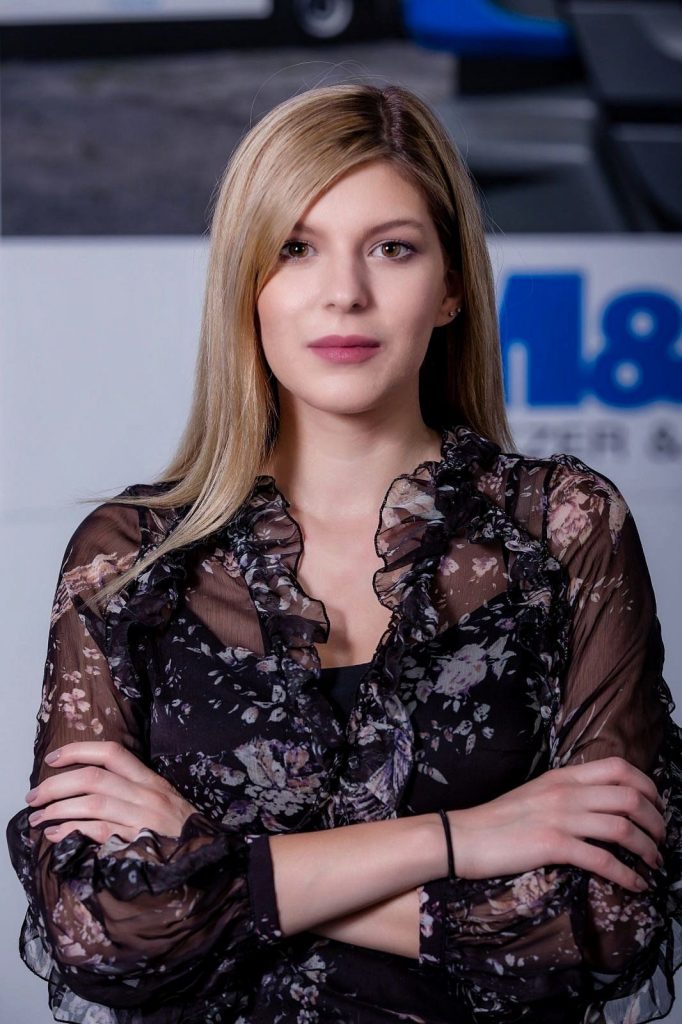 The COVID-19 pandemic has slowed economic development. How did it affect the logistics sector and how did Militzer & Münch organize its business?
Our impression is that, during the COVID-19 pandemic, logistics companies experienced an incredible expansion where the focus was on B2C business, i.e. E-commerce. We are also witnessing the impact of expeditious adjustment of businesses to E-platforms, which, in a rather short period, have managed to compensate for the closure of stores in Serbia that has been going on for a year now, with a variety of goods ordered via online stores.
When it comes to Militzer & Münch, we have proven to be a reliable partner and that we were able to successfully implement a new online business for our client from the fashion industry, where we have established the entire logistics process for them.
Consequently, when it comes to other clients, we have adapted to all their needs and requirements in a short time and offered the optimization of logistics processes, bearing in mind the expansion of digitalization in this sector.
In early 2020, M&M recorded a remarkable growth whereby in January 2020 alone, it had only 35 employees, and only a year later a total of 150, which is proof that we have managed to grow and develop during the pandemic, thanks to the rapid reaction of our management and all employees.
From the onset of the pandemic, we have been implementing all protection measures, so that our employees, first and foremost, are healthy, but also able to perform their daily tasks without interruption.
Could you tell us about the potential for networking of logistics companies in Southeast Europe and the Western Balkans?
M&M Serbia has its network, both in Europe and the world, and we are connected from China to America, from South Africa to the Baltic. Hence, our network is a key factor in the development of M&M. In countries where we do not have our branches, we have excellent cooperation with partner companies, which is a win-win situation for both parties. M&M Serbia sees its potential in connecting neighbouring countries.
What logistics services do you offer and could you single out your comparative advantages over the competition?
Like any logistics company, we provide a wide range of services, ranging from project logistics, custom-tailored solutions, to triple, which is an integral and inseparable part of online business. M&M Serbia is present in almost every part of the industry, especially in the automotive and fashion industry, where the so-called just-in-time service (B2B) is required. Also, we are proud of our cold chain which transports and distributes goods for the large food and pharma companies.
---

"Our ability, expertise and commitment have led many clients to entrust us with security in transport, logistics and customs clearance"

---
Teamwork, trust, precision and financial security are some of the most important components for building good relationships, both in the company and with our clients and suppliers. We are part of a group that, on April 1, this year celebrated its 141st anniversary. Our added strength lies in the flexibility and adaptability to our client's requirements, and our ability, expertise and commitment which have led many clients to entrust us with security in transport, logistics and customs clearance, knowing that we are committed to achieving a common goal.
What results and challenges did you enter this year, and what will you focus on in 2021?
M&M has been operational for a relatively short time, but in less than two years since our establishment, we have opened five branches in Serbia and became an exclusive provider for two large companies from the automotive and fashion industries. We have 10,000 square metres of storage space and 3,000 square metres of office space. Our client list is getting longer by the day and most of them are multinational companies that have their production in Serbia, as well as transport companies that drive exclusively for us.
The economic policy implemented in Serbia greatly influences foreign investors' decision to come here, and these are mainly production companies. The logistics and international transport market is growing, and our goal is to have a slice of the logistics cake for ourselves. We are developing successfully and if we continue with the current growth trend, we will become one of the top three logistics companies in Serbia.
Our focus is on opening M&M branches in Montenegro, Bosnia and Herzegovina, North Macedonia and Albania by the year-end, in order to provide our clients with the same services in other areas too, while optimizing logistics processes.
I would also like to use this opportunity to announce projects we are currently preparing relating to additional investments in Serbia, as well as the development of something completely new in the country and region, which will ensure our greater growth and development.