A fashion show "Dreaming of Morocco", with the presence of the famous and talented Moroccan designer Imane Belmkaddem was held on Saturday, October 8, at the Ethnographic Museum in Belgrade, as part of the Ethnology Fest, organised by Goga Grubješić.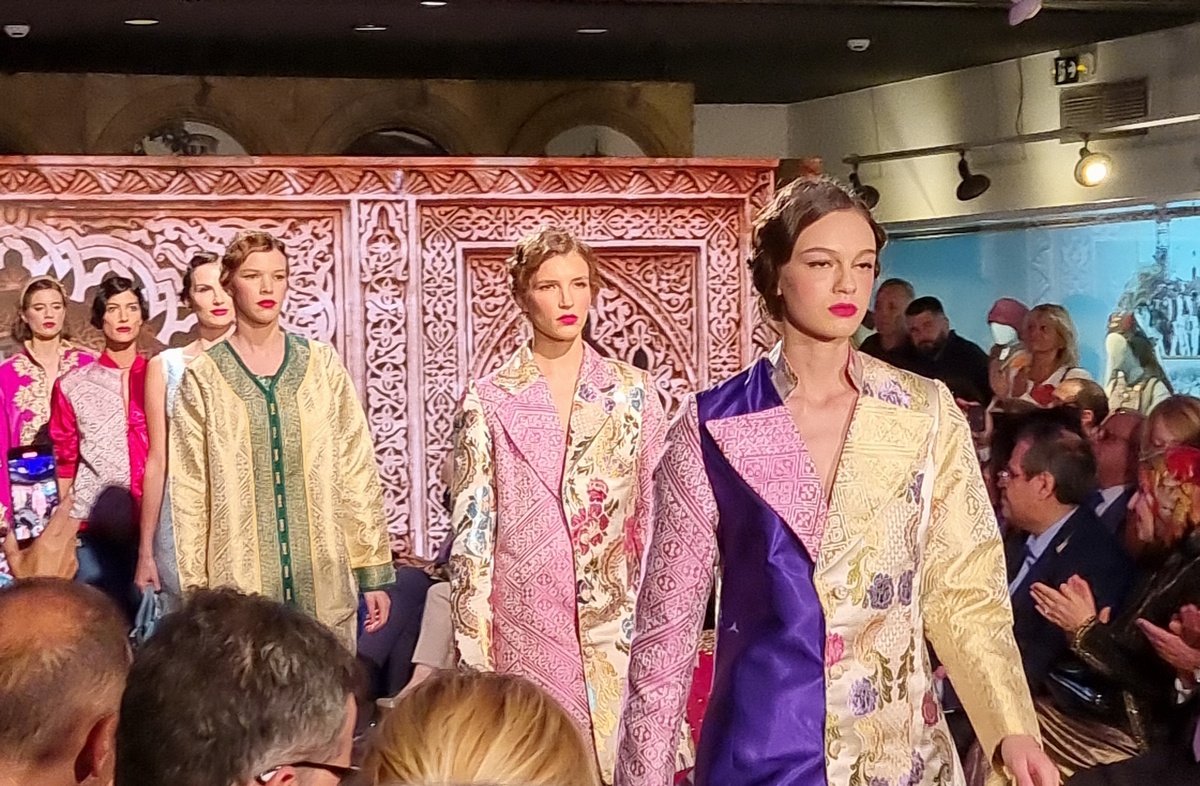 This festival was held in Serbia for the sixth time under the auspices and with the support of the wife of the President of Serbia, Mrs Tamara Vučić, and this year's "Country in Focus" was the Kingdom of Morocco.
The designer Belmkaddem prepared a hand-made and painted collection, especially for this occasion, which represents a combination of traditional Moroccan costumes and modern clothes of today. She said that it is a great honour for her to have the opportunity to represent her country at the Ethnology Fest in the Serbian capital. Her prestigious collection consists of unique pieces – coats, jackets, skirts and bags, which were handmade by women from Morocco.
The Ambassador of Morocco to Serbia, Mohammed Amine Belhaj, pointed out that this event celebrates the deep-rooted friendship between the people of Morocco and Serbia. He stated that Morocco's participation in this year's Ethnology Fest crowns a whole year of celebrations through numerous cultural activities marking the "Year of Morocco in Serbia", in light of the 65th anniversary of the establishment of diplomatic relations between Serbia and Morocco.
"I am sure that this refined, handmade and hand-painted haute couture collection will convey to you the world-famous warmth and good vibes of my country," said the Moroccan ambassador.
Director of the Ethnographic Museum, Tijana Čolak-Antic Popović, said that fashion shows are a specific type of presentation of intangible cultural heritage, which attracts a new audience to the museum, not just the museum audience.