On the occasion of Spain's National Day, the ambassador of this country to Serbia, H.E. Raul Bartolome Molina, hosted a reception in Belgrade's Hyatt hotel.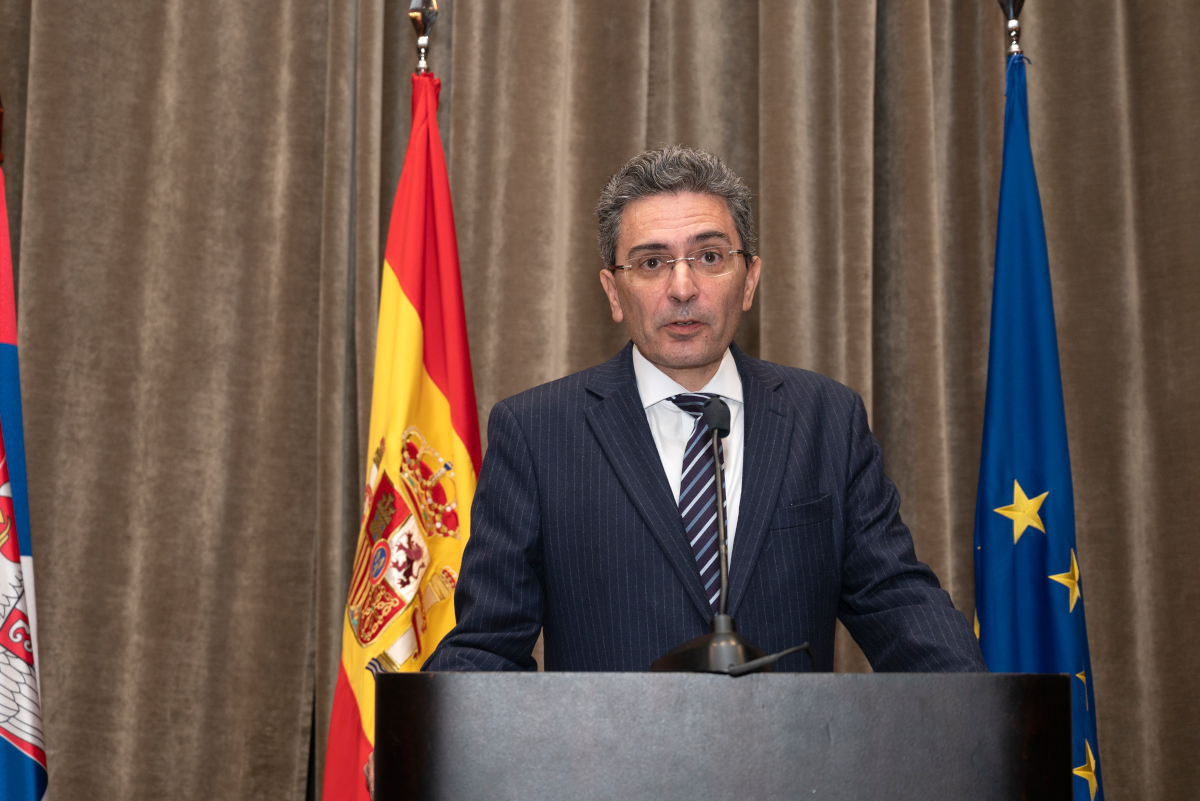 The reception was attended by numerous representatives of the Serbian political and cultural elite, as well as members of the diplomatic corps.
Spain's National Day is celebrated on October 12, and the holiday is known as "Dia de la Hispanidad" it celebrates the arrival of Christopher Columbus in the New World, and it is also the Day of the Armed Forces of Spain.