Spring 2021 brings hope of going back to normal and Easter 2021 brings, more than ever, the joy of rebirth and a new life 
Did you know that during Easter week sales of candy in Sweden increases by 50% compared to any other week of the year?
Swedes' biggest candy day is Maundy Thursday.  The happy faces of Swedish Easter are little girls – Easter witches SW: Påskkärringar – who dress up as witches and "go witching" to neighbouring houses on Maundy Thursday, SW: Skärtorsdagen. Påskkärringar get candies and small gifts for their Easter drawings. This is related to an old Swedish folk tradition stating that, around this time of year, witches would fly on their broomsticks to dance with the devil at Blåkulla. Cold buffet SW: "Smörgåsbord" is the symbol of Swedish culinary Easter celebrations. Various types of pickled herring cured salmon, and the potato and anchovy gratin SW: "Janssons frestelse" (Jansson's temptation) are just some of the delights to be seen on the menu.
Diplomacy&Commerce magazine was delighted to talk about Easter to Milica Lundin, spouse of Ambassador of Sweden to Serbia, Montenegro and Macedonia Jan Lundin.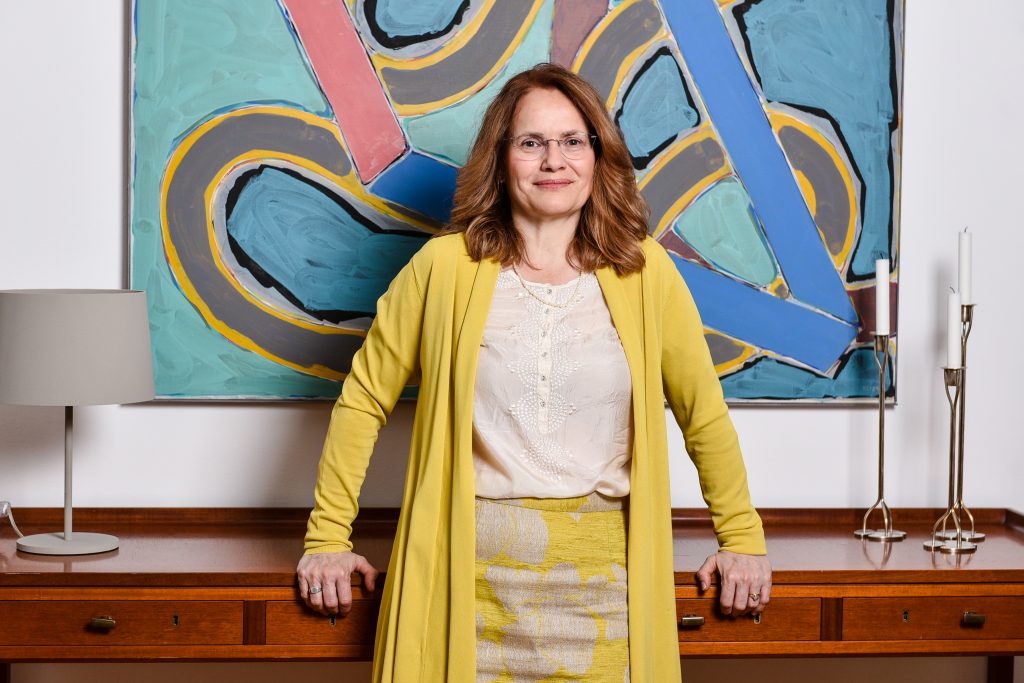 What are the symbols and traditional activities for Easter in Sweden?
Swedish little girls in witch costumes do go for Swedish-type trick-or-treating during the Easter holiday like you mentioned in the intro. Little boys disguise in witches as well, in order to get some candy too. The costumes are cute: there should be a headscarf, an apron, a rug-like skirt and clumsy shoes. Make-up is included (cheek blush and freckles) a broom, a basket for spoils and maybe a mom as an entourage -bodyguard. Being a mother of two now adorable ladies, I used to enjoy these parades in the past very much.
Swedish Easter should be all in yellow and green, and it really marks the beginning of the spring. There are bunnies and birds everywhere. First branches of yellow bushes, tulips and narcissus should be constantly on the table during Easter week.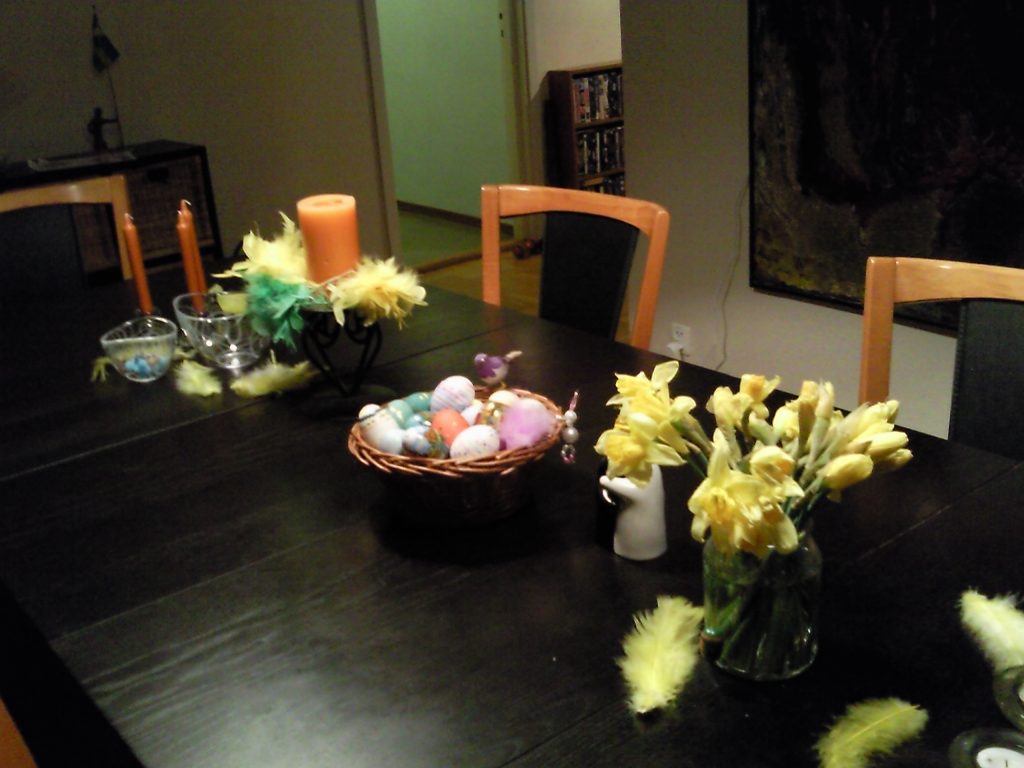 Our family celebrates two Easters: I also make a traditional Easter lunch with colourful eggs and lamb meat on the Orthodox Easter Sunday.
Swedes usually use Easter holidays to meet with their relatives. It is not unusual to choose to go with relatives skiing during Easter. Since my husband's family originates from the far north, we like to take that opportunity to make a long trip to go to see them. Skiing in the far north is not too pleasant during Christmas, because of hard frost and long nights. Easter time is the sunny part of the year in the north, and there is still snow in abundance. Our relatives organize scooter tours in the wild with splendid picnics in the snow, meals around a huge fireplace with seats covered with reindeer pelts.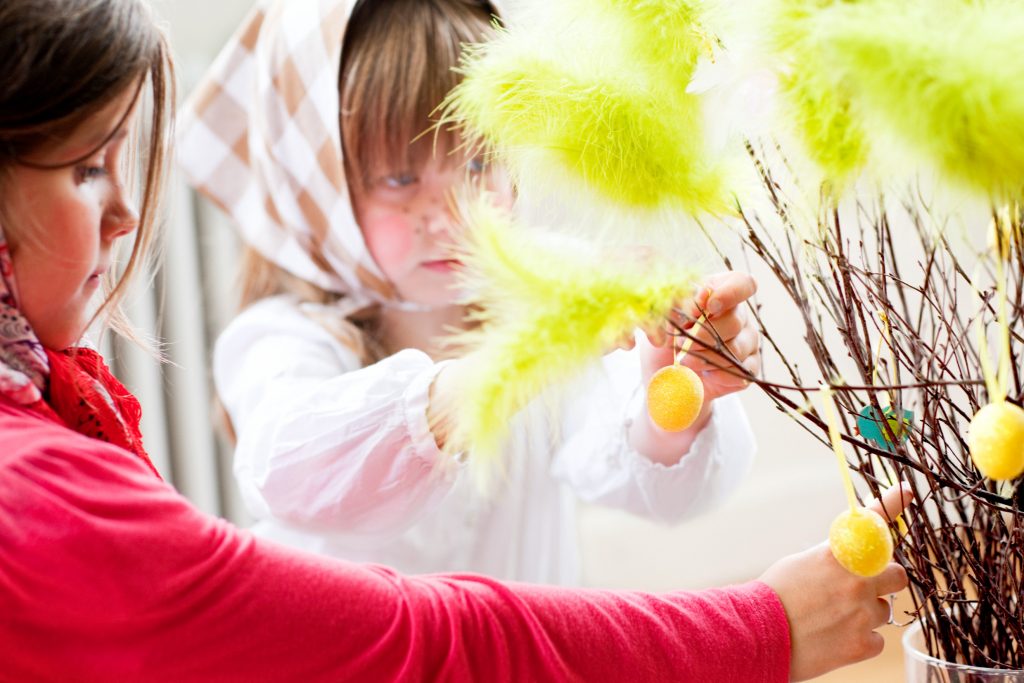 What are the traditional Easter meals you prepare in Serbia too?
The main meal is planned for Easter Sunday and it should be a buffet. Before that we eat fish, if we are to respect the custom of fasting: marinated or fried salmon and herring file, freshwater trout and bass and shrimp from the Northern sea. Of course, fasting is optional and depends on the family tradition. Janssons frestelse (Jansson's Temptation) is a popular choice since it is based on potato with anchovy filets. Easter Sunday buffet includes all of this plus some meat. In our family, there should be a big bird on the table, usually a turkey.
When it comes to drinks, beer is more popular than wine though it might have changed in recent decades. Children and some adults are fond of Påskmus, a cola-like soda based on caramelized malt with an extract of the hop plant. It tastes a lot like a root beer. Boiled eggs are served as well, but there is no egg cracking-contest as done in Serbia. Eggs may or may not be coloured, usually with brush strokes or markers and it is traditionally the job of children to decorate them.
A recipe for the Swedish Easter meal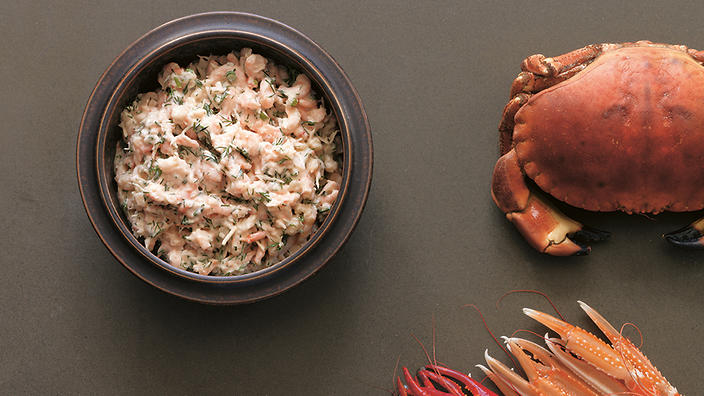 Skagenröra
Skagenröra is a salad based on shrimp and may be served as a separate dish, on soft or crunchy bread, or inside an unpeeled potato which has been previously packed in foil and baked in the oven.
This mix of shrimp (prawns) and mayo was invented by Swedish chef Tore Wretman in the 1950s and it was named after the northern Danish city of Skagen. Skagen salad is funnily enough almost completely unknown in Denmark, whereas in Sweden it has remained one of the most popular appetizers.
400 g cooked prawn (boiled baby shrimp) tails, shelled
100–200 ml mayonnaise, it needs to be very thick (if making it from scratch see recipe below)
1 bunch dill, leaves picked fine and stems cut fine
salt and white pepper, to taste
grated horseradish, to taste
Mayonnaise
2 egg yolks
1 tbsp dijon mustard
2 tbsp white vinegar
250 ml neutral oil
salt and white pepper, to taste
Instructions
Coarsely chop half the prawn (shrimp) tails and place them in a bowl with the remaining tails.
Add enough mayo to properly coat all of the shrimp and make the mix creamy. Be careful though not to add too much as this will turn everything into more of a sauce, which is not the idea.
Add the dill, salt and pepper and some grated horseradish if you like it. Let the salad sit for 10 minutes or so in the fridge. Stir again, adjust the texture with more mayo if necessary and once again adjust the seasoning.
Serve the salad with a wedge of lemon on the side.
If you're making your own mayonnaise, put the egg yolks in a bowl. Whisk in the mustard and vinegar then season with a pinch of salt and a little white pepper.
Add the oil, a drop at a time, beating slowly but constantly, until no oil remains and the mayo is nice and thick. Season to taste.
Interview by Vanja Kovačev