Coca-Cola HBC Srbija improves its at-home, on-the-go or at-work portfolio of products, 24 hours a day, seven days a week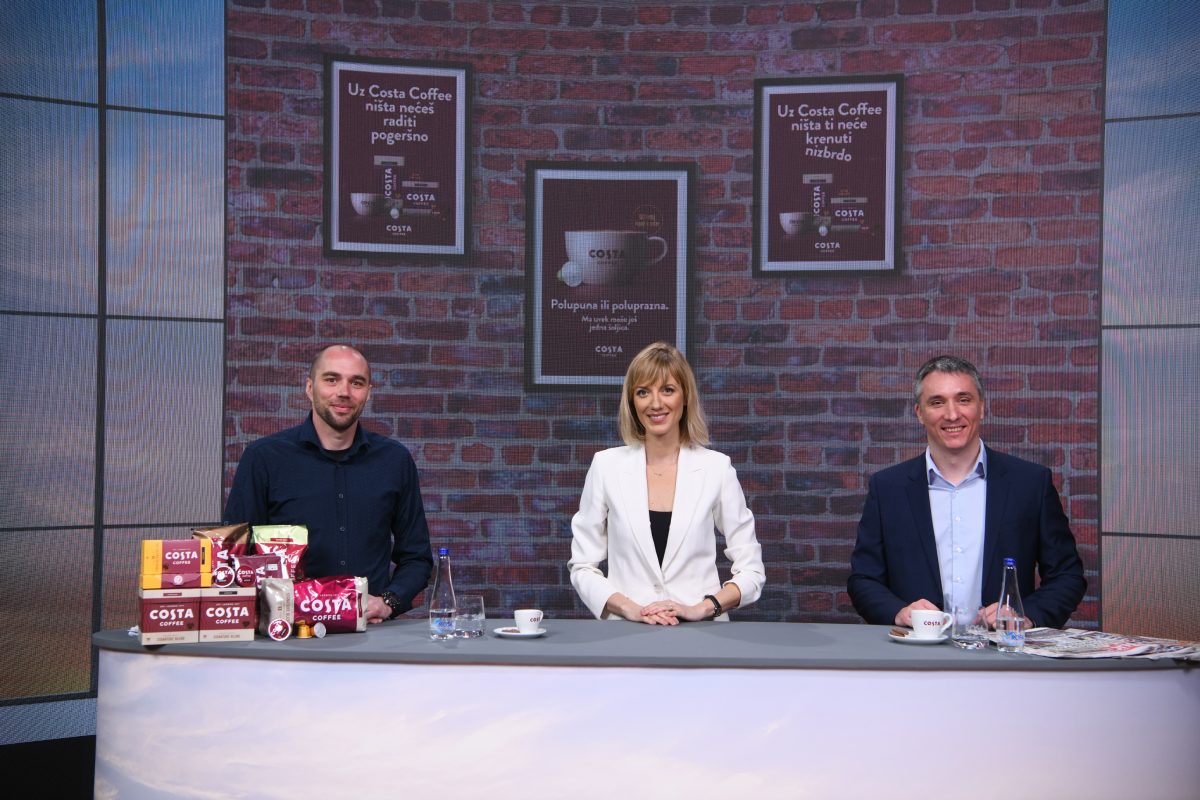 Owing to Coca-Cola HBC Srbija, consumers in our country will be given an opportunity to enjoy in the taste of Costa Coffee, one of the best known coffee brands, we are proud to say, now also part of the Coca-Cola portfolio.
"The Costa Coffee's mission is to inspire people across the globe to like high-quality coffee. We are very proud to enable Serbian consumers to have this unique Costa experience in drinking every cup of this high-quality coffee. The entrance to the coffee market for us, as a company, is a very important step taken with an aim to additionally build our portfolio and offer at-home, on-the-go or at-work products to our consumers 24/7," Coca-Cola HBC Srbija General Manager Svetoslav Atanasov told the media.
During a unique online event, a morning program anchored by Nevena Madžarević, viewers had an opportunity to get acquainted with an original story about Costa Coffee. In 1971, two Italian brothers, Sergio and Bruno Costa, arrived to London. Disappointed with the quality of coffee they found in the British capital, they decided to roast their own coffee.
"I believe that few people know that the Costa brothers have invested great efforts and know-how to create their coffee. Only after 112 failed attempts, they have come up with a perfect and original Costa mixture. Their mission was to offer the world a top quality coffee mixture. Our portfolio of Costa Coffee products will contain different mixtures and formats. At the moment, the portfolio includes whole beans of Costa Coffee intended for HoReCa facilities, as well as coffee pods envisaged for home and office use. We will also be engaged on the improvement of our portfolio with an aim to make Costa Coffee a favorite coffee brand among consumers in Serbia as well, Coca-Cola HBC Srbija Premium Alcoholic Beverage and Coffee Category Manager Mirko Gutić told the media.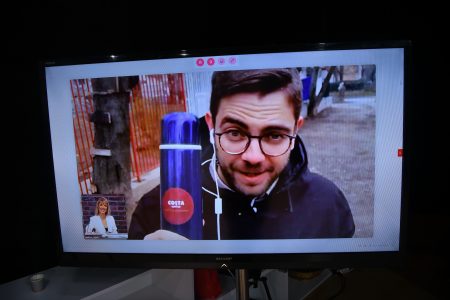 "Our consumers in Serbia are great coffee lovers and we can notice that coffee pods are becoming ever more popular in the market. We are always trying to act as pioneers when it comes to market novelties. Thus, Costa Coffee is already available in Idea, Roda and Mercator shops, and consumers' reactions to the fact that this popular brand is now available in our country are excellent. We are especially glad to see the reaction to the very Costa Coffee set-up, having in mind that Mercator S and Coca-Cola teams have been trying to introduce the Costa brand in the market in a very interesting way for a while now, Mercator S Marketing Director Nataša Pavlović said on the occasion.
Popular singer Ana Štajdohar and known TV anchor Miloš Maksimović were among the first to try Costa Coffee in Serbia. On live TV, they discussed their morning rituals and told the viewers who are their favorite persons when it comes to sharing their coffee rituals.
What makes Costa Coffee special is the fact that every coffee bean has the RFA certificate, only 6% of coffee farms across the globe have. Additionally, only 5% of coffee beans coming from these certified coffee farms are good enough to be used in the making of Costa Coffee.