The Embassy of Montenegro in Serbia organised reception to mark the 21st of May, the Day of Independence of Montenegro, and the ambassador of that country Branislav Mićunović said that between Belgrade and Podgorica, there were no open issues.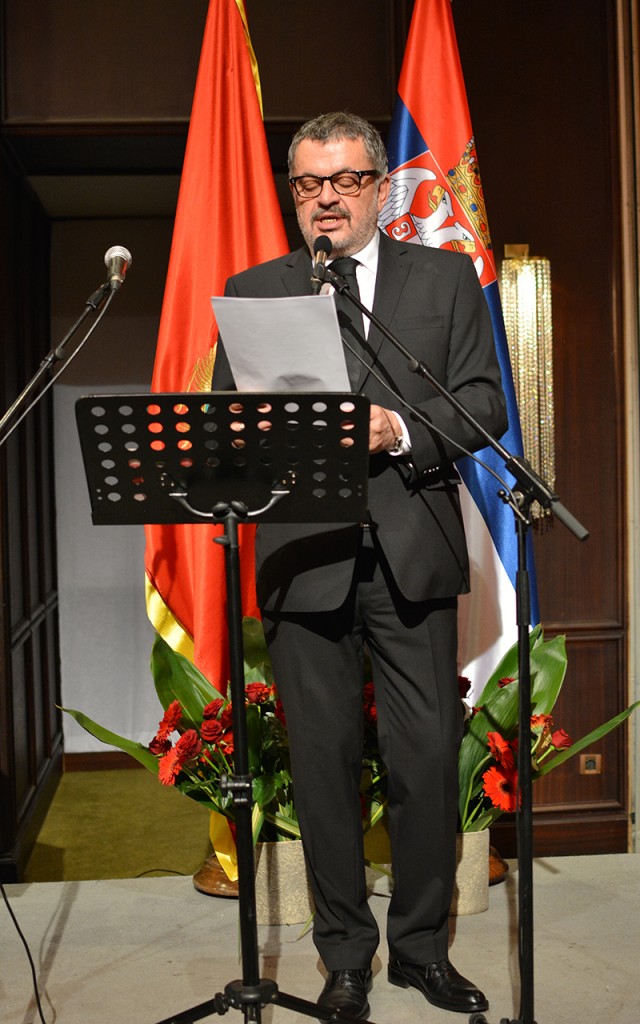 – Today we mark a decade long the restoration of independence, the 21st of May, one of the biggest events in the history of Montenegro – Mićunović told the crowd. He pointed out that this was the day when in 2006 Montegegro restored its independence through a peaceful and democratic process, after almost a century long pause.
– Celebrating our independence, we celebrate our history and we strengthen the foundations of our present and future of the 10 centuries' long tradition on which the modern state of Montenegro is built. We also strenghten a consistent civil society and culture of different identities as the best framework for the harmonisation of our characteristics – said Mićunović.
He stressed out the reinforcement of political relations with Serbia and with undisguised expectation said that the future cooperation between the two countries will be deepened in all fields at the highest level. Montenegrin ambassador said that he remembered the words of the President of Serbia Tomislav Nikolić when he took over as ambassador, who said that the two countries enjoyed the highest degree of closeness, understanding and mutual cooperation in the region.
The reception in the hotel "Hyatt" was attended by Serbian Parliament Speaker Maja Gojković, Aleksandar Antić and ministers Zoran Đorđević, representatives of the diplomatic corps as well as cultural, sports and public life.