The Serbian Economic Summit was held in Belgrade on 7 and 8 October, and Eurobank was traditionally, for the fifteenth consecutive year, the grand sponsor of this important event. Over the course of the Summit's two days, representatives of the Serbian Government, diplomatic corps, and local and foreign economic and financial institutions gathered at one place.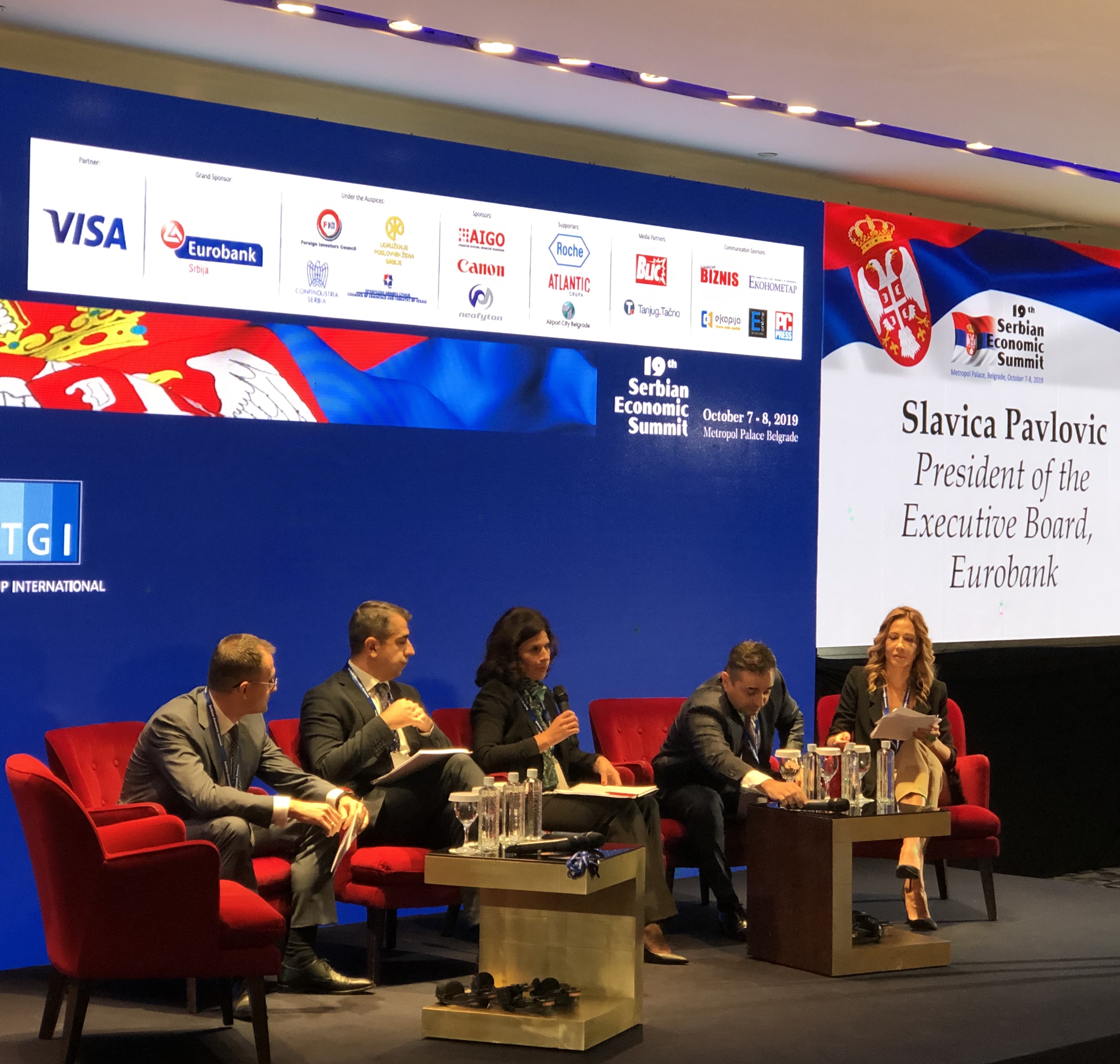 This year's Summit tackled ongoing political and economic issues, such as the national goals for the decade ahead, the national strategy for the EU accession, integration prospects, as well as the ways to achieve economic growth and prosperity.
The 19th Serbian Economic Summit placed special focus on the Western Balkan countries' future and the Serbian and regional energy geopolitics. Given that digitalization makes an integral part of modern business, this particular issue was one of the topics of this year's Summit.
President of Executive Board of Eurobank, Slavica Pavlović participated in the panel centred on the importance of a strong banking system for sustainable economic growth. The panel was opened by the National Bank of Serbia's Vice-Governor Dragana Stanić and moderated by Katarina Ocokoljić, Secretary of the Association for Banking, Insurance, and Financial Institutions of the Serbian Chamber of Commerce. Member of Eurobank Board of Directors, Prof. Ivan Vujačić, moderated the panel on the challenges facing Southeast Europe.
Eurobank has been providing ongoing support to the Serbian Economic Summit as one of the key events that takes place every year in Belgrade since 2001 and draws together decision-makers, business leaders, and experts. The event represents an opportunity to form an annual overview of Serbia's political, economic, and business developments.