TRANSFER OF FOUNDS VIA MOBILE PHONE NUMBER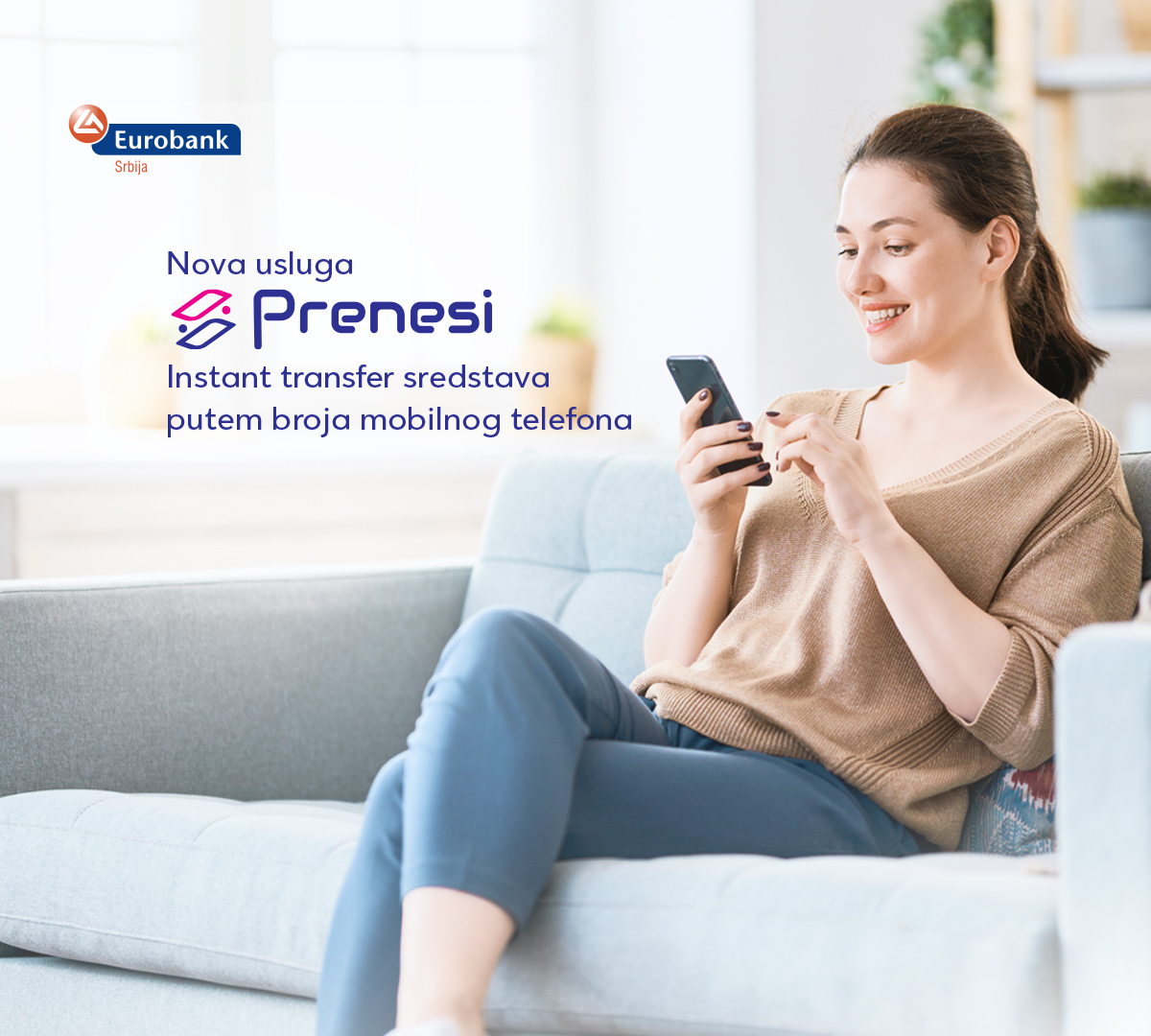 Belgrade, September 23, 2021 – Eurobank is the first bank in the Serbian market to have added to its m-Banking portfolio a service for quick and simple instant transfer of funds. With the 'Prenesi' option, developed in collaboration with the National Bank of Serbia, it is enough that a client enters into the m-Banking app only a mobile phone number of the funds' recipient or selects a number from the contact list and types in an amount. The only prerequisite is that a person receiving funds is registered for this service, which is also available via m-Banking app.
'Continuous development of m-Banking services is a part of the Bank's long-term strategy to remain the bank of first choice for its customers  with  constant introduction of innovation. Digital channels are dominant in executing daily transactions, and the Prenesi service is a step forward in streamlining banking operations and improving user experience', said Dušan Mihailović, a member of Eurobank's Executive Board.
In addition to instant transfer of funds, the 'Prenesi' service now also offers the option of changing a mobile phone number and email address in the m-Banking app. Such change will be automatically updated inall electronic services in the Bank, so there is no need to visit a branch.