Slovenia was the initiator of the European Honey Breakfast in 2014. This idea was born on the basis of good practice started by the Slovenian Beekeepers' Association in the Republic of Slovenia in 2006, which started to connect beekeeping societies and schools in the implementation of the "Honey for breakfast in kindergartens and primary schools" project, or the "honey breakfast" initiative for short.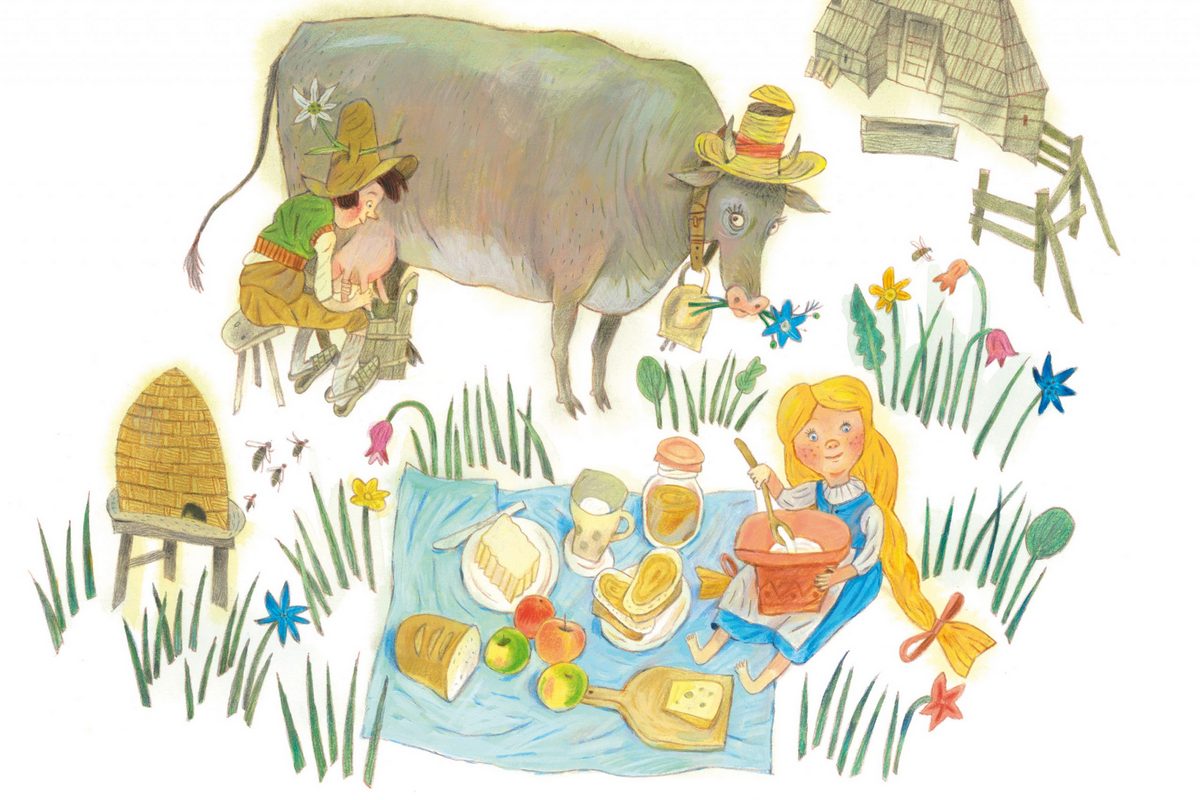 Soon after, the project, which was held every year on the third Friday in November, was also extended to secondary schools and occupational activity centres. On the initiative of the Slovenian Beekeepers' Association, honey breakfast became »Traditional Slovenian breakfast« and was adopted at the national level in 2011.
That same year, the project, which originally included honey as its main food staple, expanded its range of foodstuffs with bread, milk, butter and apples, all produced in Slovenia. The aim of the project is to educate children, youth and the general public about the importance of breakfast, beekeeping and agriculture and thus the importance and advantages of locally produced food. The tradition of having such a breakfast on the day of the event has spread from schools to companies, public and private institutions, etc. On the day of the event, various activities related to healthy eating, beekeeping, agriculture and World Bee Day take place in schools.
Considering that this is one of the most successful ongoing projects in Slovenia, which connects many stakeholders, we wanted to transfer this practice beyond our borders. Although the European Honey Breakfast has not yet been formally adopted in Brussels, as the proposal did not receive the majority of MEPs' signatures in 2016, it became a movement. In 2015, we received the first responses from foreign beekeeping organisations that participated in the European Honey Breakfast project, and the support for the project has been growing steadily with every passing year. The activities of the European Honey Breakfast initiative have spread to different countries of the world, including outside the EU. Credit for this also goes to Slovenian embassies around the world, which organise this breakfast as well as accompanying events at their respective embassies.
On 18 November this year, we would like to invite everyone, no matter where they are in the world, to join us and have either honey breakfast or a breakfast that includes honey together with us, so we can commemorate the importance of bees and other pollinators for food production.
Become a supporter of the European Honey Breakfast initiative! By implementing the honey breakfast initiative, we want to emphasise the importance of preserving nature and the environment and the importance of bees, which are absolutely necessary for a better world, a world without hunger!