This year's Eurovision Song Contest will be held in Tel Aviv, and the Embassy of Israel, in cooperation with Radio-Television Serbia and the European Broadcasting Union, will present to the citizens of Belgrade a public presentation of the final evenings of the popular outdoor competition on Saturday 18 May from 9 to 12 PM  in front of the Rajićeva shopping center.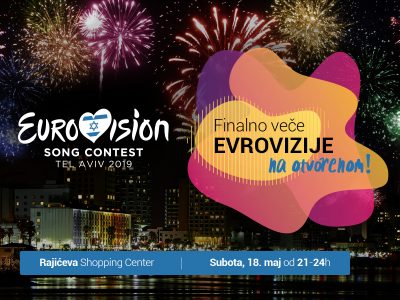 Tel Aviv is a city that is valid for the center of Israeli culture and economy, innovation and good energy, as a "city that never sleeps", and all fans of Eurovision expect a rich program during the final night of the competition. In addition to cheering for their favorite, the audience will be able to enjoy on the big screen in the performances of pop icon Madonna and Israeli singer Dana Internaciona who won the song "Diva" at Eurovision 1998.
Israel was honored to host the third time with a great music competition thanks to Neti Barzilai who won the song "Toy" last year.