An exhibition of paintings by Gaspar van Wittel from the art collection of Intesa Sanpaolo, the parent group of Banca Intesa, was officially opened at the Historical Museum of Serbia in Belgrade last evening. This exclusive cultural event was organized at the initiative of Intesa Sanpaolo Board of Directors Chairman Gian Maria Gros‐Pietro, who is on a visit to Belgrade.
"I am extremely proud to bring these two artworks, which are part of the Intesa Sanpaolo's art collections, to the Historical Museum of Serbia from Palazzo Zevallos Stigliano in Naples. Intesa Sanpaolo operates in countries rich of culture and heritage and believes that cultural activities are a way to foster friendship across communities; investing in culture encourages social progress and supports economic growth", said Intesa Sanpaolo Board of Directors Chairman Gian Maria Gros‐Pietro.
The exhibition comprises van Wittel's oils on canvas from the beginning of the 18th century, Veduta di Roma con Piazza Navona and Veduta di Roma con Piazza del Popolo. The two paintings are typical examples of the veduta genre of view painting, whose main founders included van Wittel himself. They are permanently displayed at Gallerie di Palazzo Zevallos Stigliano.
"As a member of banking group Intesa Sanpaolo, we are exceptionally proud to be able to share a part of Italy's cultural inheritance and our parent Group's art collection with art connoisseurs in our country. Banca Intesa is recognized in the market as the leading commercial bank in Serbia, while in the social context we are seen as a financial institution that demonstrates its commitment to community primarily through investment in arts and culture and the protection of cultural and historical heritage, in line with the international experience of our parent Group and our Italian roots", said Banca Intesa Executive Board President Draginja Djuric.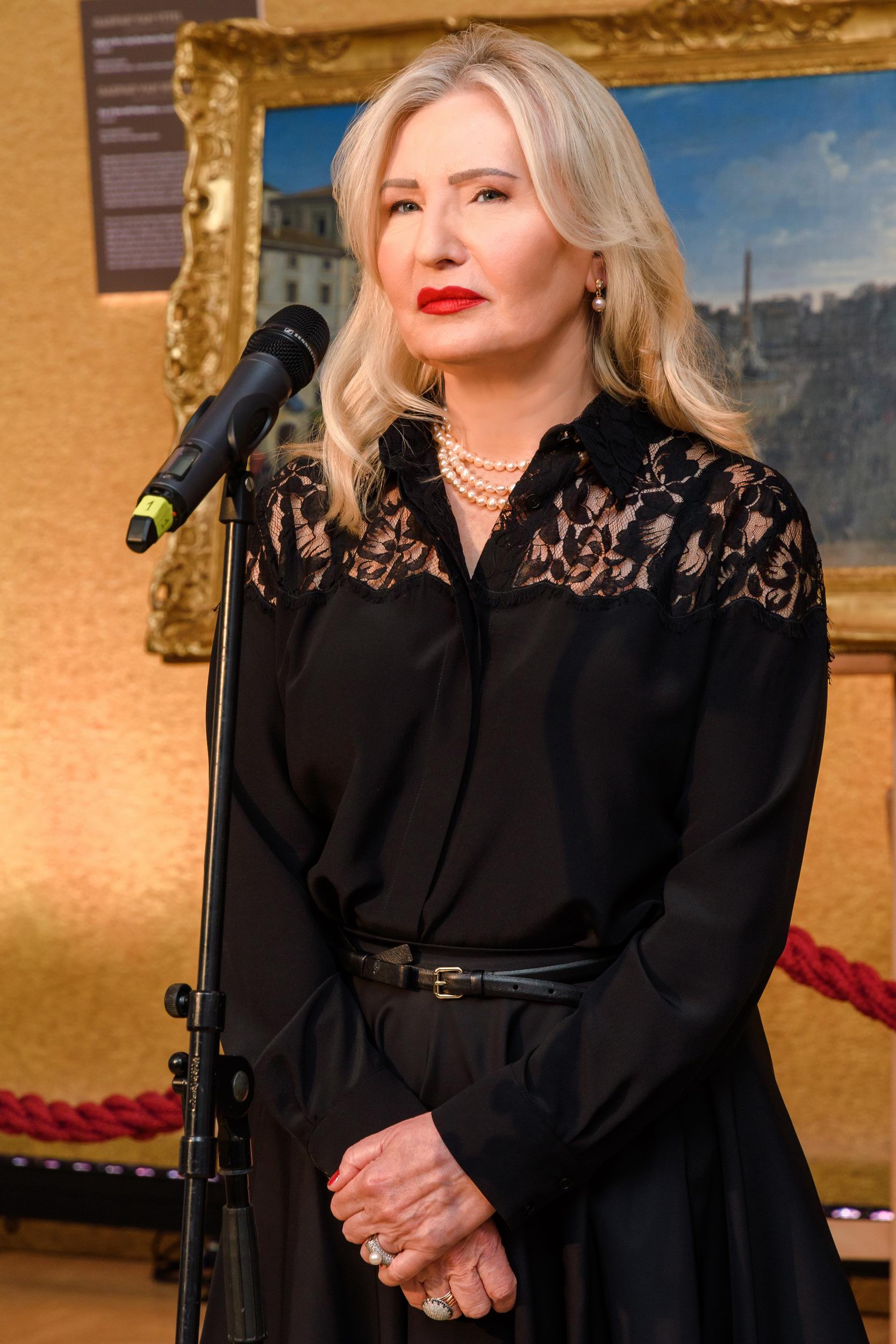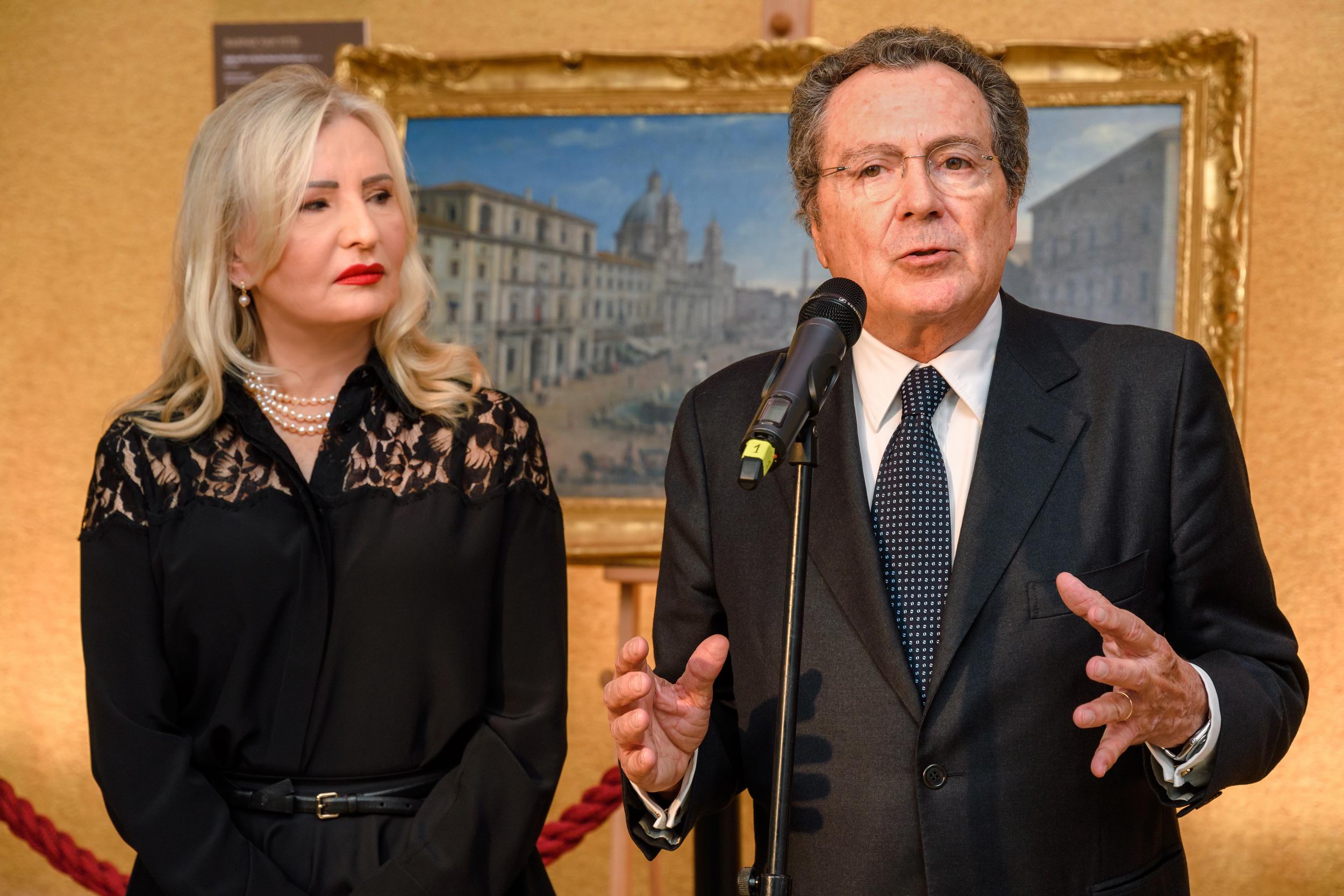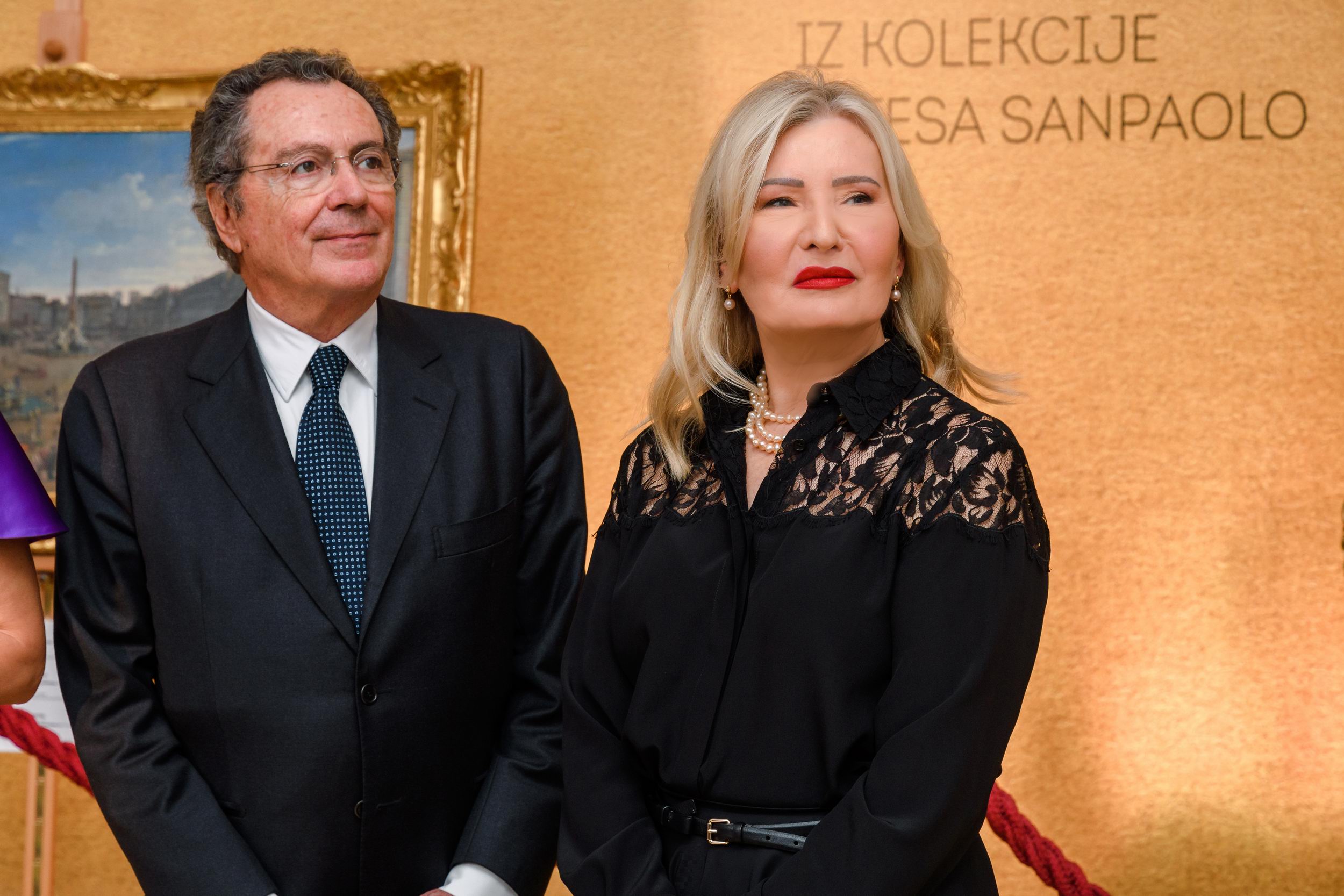 All art lovers can see the exhibition on the premises of the Historical Museum of Serbia until October 29, 2017.
"I would like to thank banking group Intesa Sanpaolo for recognizing the Historical Museum of Serbia as an important cultural institution for the exhibition of two art works from its unique collection", said Historical Museum of Serbia Director Dusica Bojic.
Intesa Sanpaolo collection comprises around 20,000 art pieces, a significant number of which is permanently displayed in galleries that form a museum network called Galleries of Italy (Gallerie d'Italia). Gallerie di Piazza Scala in Milan hosts Italian art works from the 19th and the 20th century, Gallerie di Palazzo Leoni Montanari in Vicenza displays a collection of Russian icons, 18th century Veneto paintings and ceramics from Attica and Magna Graecia, while in Naples, Gallerie di Palazzo Zevallos Stigliano presents Caravaggio's Martyrdom of Saint Ursula, along with works of southern Italian art from the 17th to the 20th century.
Galleries of Italy seeks to valorise artistic heritage of Intesa Sanpaolo through exhibitions, concerts, workshops, seminars, as well as educational programs. It represents an important initiative of the Culture Project (Progetto Cultura), a multi-annual plan of Intesa Sanpaolo activities aimed at promoting arts and culture. As part of the Culture Project, Intesa Sanpaolo also implements initiative Restituzioni focused on the protection of Italian national heritage, with more than 1,000 art works restored so far.
Cultural exchange is an important aspect of overall cooperation between Serbia and Italy and their traditionally strong bilateral relations that contribute to both economies. Italy is Serbia's leading foreign trade partner and the largest investor in Serbia, while Banca Intesa is the largest Italian investment in the local market which demonstrates Intesa Sanpaolo's long-term commitment to Serbia and its strategic dedication to grow its business in the country.