We provide our clients with a wide range of services, from accounting services, payroll, tax and business consulting, to auditing and sustainable development strategies
The pandemic is ongoing and the crisis it has induced is affecting every single country. As a result, this year, most businesses will be focusing on keeping afloat. We are here to help them with that," says Filip Boršik, CEO of Interbilanz Consulting & Audit.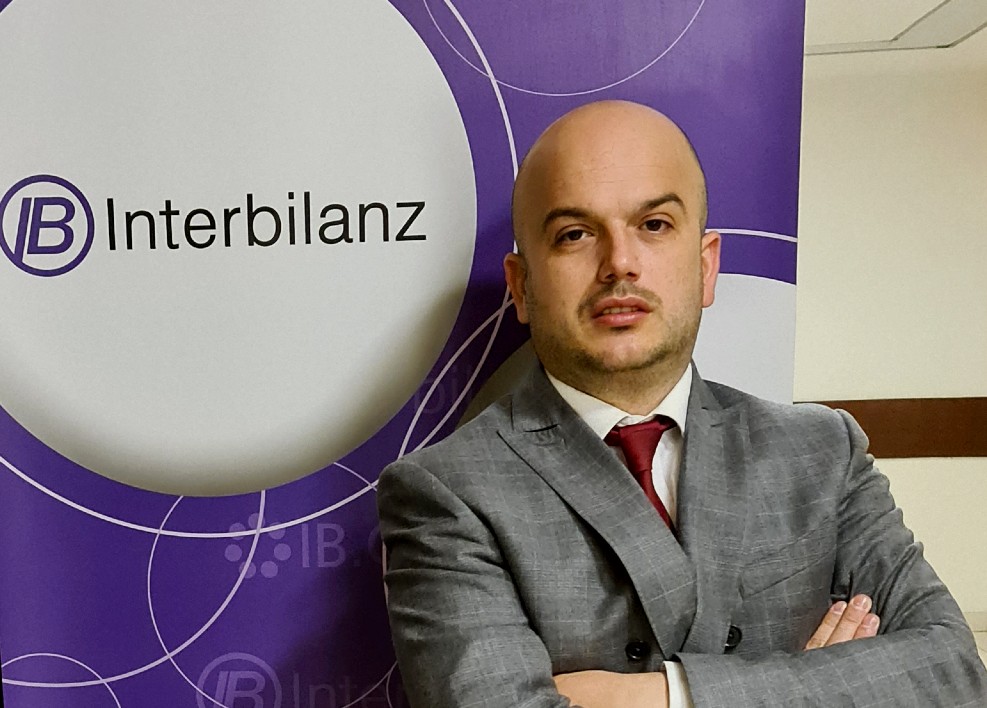 To what extent has the corona slowed the economy in countries which you are doing business?
COVID-19's effect on the economy, and thus on the economies of CEE countries, is drastic. Unpredictability of the pandemic resulted in frequent changes in economic circumstances, therefore budget revisions have become a common thing at both state and company levels. Unpredictability and uncertainty are the biggest challenges, and we can almost label them as an "economic virus" that affects all businesses and individuals and citizens.
However, not all industries have been affected equally of the crisis, and this also depends on the distinctiveness of individual industries. The business entities that are successful in anticipating and amortization of these unpredictable effects will emerge from the crisis with milder consequences, but more importantly, further empowered for future business challenges. Unfortunately, the others will have to undergo drastic reorganizations, restructurings, and some will even face liquidations.
---

Dedication to each individual client is our greatest value, and it's also a reference for future partnerships

---
In which areas do you provide your clients with support, and what are your biggest challenges?
We provide our clients with a wide range of services, from accounting services, payroll, tax and business consulting, to auditing and sustainable development strategies. We endeavour to provide our clients with services tailored to their needs, including the specifics of business activities, so we could analyse the changes in the legislation together and see how this could affect their current and future business operations.
IB Interbilanz employees are highly qualified experts in their fields and are capable of overcoming every business and global challenge, such as the ongoing pandemic. IB Interbilanz insists on the continuity of education and professional development, we invest in educations and training of employees, so we could provide quality services and answer to every request and challenge our clients are faced with.
And what will be the biggest challenges for companies that you are working with in this year?
The companies that manage to stabilize and rationalize their operations, i.e. those that find a way to generate alternative sources of income, stand a better chance to emerge from the current crisis operationally and financially stronger. To succeed in this, they must change their way of thinking; old, rigid systems will not survive. More capable managers are entering the scene, who will manage to achieve that and that is what will make the main difference.
How are you satisfied with the results of your company in the previous year, and what are the plans for 2021?
IB Interbilanz had a very hard year, but I would say it was a good one. We are fully committed to helping clients in these difficult times through tax and financial consulting, how best to get through this turbulent period. Since we have clients from the sectors and industries most affected by this crisis, it has not been easy.
In addition to providing our standard services, we have been focusing on anticipating the shocks brought on by the pandemic. IB Interbilanz has also given its best in taking care of its employees and their families. I am proud how well we are dealing with this period that is turbulent for entire humanity.