My title gives credibility to the important issues we aim to resolve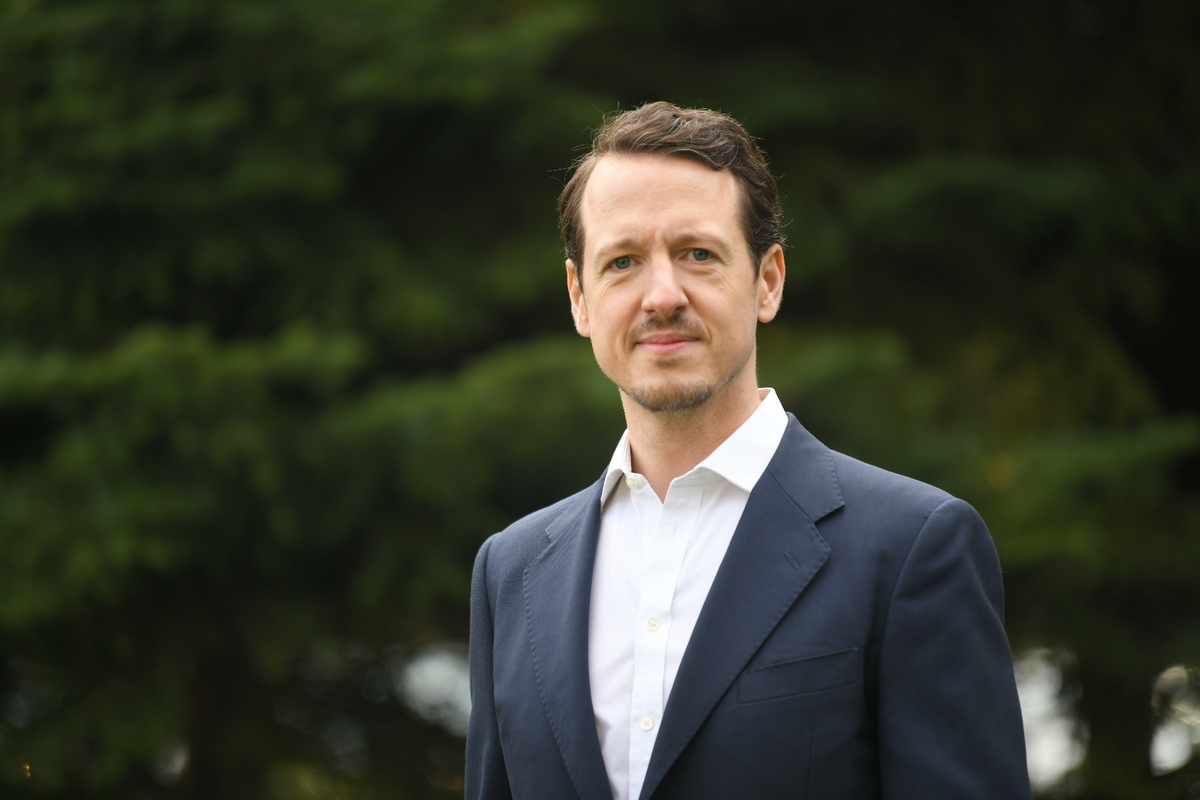 In his interview for our magazine, hereditary prince and then pretender to the throne Filip Karadjordjević talks about his return to Serbia, the challenges Serbia is facing in these difficult times, ideas on how to fight for national interests, and the role of the modern monarchy.
What does it mean to you to be a prince in modern Serbian society? 
I want to continue the tradition of the Karadjordjević dynasty who paved the way for the monarchy. We come from Karađorđe, who was born in the heart of Šumadija. Later, King Peter I and King Alexander I traveled the country, met with the people, shook hands, stayed in the houses of ordinary people throughout Serbia, drank coffee with them, listened to their problems, and helped in solving them. I am open to people on the same level. I want to continue that, not traditional, but rather a normal way of life. By our life in Belgrade, Danica and I want to preserve that tradition, and we will continue to connect all branches of our big family. I have a very good relationship with all Karadjordjević members, and we will strengthen family ties. We will continue to tour the country, work and live here, and provide everything we can for a better future for my family and country. I want to connect our history with the future. Preserving and understanding our cultural heritage is important to our prosperity. If we lose that, we stand to lose ourselves, to lose our identity. It is imperative that we protect our cultural assets, our nature, and the natural resources of our beautiful Serbia.
The Serbian public praised your return to the homeland. How important is it for you and your family to return to Serbia?
Ever since our wedding took place in Belgrade, my wife and I have been thinking of returning back to Serbia. We made our final decision to move to Belgrade during the pandemic in 2020. It feels natural to live among our people, especially in the very difficult times that the world was going through during Covid. Both our son and my wife were born in Belgrade, and that really helped me to get accustomed to our new life. The Karadjordjevic dynasty came from the people, so we chose to live in the Belgrade centre, in the Vračar area. To be able to live life with our citizens, to understand the mentality and the customs but also to have a very organised and functional life, as well for my everyday activities.
---

I want to connect our history with the future

---
Given that you were born and raised abroad, do you think you easily fit into Serbian society, our mentality, and customs?
Both our son and my wife were born in Belgrade, which really helped me to get accustomed to our new life in Serbia.  However, it's not hard to fit into an open, easy-going society. Serbs are, by nature, warm and embracing people. As to mentality and customs, that is a significant part of the cultural package of being a prince – the interaction with it, nurturing it, fostering it, sometimes gently guiding it into a beneficial frame, in a nutshell giving it a face and giving that face-expression.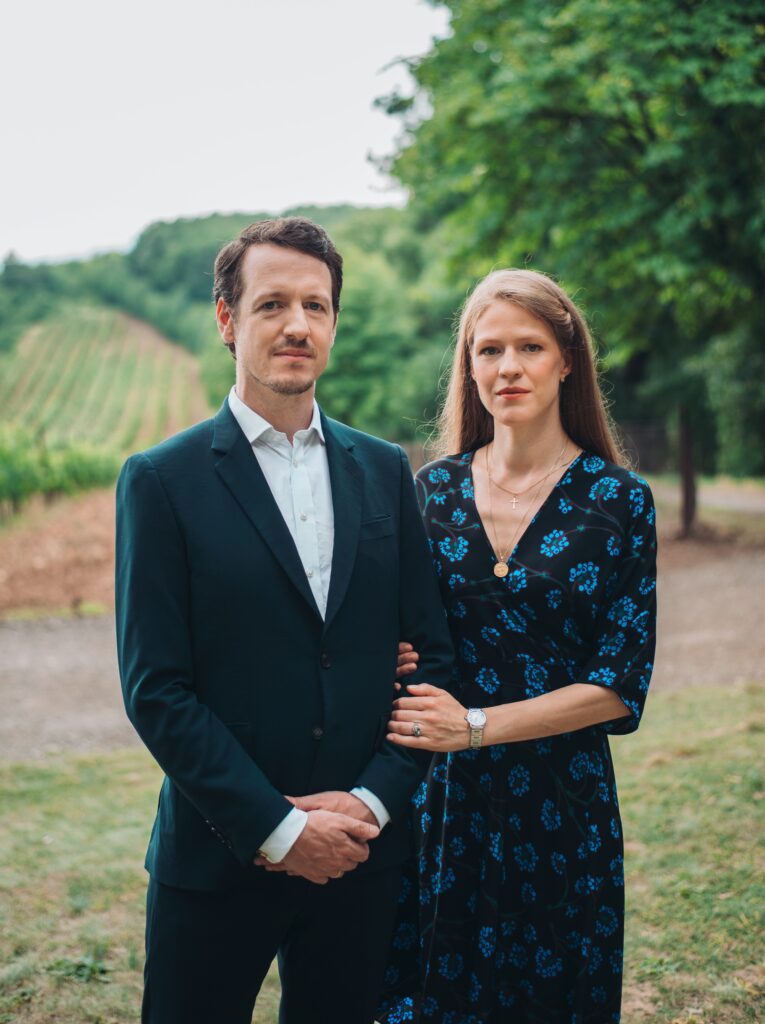 As a successful entrepreneur and business person, you meet various people all over the world. How do they react to the fact that you are actually a hereditary prince and then pretender to the throne?
In the business world, through my professional activities and, more recently, in Bitcoin, my title gives credit to the important issues we aim to resolve. I can see that my added presence is giving hope to those whom I share common goals with. I will continue to use my voice and platform to improve individual rights and freedoms further and to shine a light on the various economic, social, and cultural issues I see in our world.
This is why we are establishing the "Foundation of Hereditary Prince Filip and Princess Danica of Serbia", which will be the roof for all our activities, but also the platform through which we will work and raise awareness of the problem that Serbia is facing today.
Through the royal foundation that Danica and I created, we envisage a "roof" to all our activities that will present our vision of the future. It is a young project that we started one year ago. The goals are mainly to preserve our traditions and cultural heritage and to talk and raise important issues relating to today's society, supporting individuals to prosper, so our communities work at their best. This is where my engagement in the sphere of bitcoin will play a big role, as I believe that its implementation will change the future for the better.
But also to think about our people in the diaspora, which is a very important number of Serbs that live abroad, one of the largest numbers of expatriates in the whole world. Both Danica and I have spent time with Serbs that live in Paris and London, and we want to help our diaspora feel united and preserve belonging to the country they live far away from. These are only some initiatives and projects that we want to work on and develop in the future to continue to give a contribution to our beautiful country.
What are your views on the issue of monarchy in general, and do you think that the subject of monarchy is discussed properly in Serbia?
Quintessentially positive. I do not think the subject of monarchy is discussed properly in my homeland. Therefore, we are working on leading this conversation. I wish for our Serbian people to connect with traditional values, as Serbia has a far larger history as a Monarchy. When understanding monarchies, one can begin to see how monarchies, at their best, can represent a lower time preference approach to governance. On the one hand, the monarchy is hereditary and passed down through the family. That is, there is a sense of ownership rather than short-term control or mere caretaking. On the other hand, the monarchy only retains any power at all among its citizens because it satisfies the needs of those very citizens. Given this, there is an incentive to make prudent decisions that take the long term into account. To increase the value of their property, the monarchs must make decisions that, in the long run, continue to improve the conditions of their citizens. I like to use Liechtenstein as an example; they have developed an incredibly successful economy for a small nation. It has low taxation and strong property rights, and its state focuses only on managing that which it is uniquely suitable to manage. On the contrary, most republics we see around the world are continually increasing taxes, reducing property rights, and getting their hands on any and all business.
With all of this in mind, I hope it becomes clear how, while perhaps non-intuitive, a well-tuned monarchy can actually be wonderfully suited to develop strong property rights, individual liberty, and an interest in long-term economic planning.
---
In my private and diplomatic activities, I always try to underline how important the solution to the Kosovo and Metohija issue is for Serbia

---
You are known to use your name and reputation to promote vital Serbian interests, especially the preservation of the status of Kosovo and Metohija within Serbia. To what extent do your connections with European dynasties help preserve our national interests?
To a certain extent. I am not the Head of the family, and my numerous connections show in the private meetings and correspondence. The state of Serbia has not used them still. We need our system and people who believe in and live for it. Uncoordinated valiant one-man army attempts are, unfortunately, our Serbian trait – it just needs a bit of positive management.
I have good relations with most representatives of European royal houses. The Crown Princess of Sweden was the godmother at our wedding. I also maintain close family ties with the heirs of the French Bonaparte dynasty, and I discuss with all of them the situations in our countries where there are various challenges at the social and political levels. I also have excellent relations with the Royal House of Spain, with which my mother is a close relative. King Felipe is my mother's cousin. I am especially happy because Spain did not recognize the independence of Kosovo and Metohija.
In my private and diplomatic activities, I always try to underline how important the solution to the Kosovo and Metohija issue is for Serbia.
It is an open question that hurts us all. In conversations with diplomatic representatives of other countries, I mostly emphasize the situation in which our people live, which is a problem that represents a very unstable and uncertain situation because of which the people are afraid of us, and their position is difficult. We very often talk about this problem publicly.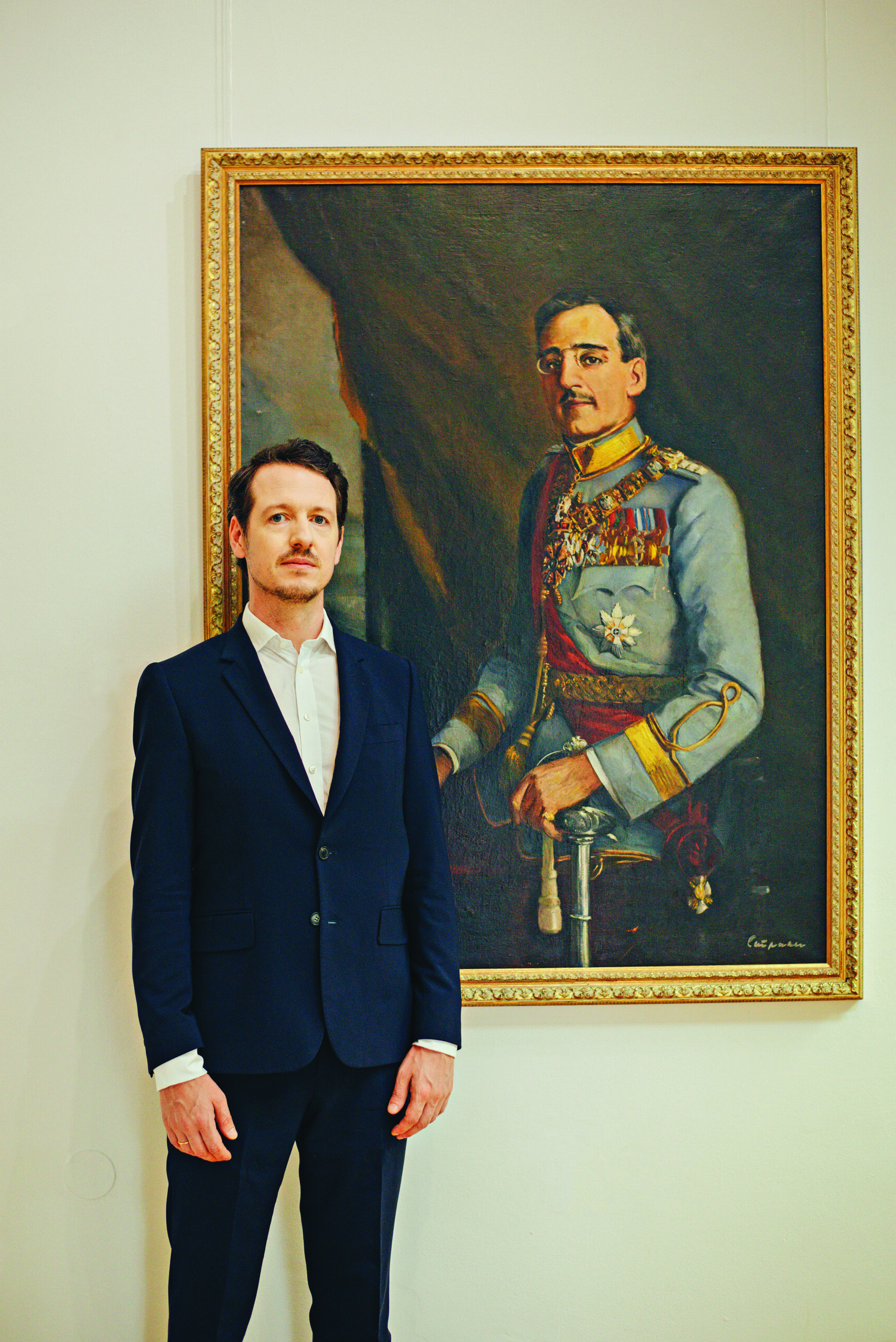 Why are Serbian interests misunderstood throughout the Western world, especially by some traditionally friendly countries?
We need our diplomatic system and people who believe in and live for it. Results would come in six months. Serbia needs the most efficient and professional, dedicated Serbian diplomacy, and under my dynasty, Serbia had the best diplomacy in her history, and I am not afraid to say it publicly. I believe in Serbia. We can do it, and we will do it.
What is your opinion about the current state of the Serbian economy? What are its potentials, and where do we stand in relation to the world regarding modern technologies and innovations?
The world is in turmoil and a state of international clash. I see dissatisfied people everywhere. We need to give a fighting chance to an average Serbian citizen to weather this storm out, not tax him/her even harder! Only a free citizen is a productive citizen in the long run, and there is no freedom in economic servitude.
Serbia has great potential as it has open-minded people. The state should help them so that they can help the state, not burden them.
And with regard to modern technologies, Serbia can offer a lot to bitcoin, and bitcoin can offer a lot to Serbia. It is no secret that Serbia and the surrounding region have a brain drain problem. However, I'm not happy with the new crypto regulations in Serbia put into place in 2021. I was talking to fellow Serbian bitcoiners and entrepreneurs, who told me it is very difficult for new companies to start and for old companies to get licenses. Despite this, I still believe Serbia can be a prosperous country using bitcoin.
---
Serbia has great potential as it has open-minded people. The state should help them so that they can help the state, not burden them

---
Bitcoin will do many great things for our economy and citizens. We need more education and awareness. When people learn about bitcoin and get it, they often become humbler. The deflationary nature of bitcoin, with its 21 million caps, incentivises us to save rather than spend. People's time preferences are lowered because they are incentivised to save money, they know it will still be there in the future and will have appreciated in value instead of being debased. They feel more comfortable having children and starting families, knowing their savings are protected for the future. They will engage in productive and sustainable jobs or activities. More employment opportunities will be created, economies will naturally become more localized, and people will be better off and less stressed. An economy shaped by bitcoin will be less or non-reliant on foreign monetary powers, such as the IMF or the World Bank. A bitcoin economy focuses on producing real, lasting value. Serbia, with a bitcoin economy, will encourage other Serbians worldwide to move back. Take a look at El Salvador, who in 2021 made bitcoin, together with the US dollar, legal tender. El Salvador is similar in population size to Serbia, both in local population and diaspora. Ever since introducing the new advantageous bitcoin law, El Salvador happens to be one of the world's best-performing countries according to its GDP growth. As a result of impressive business growths in areas such as tourism, tech-entrepreneurship, and energy, El Salvador is now experiencing circular migration; Many of their nationals are moving back to El Salvador after years working abroad, finally confident they can have a better future at home. And there is a notable migration of non-Salvadorians relocating to El Salvador, also seeking a better future due to its very attractive and progressive new laws that focus on individual rights, freedoms, and prosperity.
I will work with local entrepreneurs and bitcoiners on spreading awareness and education of the many net positive benefits and incentives of bitcoin. It is important that our state understands that if we make it a difficult environment for bitcoin in Serbia, then the fastest-growing industry in the world will happily find other countries that welcome bitcoin. This is simply government arbitrage.