The Embassy of Japan in Belgrade hosted a reception on the occasion of the birthday of Japanese Emperor Naruhito, the 126th emperor of that country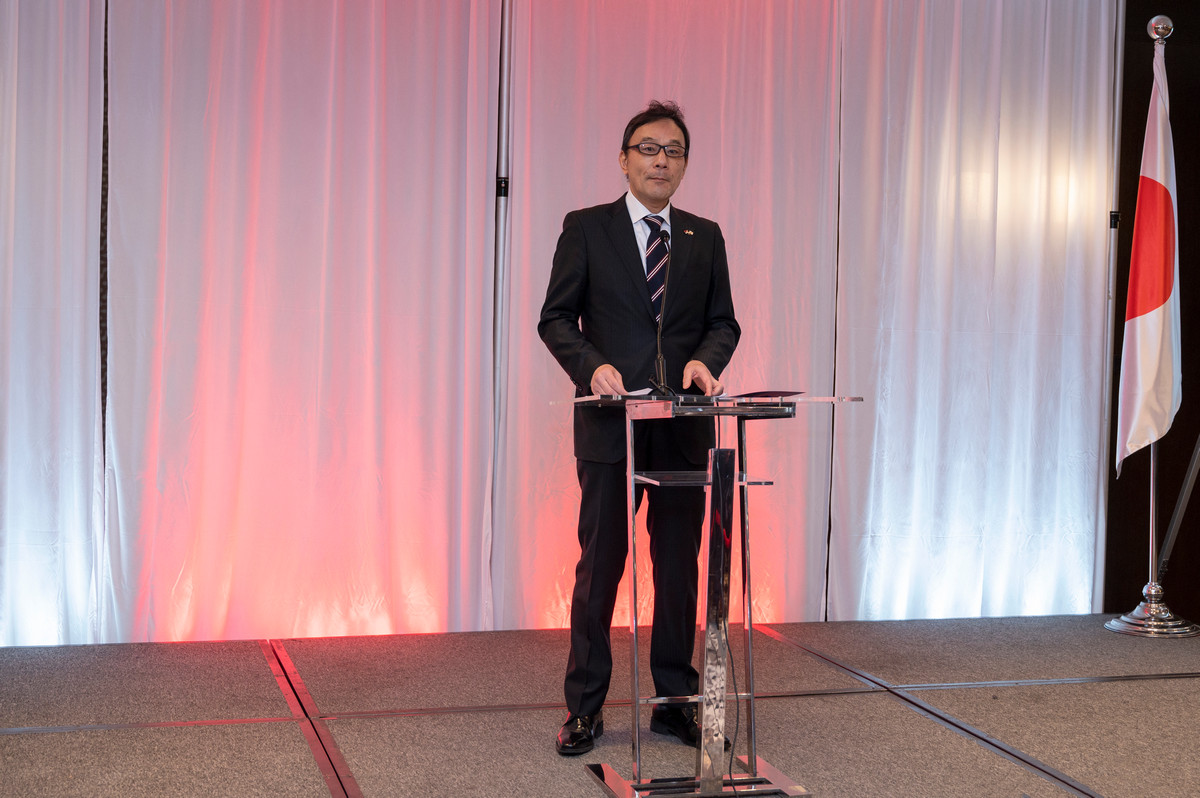 The ceremony was attended by Prime Minister Ana Brnabić, Minister of Internal and Foreign Trade Tomislav Momirović, Ministers without Portfolio Edin Đerlek and Novica Tončev, Minister Dubravka Đedović, as well as other officials and members of the diplomatic corps.
Japan's Emperor Naruhito, who turned 63, was crowned on May 1, 2019, after his father Akihito abdicated. Ambassador of Japan to Serbia Katsumata Takahiko greeted those present and thanked the Government and people of our country for their long-standing friendship.
I would like to use this opportunity to express my heartfelt gratitude to the Government and people of the Republic of Serbia for the long-standing friendship with Japan, which last year marked its 140th anniversary – said Ambassador Takahiko, at the reception held in Belgrade.
The ambassador recalled the late Prime Minister Shinzo Abe's visit to Serbia and his meeting with President Aleksandar Vučić and added that relations between Serbia and Japan are entering a new era of bilateral, regional, and international cooperation.
The most significant turning point was the late Prime Minister Abe's visit to Serbia in 2018 – said Ambassador Takahiko and emphasized:
His meeting with President Vučić opened the way to improving our relations in various areas.
As he added, he is proud of the projects and investments in Serbia in many areas and said that the common goal of these projects is the promotion of sustainability and the developing of human resources.