Banca Intesa has announced the winner of the prize giveaway ttitled "When the magic comes to life in front of your eyes: priceless!", who won two weekend trips for four to Disneyland® Paris, as well as 120 prizes in the form of vouchers for the amounts between RSD 5,000 and RSD 10,000 for purchasing toys from the Disney's assortment at Dexy Co Kids stores.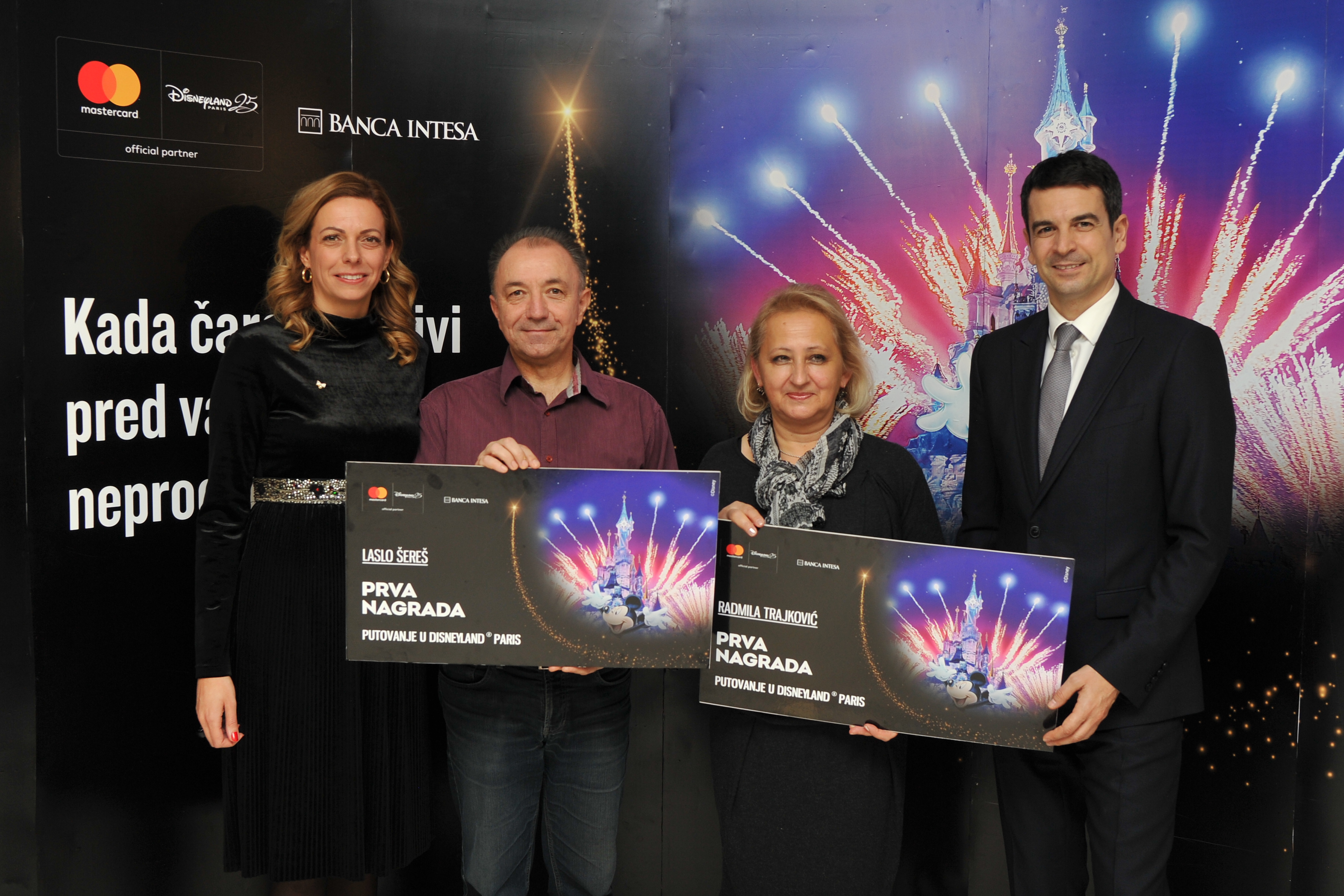 The participants of the prize giveaway were all users of Banca Intesa Mastercard credit cards who have, in the period of November 6-December 3, 2017, used a credit card to pay their bill at any store, performed a transaction through On-line shopping or withdrew funds at an ATM in the territory of Serbia in the amount of minimum RSD 2,000, or EUR 20 abroad, and applied for participating in the contest by registering the transaction at the website www.bancaintesa.rs. With almost 8.000 transactions users of Banca Intesa Mastercard credit cards participated in the prize giveaway and the winners were drawn automatically, by random computer selection.
The winners of the main prizes are Laslo Šereš and Radmila Trajković who will, with 3 more persons each, in February or March 2018 enjoy the trip which includes accommodations at Disney's Hotel New York®, tickets for Disney® Parks, VIP Fast Pass®, round trip plane tickets for Belgrade-Paris, as well as travel insurance policies for all passengers.
The most popular attraction in Europe, Disneyland® Paris will this year mark 25 years since it first opened its gates to visitors, back in 1992. Ever since then, 15 million visitors have been enjoying its magic each year, both children, and adults. Disneyland® Paris spans 2,000 hectares, and includes Disneyland® Park, Walt Disney Studios® Park and Disney Village, where hotels, stores and restaurants are located.