Hyatt Regency Belgrade is organizing a week of events under the name of From Argentina with love, in collaboration with the Embassy of Argentina.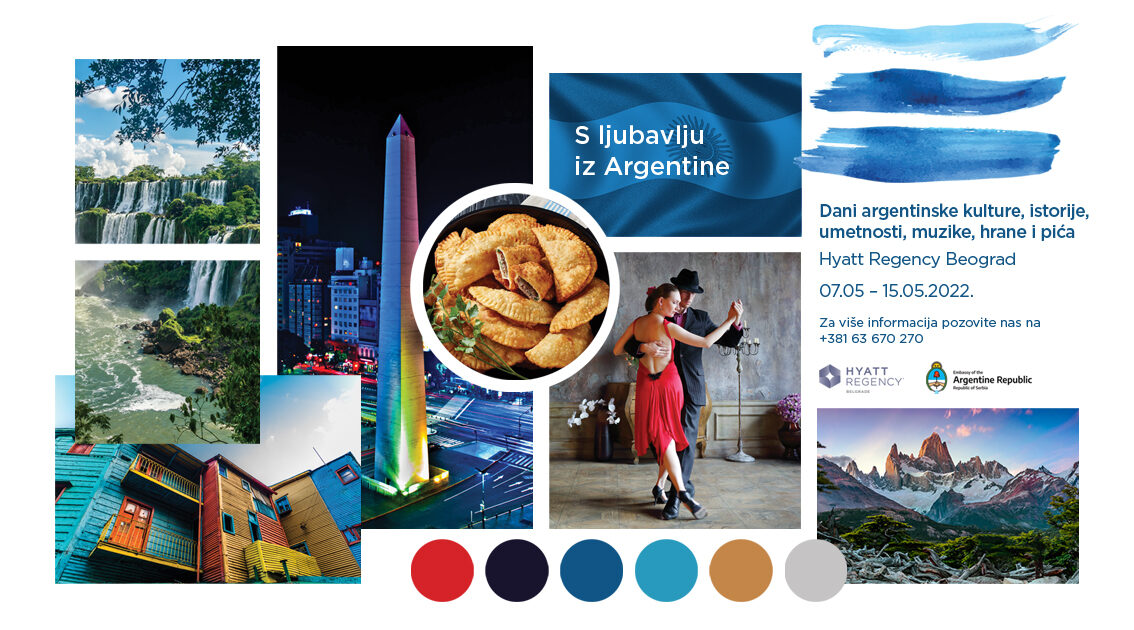 The week of events commenced on May 7 in the Ellington's Club at Hyatt Regency Belgrade with the Tango Night supported by the Tango Natural institute. The week of events will last until May 15 and close with a traditional Sunday Brunch enriched with Argentine specialties.
Through a diverse program, From Argentina with love is bringing the culture of this exotic country closer to locals. Our guest chef, Julian Galende from Park Hyatt in Buenos Aires, is making this event even more special with his excelent cullinary skills.
During the 10 days of events, visitors have a chance to enjoy numerous activities. These include a chance to watch a movie screening with Serbian subtitles, try out traditional specialties prepared by the Argentine guest chef, try Argentine wines and learn more about them, hear about Argentine culture, look at a photo exhibition and much more.
From Argentina with love is bringing all the beauties of Argentina to Hyatt Regency Belgrade and enabling all visitors to enjoy the charm of this culturally rich country.