Renewable energy sources, the circular economy and the promotion of green technologies are important factors in the fight for a better tomorrow
We have been hearing more and more about the opportunity to achieve significant environmental and economic benefits by improving energy efficiency.
The Electric Power Industry of Serbia is improving the availability and increasing the overall energy efficiency of its Bajina Bašta Hydroelectric Power Plant. Thanks to better efficiency and operational readiness, ABB frequency converter Megadrive LCI (~21MW) with ancillary equipment used for starting up of 2×300 MW synchronous units in the HPP Bajina Bašta will contribute to higher electricity production by an additional 5-6 GWh.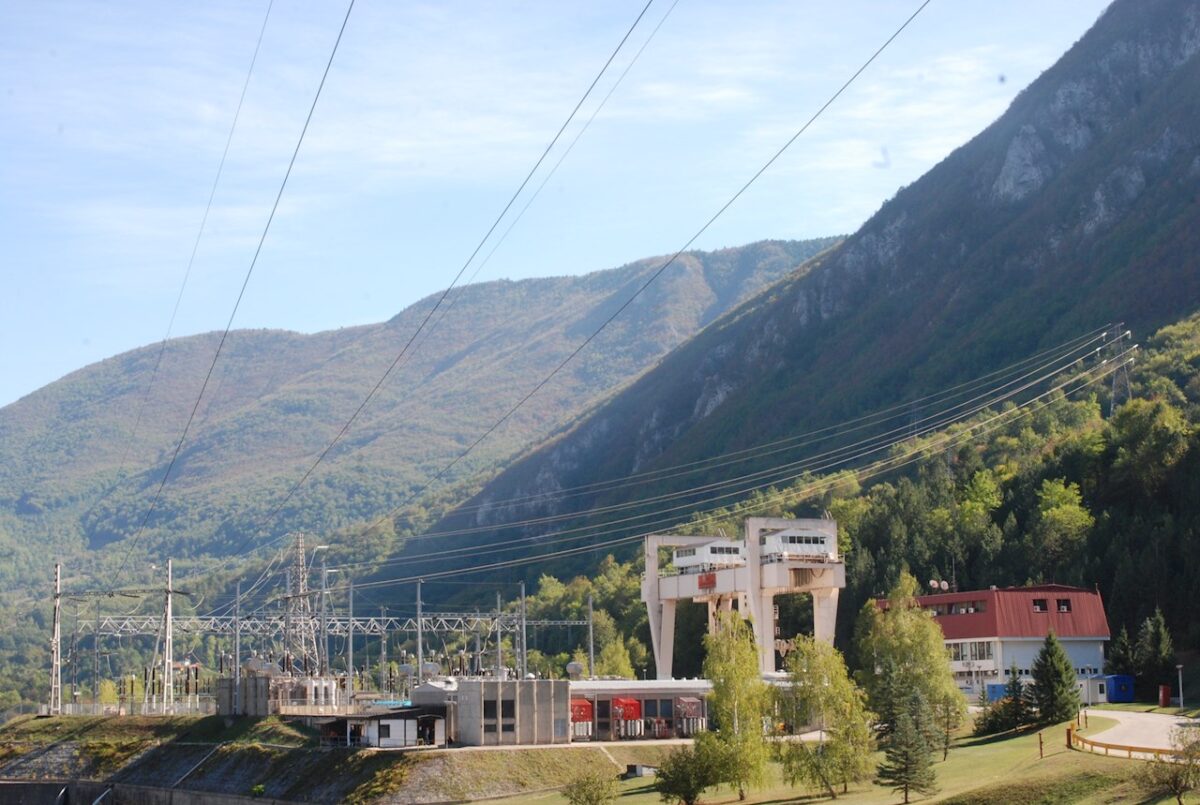 Since it implies optimal electricity consumption in order to achieve maximum savings, the implementation of energy efficiency measures is rife with challenges that require expertise and continuous improvement to reach the most advanced solutions.
That is why in 2021, ABB launched a campaign called Energy Efficiency Movement, which will last at least four years and will be implemented through various activities. This campaign is fully harmonized with the Ecodesign Regulation (EU 2019/1781), which entered into force in the European Union on 1 July 2021 and sets new efficiency standards for electric motor drives.
The idea behind the Energy Efficiency Movement campaign is to raise awareness of the importance of energy efficiency, explains Milan Jevremović, Director of the local business unit of ABB's Electric Drives Division, as well as work together with governments, companies and universities to achieve a common goal which is the reduction of negative impacts on the environment with the use of advanced technologies in various industries.
Although often hidden from the public eye, electric motors and frequency converters, which optimize their work, are used almost everywhere. They start a large number of technological processes that facilitate a modern way of life – from industrial pumps, fans, conveyors in production processes, and propulsion systems in transport to air conditioning, heating and ventilation systems in buildings and business facilities.
Furthermore, ABB is committed to the wider application of efficient electric motors and frequency converters, to reduce global electricity consumption by 10%.
According to the International Energy Agency (IEA), industry accounts for 37% of global energy consumption and some 30% of global energy consumption in buildings.
Significant steps have already been taken to support the use of electric vehicles and renewable energy sources. ABB believes it is time to do the same for industrial technology that will bring even greater benefits to the environment and the global economy.
ABB (ABBN: SIX Swiss Ex) is the world's leading technology company that is driving changes in society and industry to achieve a more productive, sustainable future. By linking software solutions to the portfolio of power engineering, robotics, automation and electric motor drives, ABB is pushing the boundaries of technology to boost performance to new levels. The company has a 130-year-long tradition based on the pursuit of excellence and it employs 105,000 talented people in over 100 countries who are responsible for ABB's success.