This time around we have also asked the representatives of the authorities, diplomatic corps, international institutions, business associations, media and many others to express their views on the possible re-arrangement of power in the world, the European and regional political scene, the influences on Serbia's accession to the EU, economic development, investments in culture, and as an inevitable question this year, elections which are taking place in many countries, including Serbia. We talked to H.E. ATTILA PINTÉR, Ambassador of Hungary to Serbia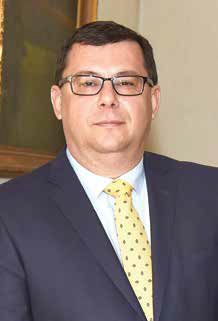 The EU is facing Brexit and enlargement issues. What will be the outcome of the negotiations about a free trade agreement with the UK and how will the new accession methodology consolidate the EU and affect the Western Balkans?
Regarding the free trade agreement, it is very hard to speculate right now as the economic ties between the UK and EU Member States are quite complex. As for the new accession process, I certainly hope that the overall goal is to help speed up negotiations with the countries in the region – especially Serbia. However, as we all know, participation in the new accession process is not mandatory for Serbia and Montenegro and we are eagerly awaiting the decision of the respective governments. Once the new funds have become available, the joint project opportunities will certainly make the EU agenda a lot more credible and desirable for the region.
Elections at different levels will take place in five Western Balkan countries in 2020, including Serbia, plus this is an election year in the United States. What trends can we expect to see in the light of these developments in Serbia, the Western Balkans and eventually in the world?
The relations between Hungary and Serbia have never been better, so I certainly hope that the new Serbian government will continue to foster our relations along the established lines. As for the region, I would like to believe that a new impetus to the EU agenda will come and enlargement policy will become a dominant political agenda for the upcoming years. On a global scale, the Balkans are once again enjoying the attention of several global players, including the US.