We must work more closely together and work harder to ensure that the strong bonds between our two countries can be even more beneficial for the prosperity of our peoples, especially in the face of the Covid-19 pandemic
Indonesia and Serbia established diplomatic relations in 1954, with the legal frameworks were inherited from the Yugoslavian era. These two countries have very good political relations, without open issues and with a tendency for further improvement. We spoke to H.E. Mochammad Chandra Widya Yudha Ambassador of Indonesia on relations between the two countries.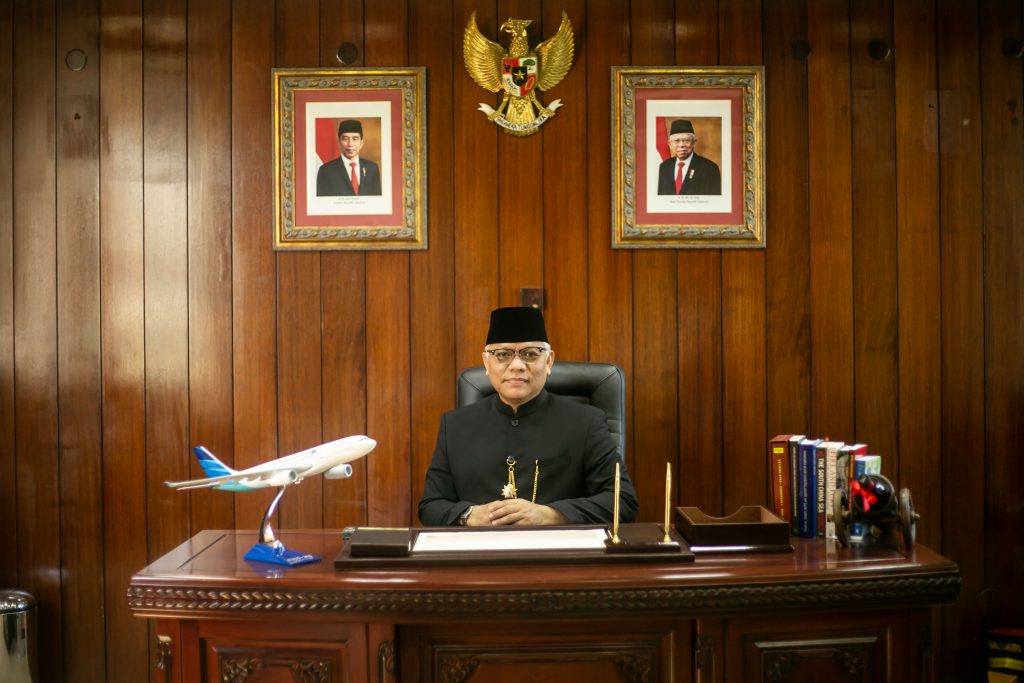 Bilateral relations between Indonesia and Serbia were established in 1954. How would you rate the relations between these two countries so far?
Since 4 November 1954, our two countries have been enjoying steady and growing relations as well as sharing a common vision for a peaceful and prosperous world. This friendship between two countries that was forged decades ago by our leaders, President Soekarno and Marshal Tito, has continued to progress positively across various sectors. In the fields of politics and law enforcement, last year, Indonesia's Minister of Law and Human Rights has made an official visit to Belgrade, during which he met and had fruitful discussions with President Aleksandar Vučić. Also in 2020, the Indonesian Embassy in Belgrade has received the Kapetan Miša Anastasijević award from the Chamber of Commerce and Industry of Krusevac for the strengthening of economic cooperation. Meanwhile, our people-to-people contact has also been continuously maintained through scholarships and various cultural programmes.
Although our bilateral relations remain solid, there is a lot of homework to be done. We must work more closely together and work harder to ensure that the strong bonds between our two countries can be even more beneficial for the prosperity of our peoples, especially in the face of the Covid-19 pandemic. This means that the three pillars of cooperation, namely political, economic and socio-cultural, between our two sides must be further enhanced. We should seek further opportunities and find means to capitalize on those opportunities.
In the first eleven months of 2020, trade between Serbia and Indonesia amounted to 65.03 million euro. How can we boost our economic relations?
Despite the COVID-19 pandemic, our bilateral trade relation is on a positive track. Based on data from the Ministry of Trade of the Republic of Indonesia, bilateral trade in 2020 reached US$ 29,1 million. It is an increase of 25,2% as compared to 2019. Both exports and imports in 2020 improved as compared to 2019 which indicate that bilateral trade between Indonesia and Serbia is growing significantly.
---

"I love diverse culture as well as friendly and hospitable people in Serbia"

---
On the other hand, Serbia recorded that bilateral trade between Indonesia and Serbia is more than US$ 81 million in 2020. The gap between the Indonesian and Serbian data indicates that many of Indonesia's products were traded through third parties.
Going forward, and in order to recover from the negative impact of the pandemic, both countries need to explore ways to increase and enhance economic relations. Several endeavors to boost our economic relations are as follows:
Strengthen the implementation of the Memorandum of Understanding between the Chamber of Commerce and Industry of Indonesia and Serbia in 2019 to encourage both chambers to actively engage and communicate to each other and seek any business opportunities;
Encourage the implementation of a counter-trade mechanism as a quick remedy to address the negative impact of the pandemic. A concrete step to achieve this, among others, is to facilitate our Indonesian state-owned company to import wheat from Serbia;
Facilitate the negotiation of an MOU on agriculture cooperation between the Ministry of Agriculture of the Republic of Indonesia and the Ministry of Agriculture, Forestry, and Water Management of the Republic of Serbia.
Work towards a trade agreement which is crucial to enhance our trade relations.
The coronavirus pandemic has hit everyone. How is Indonesia coping with this challenge?
As with the case with other countries around the world, Indonesia is concentrating its efforts on two fronts, namely addressing the pandemic and getting its economy rolling. Indonesia is therefore ardently pursuing health security and expediting economy recovery. As no country can tackle this gargantuan crisis alone, a means to support Indonesia's efforts in achieving its goals is through the strengthening of cooperation at the bilateral, regional and multilateral levels.
Albeit the current challenging situation in Indonesia, the Indonesian Government has never ceased to take all the necessary measures to curb the pandemic. The Indonesian Government has been implementing multi-tiered public activity restrictions (PPKM) and has continued to step up the acceleration and expansion of the vaccination program. To pursue the target of herd immunity, the Indonesian government is targeting vaccine recipients of up to 2 million people per day. In addition to vaccination, the Government also continues to increase the capacity of health facilities and the number of health workers. The need for medicines, oxygen concentrators is met through various collaborations both within and outside of the country. With all these necessary measures already been taken, we hope that the situation will soon improve and a significant decrease in cases will soon be observed.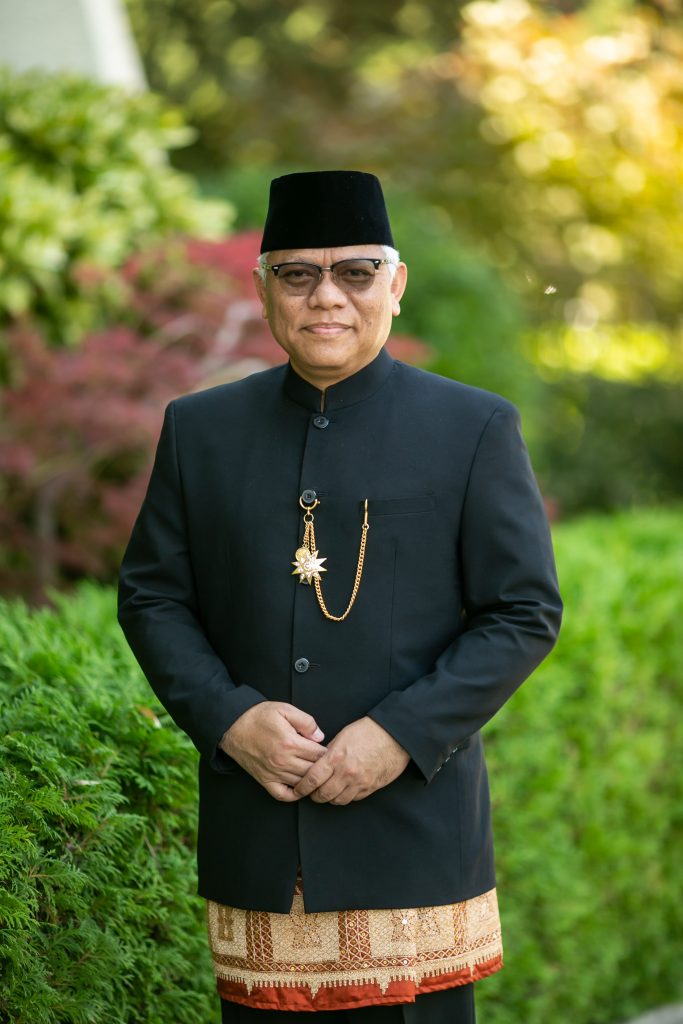 You recently met with the Serbian Foreign Minister, Mr Selaković, to talk about the 5th Bilateral Political Consultations that should be held in Belgrade, as well as the possibility of holding the Serbia-Indonesia Business Forum. Could you tell us a bit more about that?
The 5th Indonesia-Serbia bilateral consultation forum, which is scheduled to take place this year, will discuss several key issues in the areas of education, agriculture and other areas of mutual interest. It also provides an opportunity for both countries to explore possibilities of future cooperation and ways forward for the strengthening of bilateral ties between Indonesia and Serbia.
Furthermore, this forum brings forth momentum to conduct business engagement activities to increase direct trade between the two countries. Based on the last visit from the delegation of the Indonesian Chamber of Commerce and Industry in 2019, Serbian agricultural products such as wheat and fruits have great potential to enter the Indonesian market. On the other hand, Indonesia's export products such as palm oil, natural rubber, preserved fish and textile have great potential for direct export to Serbia.
We are also looking forward to discuss with Serbia regarding opportunities to work together in the area of the aircraft industry. Indonesia has PT Dirgantara Indonesia (PTDI) which produces various types of aircraft to meet the needs of civil airlines, military operators and special missions. PTDI offers expertise in designing new aircraft as well as altering the configuration and structure of aircraft systems for special mission purposes such as marine patrol, surveillance and coast guard.
August 17th is Indonesia's Independence Day. How are you going to celebrate it?
August is a festive month for Indonesian citizens, as the country celebrates its Independence Day on the 17th. Indonesian Independence Day is typically celebrated in both formal and informal fashion. The Embassy annually conducts a flag-raising ceremony at the Embassy compound attended by the Embassy's staff, Indonesian communities, and members of the Indonesia-Serbia Friendship association. We also organise outdoor games and sports participated by the Indonesian communities and diaspora in Serbia.
---

"August is a festive month for Indonesian citizens, as the country celebrates its Independence Day on the 17th"

---
However, due to the Covid-19 pandemic, the Independence Day celebration activities involving Indonesian communities this year will take into account the epidemiological situation in Serbia. Last year, for instance, we conducted a flag-raising ceremony which was attended only by the Embassy staff, while other activities and games for the communities were held online.
You came to Serbia in 2019. What do you like the most in our country? What would you recommend to our people to see in Indonesia?
I have been living in Serbia for more than two years now. I love its diverse culture as well as friendly and hospitable people. Its rich history is also a great source of interest for me to learn. The cuisine is very delectable and I won't be able to refrain myself if gibanica, kaymak and ćevapi are offered. Coming from Indonesia where spices are inherent in the preparation of diverse cuisine, I certainly enjoy Serbian food which is diverse and spicy. I also am very much impressed with the architecture of the buildings here in Belgrade and other cities which are inspiring.
With regard to places to see in Indonesia, you will find plenty of wonderful places. This is because we have more than 17,000 islands and diverse cultures from the east to the very west of Indonesia. At present, the Government is promoting a beyond Bali (which is of course a must to visit) program to attract foreigners to visit places in Indonesia just as beautiful and unique as Bali. These destinations are Lake Toba in North Sumatra, Tanjung Lesung in Banten, Kepulauan Seribu in Jakarta, Tanjung Kelayang Beach in Bangka Belitung, Borobudur Temple in Central Java, Mount Bromo in East Java, Mandalika in West Nusa Tenggara, Labuan Bajo in East Nusa Tenggara, Wakatobi in South Sulawesi, and Morotai Island in North Maluku.