Six Serbian companies are competing in iedc case study competition and its main aim is to promote business education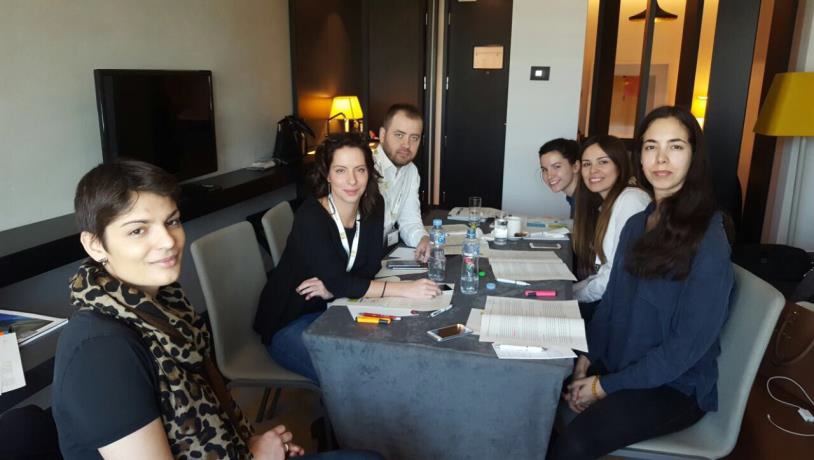 The 5th IEDC Case study competition started in Belgrade. Six Serbian companies are competing: Coca Cola Hellenic Serbia, Delhaize, GGE, Hemofarm, Mercator-S and Triglav Osiguranje. The winner of the 5th Case Study Competition will be announced on Thursday, March 23 at 17:00.
The Case Study Competition is highly interactive 2-day contest organized by IEDC Alumni Club Serbia. In a limited time, cross-functional teams from different companies get a chance to show their best talent, creativity, teamwork and endurance while analysing and solving a real business case, selected by Prof. Randy Kudar, Professor Emeritus at the Richard Ivey School of Business, The University of Western Ontario, London, Canada.
"Case Study Competition is a vehicle for the school to showcase its methodology and give young managers and opportunity to experience some of the process, to develop presentation skills, public speaking skills, and analytical skills. It is also an opportunity for them to exercise time management and address issues in a comprehensive manner," stressed Prof. Randy Kudar.
The winning team is going to be selected on Thursday and will be awarded a prize of "one-day participation at IEDC seminar". The winning team will try its strengths against the winning teams from Bulgaria, Croatia, Romania and Slovenia at the Global IEDC Case Study Competition held in September at IEDC – Bled School of Management.
On Thursday, March 23 at 18:00, Prof. Randy Kudar is giving open lecture where he will share with Serbian managers on how to anticipate future changes, where to look for them, and how to adapt to them successfully.
More info on IEDC-Bled School of Management http://www.iedc.si