At least 90% of income guaranteed and RSD 20 million dedicated for emergency relief
IKEA's vision has always been to create a better everyday life for many people. During these extraordinary times, IKEA wants to live up to its vision more than ever and has taken steps to secure support for its employees and community.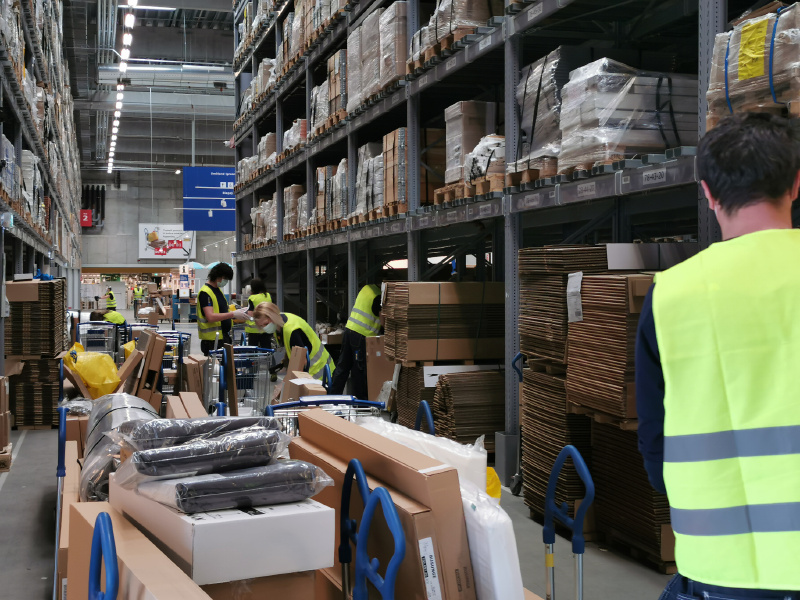 IKEA Serbia today announced that it will top up governmental subsidy for its technically unemployed co-workers so that those affected by the temporary closure of its Belgrade Store will receive 90% of their income. The Swedish company also committed to providing this additional financial support for as long as the governmental measures are in place.
For co-workers who continue to secure that IKEA's home furnishing solutions remain available online for customers around the country through contactless home delivery and Click & Collect services, the company will guarantee 100% salary, as if in regular times. IKEA has assured that these co-workers work in the environment that is organized in line with strict safety measures, with appropriate protective equipment and full respect of social distancing recommendations.
"Since the beginning of the COVID-19 outbreak, we at IKEA Serbia have done our best to respond to the needs of the many people. Although our business has been heavily impacted with the current situation, we wanted to do everything possible to protect the livelihood of our co-workers while maintaining business continuity in this extraordinary period. Our absolute priority is to bring our co-workers safe to the end of the crisis and, as is the case today, have the majority of them work at 100% of their working hours", says Strahinja Urosevic, Market Manager of IKEA Serbia.
The Swedish company also stepped up its emergency relief efforts, dedicating RSD 20 million of in-kind donations for Serbia's health system and community support. In partnership with government institutions, IKEA is contributing to the adaptation of the Cair Sports Center in Nis into a provisional hospital for 260 COVID-19 patients with milder symptoms. In addition, through cooperation with UNDP and Red Cross, the company has donated a large quantity of beds, mattresses, and textiles to support quarantine centres around the country, while food containers were made available for quarantined people to receive their daily meals.
IKEA Serbia will continue to monitor the situation in the country and stand with those in need, including co-workers, communities, customers, and its partners.