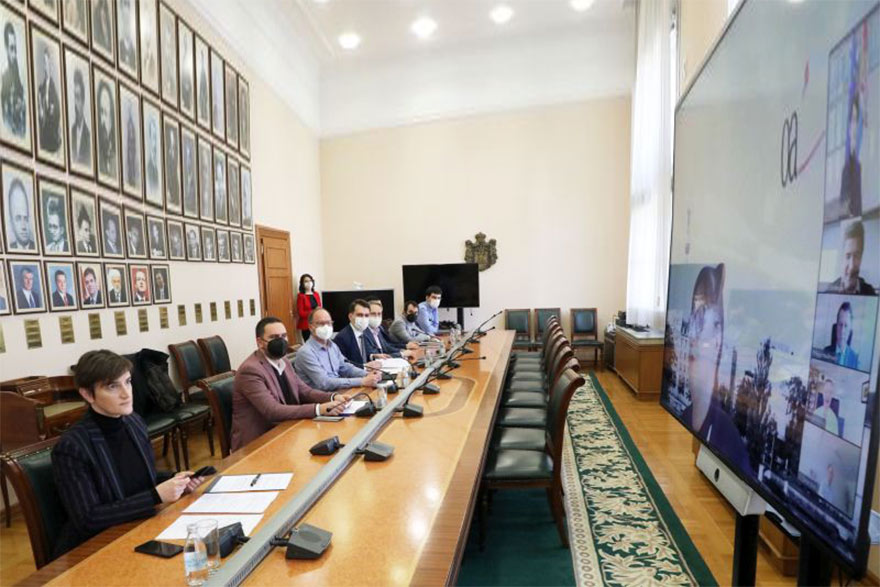 Prime Minister Ana Brnabić talked yesterday via video link with representatives of German companies from the Committee of German Economy for the East about strengthening economic cooperation through further improvement of the business environment for German companies operating in Serbia.
Brnabić pointed out that Serbia, thanks to the reforms it has implemented, especially in the field of rule of law, digitalization, education reform and economy, has become a credible and reliable partner for German companies that are increasingly present in our country.
She added that Germany has been among Serbia's leading economic partners for many years and the first foreign trade partner, emphasizing that the Government will continue to work on creating a good business climate in order to attract new German investors, the Government of Serbia says on its website.
Representatives of German companies assessed that the cooperation with Serbia is very good and that it gives excellent results, emphasizing that thanks to the business of German companies in Serbia, 68,000 new jobs have been provided.
They welcomed the reforms of the Government of Serbia, which lead to the intensification of economic and trade relations. The participants in the conversation exchanged opinions on the future steps that would further facilitate the operations of German investors and contribute to making the future cooperation even more successful.
Among others, the meeting was attended by representatives of Deutsche Bank, companies Henkel, Siemens and Continental, representatives of the German Federal Ministry for Economic Affairs and Energy, as well as German Ambassador to Serbia Thomas Schieb.