The ceremony to mark the inception of the "Serbia-Malaysia Friendship Club" was held on 23 April 2019 at the Society for Culture, Art and International Cooperation (ADLIGAT) in Belgrade.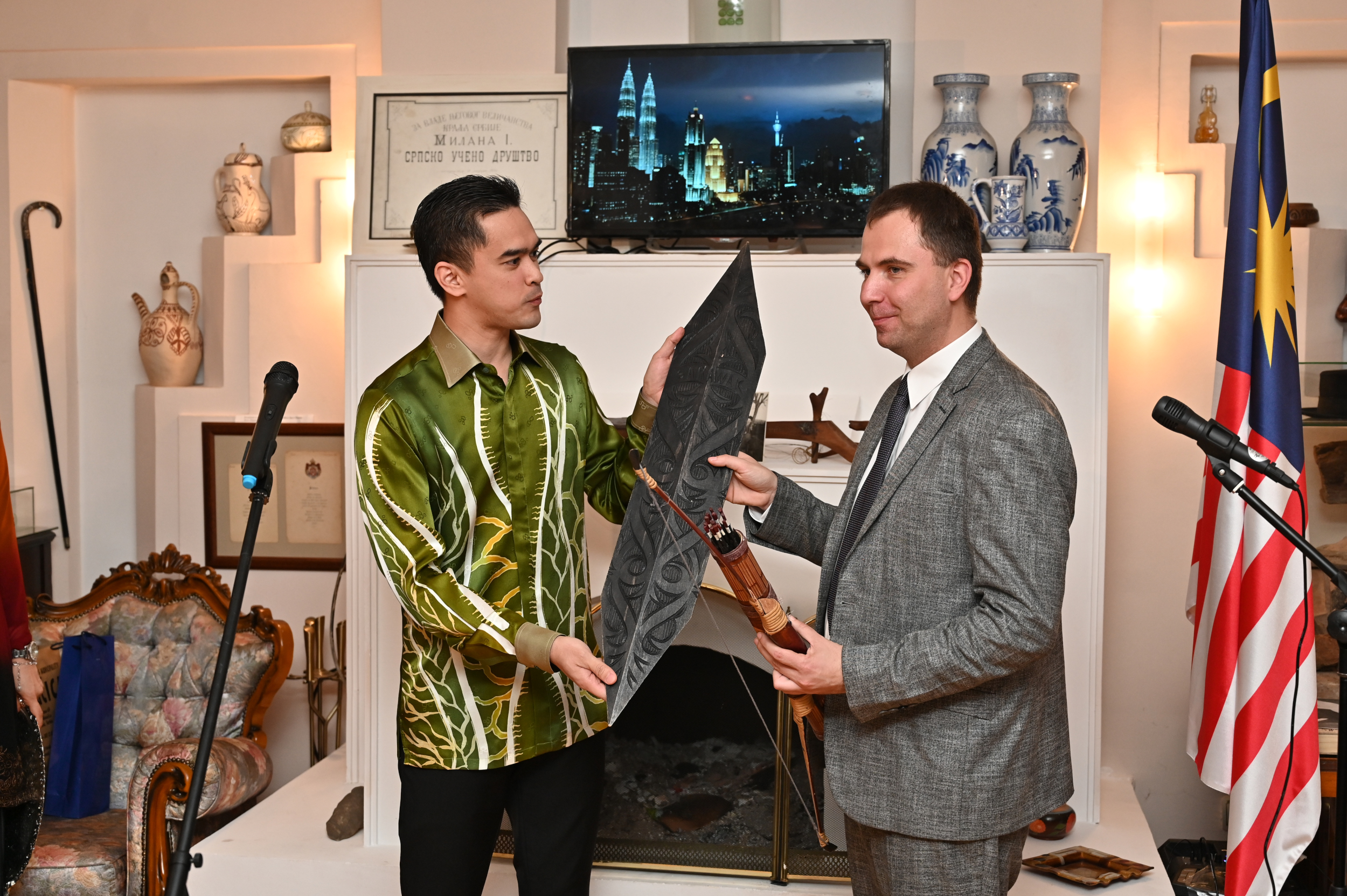 The Club, established as part of the ADLIGAT and with the support of the Embassy of Malaysia in Belgrade, is a non-profit and non-governmental organisation with the main objective of nurturing the friendship between the people of Malaysia and Serbia and enhancing cooperation between the two countries particularly in the fields of culture, art, education and sports.
In his welcoming remarks, Mr. Viktor Lazic, President of ADLIGAT announced that the first project of the Club would be the translation of the anthology of works by famous Malaysian writers into the Serbian language. This inaugural project will be in conjunction with the proclamation of Kuala Lumpur as the UNESCO World Book Capital 2020.
ADLIGAT is also looking to expand its collection of books and artefacts from Malaysia making it an extensive information centre in the region.
The Charge d'Affaires of the Embassy of Malaysia, Mr. Nik Ady Arman thanked ADLIGAT and its President for recognising the potentials of multifaceted exchange between Malaysia and Serbia and expressed his firm belief that the collaboration between the Club and the Embassy would play a big role in bridging the two countries and their peoples closer together.
In a symbolic gesture, the Malaysian Charge d'Affaires presented a set of bow, arrows and shield from the state of Sarawak in Malaysia to the ADLIGAT Museum.
The event also saw the admission of new members to the Serbia-Malaysia Friendship Club, performance of traditional Malaysian dances and sampling of popular Malaysian delicacies.