One of Europe's most successful mobile games studios, Nordeus, now has a new home. The company moved to a smart building at the corner of two major boulevards in New Belgrade – Milutina Milankovica and Umetnosti, within Green Heart office complex of one of the leading investors in Serbia, GTC company. The brokerage of this lease acquisition as well as the project management process has been entrusted to the leading real estate consultancy, CBS International, part of Cushman&Wakefield Group.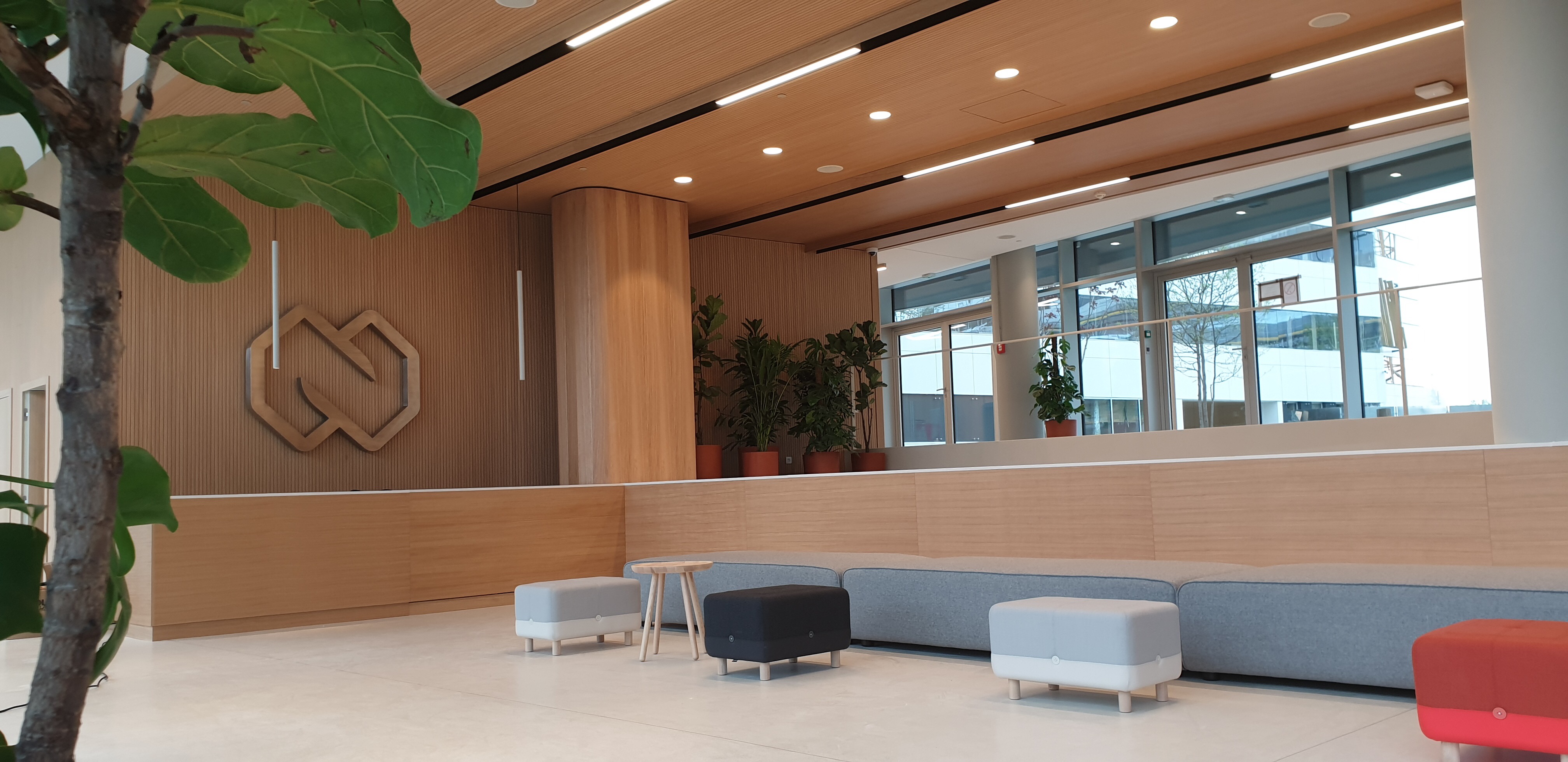 From the very beginning, CBS International was engaged in all phases of the process – from spatial and budget analysis of the site that helped the client to select and decide on the most desirable location, through the definition and monitoring of the budget and work dynamics, coordination of communication between all participants in the design process and the execution of works thereof, to the final relocation of Nordeus to their new address.
"The client's request was non-standard, and thus very challenging, since it was necessary to find the perfect location and a stand-alone A-class office building, fully adapted to the requirements of the company that will be its sole tenant. CBS International Office Brokerage Team, in cooperation with lawyer Mirko Vasiljevic and on behalf of the client, guided the process with the investor from the very beginning: identification of Nordeus' requirements, market research, presentation of potential options and final commercial-legal negotiations that resulted in the lease agreement signing," said Bojan Jevtic, Regional Head of the Office Agency.
This modern and innovative building with futuristic design reflects collaboration and inspiration for the employees. The 6,000 square meters spreading on 7 floors, with 3 underground parking levels, will accommodate 170 employees, while the company's growth strategy envisages further increase to 250 members.
"In addition to interconnected offices allowing for optimal flexibility in team organization, the building includes additional facilities such as creative workshop, meeting and conference rooms, audio and video production studios, libraries, fitness room with showers, sports bar, gaming room and especially designed space dedicated to employees' children, which all contribute to the boosted satisfaction and productivity." said Vera Lukic, Senior Project Manager at CBS International.
The building is wrapped in glass surfaces and long terraces with rich vegetation, while using the latest work efficiency and energy saving technology, as well as the system of smart lighting and air-conditioning. In addition, this project is designed by architectural firm Jump Studios from London, whereas and the domestic bureau Antipod Studio was in charge of interior design.