Serbian people are very friendly and they like to spend time with family and friends, just like we do in my country.
Mrs. María Rosario Terreros Gómez, the wife of the  Spanish Ambassador to Serbia, talked about Spanish cusine, can it be made in Serbia and about life in Belgrade.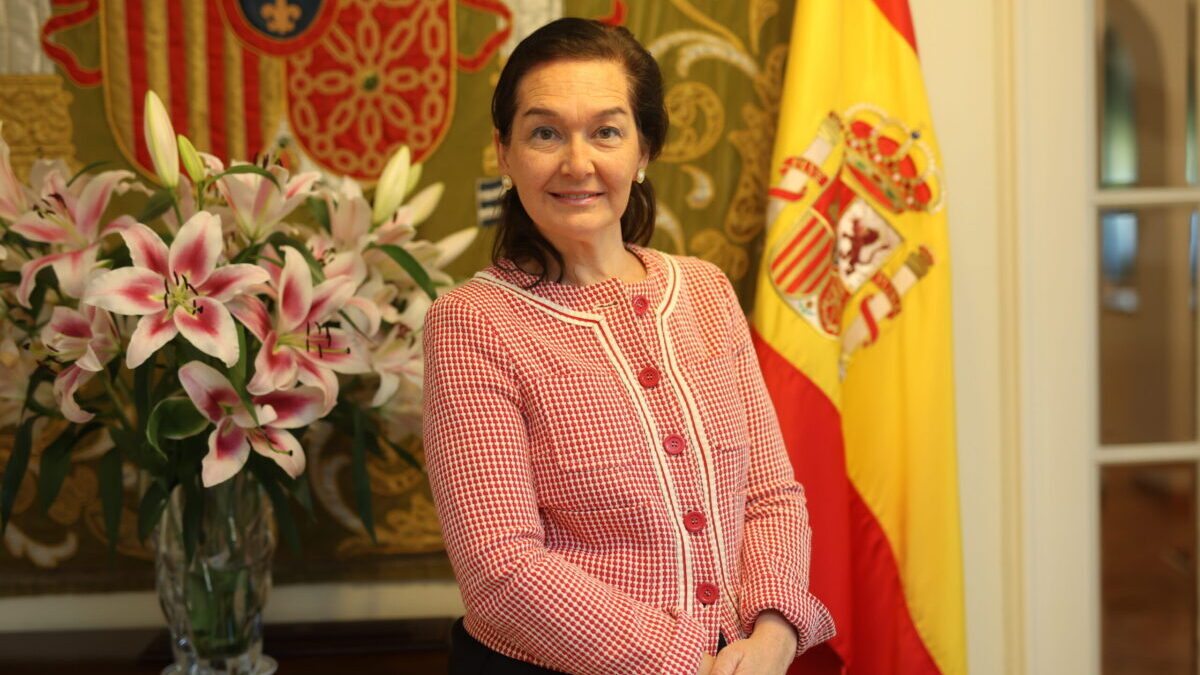 What are the main features of Spanish cuisine?
When one speaks of Spanish food, most people immediately think of paella but Spanish cuisine is a lot more than that. It has a richness of elaborate dishes that are completely different depending on the regions, even when the same ingredients are used.
One kind of tuna fish for example, in the North is cooked with tomato and pepper sauce while in the South of Spain a different kind of tuna, the red one, is mainly grilled.
Some common features would be the use of olive oil and the great passion for fish. As you know, Spain is a peninsula surrounded by both the Atlantic Ocean and the Mediterranean Sea, which are considered to be important natural sources of nourishment in my country.
Culinary education is very important for the people of Spain since the early years. Children are taught about traditional family recipes and they also get regular school training. Schools teach children about the variety and different features of products and how to combine and use them in a healthy way.
Some of the worldwide acclaimed and the most prestigious culinary training centers can be found in Spain. Students from all over the world strive to get enlisted and prepared for their future careers there. Now, some of their graduates are renowned as the best chefs on the planet.
What do you miss the most about from your country? Can you find all the necessary ingredients for the preparation of traditional Spanish dishes in Serbia?
In my experience, Serbia has raw products of high quality.
Serbia can be proud of their dairy products and also a great variety of vegetables in season. I particularly enjoy delicious tomatoes and red peppers.
I was equally delighted by fruits in Serbia. It is always a good idea to buy apples, for example from small farmers as they have a special flavor and are completely organic.
I was specially surprised by the production of berries: strawberries, raspberries, blueberries and blackberries. I always find the best quality products in the green markets.
Meat products are also excellent. I have no difficulties in finding all the necessary ingredients for preparation of all the Spanish recipes based on different kinds of meat and poultry.
---

When one speaks of Spanish food, most people immediately think of paella but Spanish cuisine is a lot more than that.

---
I discovered dried and smoked meat and poultry which I use when I have Spanish guests to introduce them to these new flavors. In Spain we also have this kind of products but the treatment is different, the meat is only salted and air dried. Among these, the most famous is our jamón which is also highly appreciated in Serbia.
I've also tasted some interesting homemade bread and I've learnt that good quality bread is very important for the Serbs, as it is for me. They will be quite picky when it comes to their choice of bakeries and their savory crispy loaves.
Also, I had a chance to enjoy local desserts such as crunchy biscuits and cakes which are delicious and also vary a lot from region to region.
The things I miss the most are seafood and an assortment of sea fish which are used a lot in our traditional cuisine.
Do you like Serbian cuisine and what is your favourite Serbian dish?
I have been here for three years and I have tasted many dishes and I can say that I like Serbian cuisine. I have included a whole variety of Serbian recipes in my cook book to stay with me wherever I go; some of these are sarma, Karađorđeva, burek, pljeskavica… If I had to chose one I enjoy the most, it would be a piece of homemade toasted bread on which I spread kajmak and put a little bit of ajvar on top!
What do you think of life in Belgrade? Did you manage to visit some other places in Serbia and what would you recommended to your friends to see here?
I like living in Belgrade. It is a great city, lively and vibrant. Serbian people are very friendly and they like to spend time with family and friends, just like we do in my country.
I have had the opportunity to visit a lot of places in Serbia even though the coronavirus made it very difficult to travel. I enjoyed everything: from Art Nouveau architecture of Subotica to medieval Monasteries in the South like Studenica, Žiča, Manasija, and of course the National park of Fruška Gora.
The thing I would like to recommend to my friends is to visit one of the Serbian many spas. Serbia is rich in hot springs and water with healing properties. It was something new for me, and I have very nice memories of my stay in Vrnjačka Banja, Aranđelovačka banja and Banja Vrdnik.
I share this excellent Spanish recipe because in Serbia you have very good tomatoes and red peppers and this recipe is prepared for this season of summer.
Ingredients for 4 people
1 Kg of ripe tomatoes,
2 small cucumbers
2 garlic cloves
100 g of farmhouse bread
250 ml of water with a little olive oil and sherry vinegar to soak the bread
150 g of red peppers baked in the oven, peeled and seasoned with salt and olive oil
5 tbsp of extra pure olive oil
2 tbsp of sherry vinegar
salt
500 ml of water
2 boiled eggs for decoration
Preparation
Peel the garlic and the cucumber and slice them
Soak the bread in a bowl with water, olive oil and sherry vinegar for about 15 to 20 minutes
Cut the tomatoes in 8 portions with the skin.
Mix all the vegetables, oil, vinegar, salt and water depending on how thick you want the soup to be. Blend all the ingredients together using a hand blender, and then pass them through a colander to remove the remaining skins and seeds. If necessary, you can add some cold water to make the process easier.
Cover the bowl and refrigerate at least 4 hours
You can serve the gazpacho garnished with some croutons, a hardboiled egg a little virgin olive oil, and of course, if you could find some died iberico ham.
Hope you enjoy!!