The Embassy of India has set up India pavilion at the 61st International Belgrade Book Fair from 23-30 October, 2016. This is the fourth year in a row that the Embassy is participating at the Book Fair which attracts tens of thousands of visitors from the country and the region. The India pavilion was inaugurated on October 23, 2016 by Deputy Prime Minister and Minister of Trade, Tourism & Telecommunications H.E. Mr. Rasim Ljajic, Minister of Culture & Information H.E. Mr. Vladan Vukosavljevic and Deputy Mayor of Belgrade H.E. Mr. Andreja Mladenovic.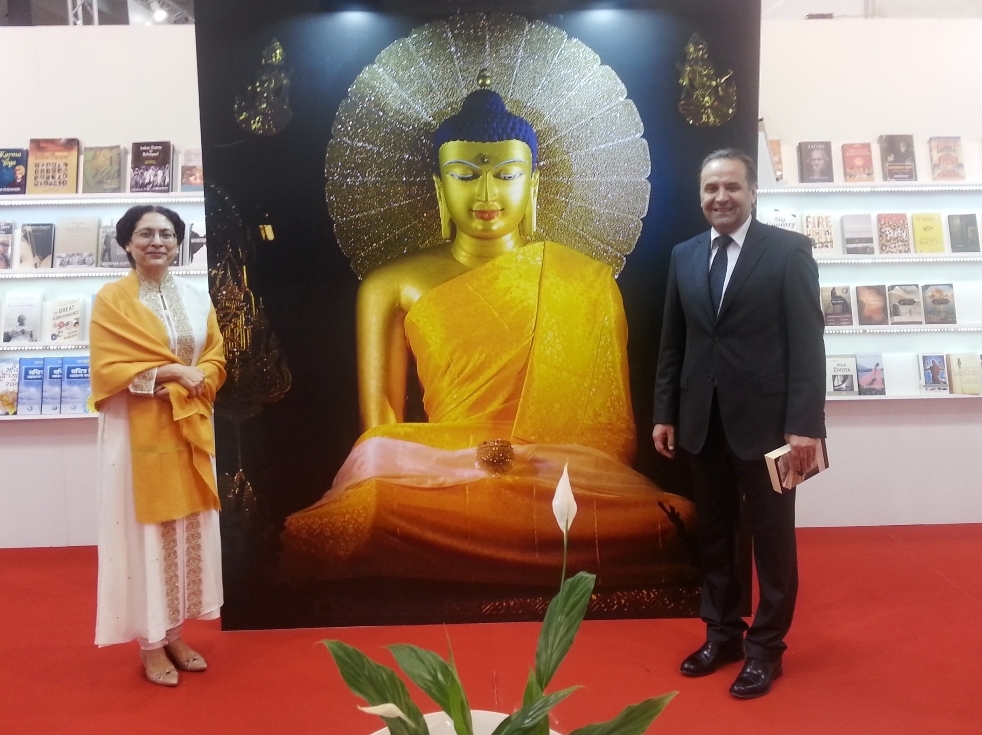 India pavilion showcases: (i) Special exhibit of books on yoga and Ayurveda forming a complete approach for optimal health, vitality and higher awareness (ii) Books on Contemporary India offering a rich insight into India's diverse culture and complex history (iii) Indian cuisine which is  the world's most ancient cuisine, unique in its remarkable use of spices (iv) Religion & Philosophy  to understand the culture and philosophy of the Vedas, and Upanishads, philosophy of Hinduism, Indus Valley civilization (v) Buddhism  and Buddhist art   from Buddhist Rock-cut cave temples representing one of the greatest movements of Indian Art (vi) Translated works in Serbian language of over 150 Indian titles (vii) Children's books  (viii) English-Hindi dictionaries and 'Learn yourself Hindi' Kit (viii) Indian Fiction (x) Great Indians including Mahatma Gandhi, Sri Aurobindo,  Rabindranath Tagore, Jawaharlal Nehru etc.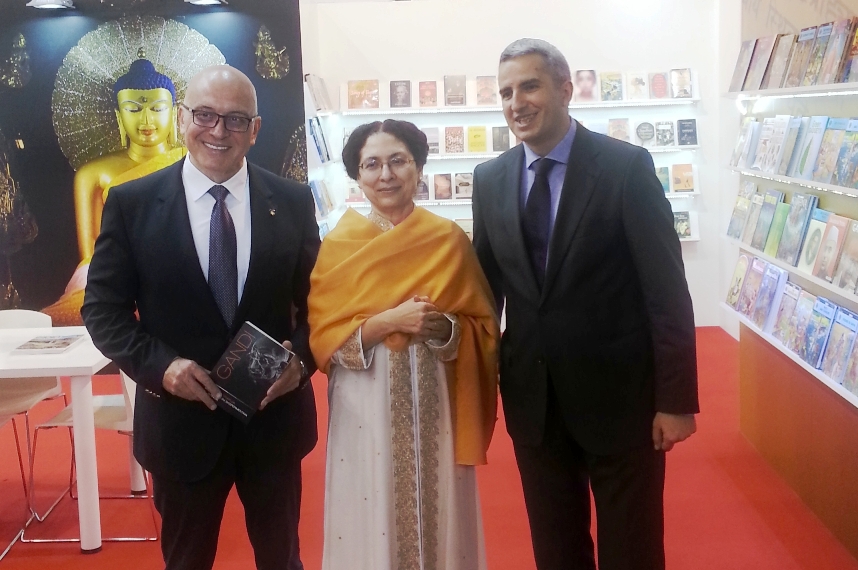 On display at the India Pavilion are works of award winning modern Indian authors including Salman Akhtar, Chetan Bhagat, Anita Desai, Vikas Swarup, Anita Nair, Aravind Adiga, Kunal Basu, Manju Kapur, V.S. Naipaul, Amitav Ghosh, Indu Indu Sundaresan, Hari Kunzru, Radhika Jha, Jhumpa Lahiri, Mahesh Rao, Vikram Chandra, Deepak Chopra, Upamanyu Chatterjee, Asha Miro, Rohinton Mistry, Navtej Sarna etc.