All young people who want to help through the development startup projects in the field of cultural heritage protection of the Adriatic – Ionian Region can apply for scholarships to school "Ecapital Culture Adriatic School Start Up" to 15th September.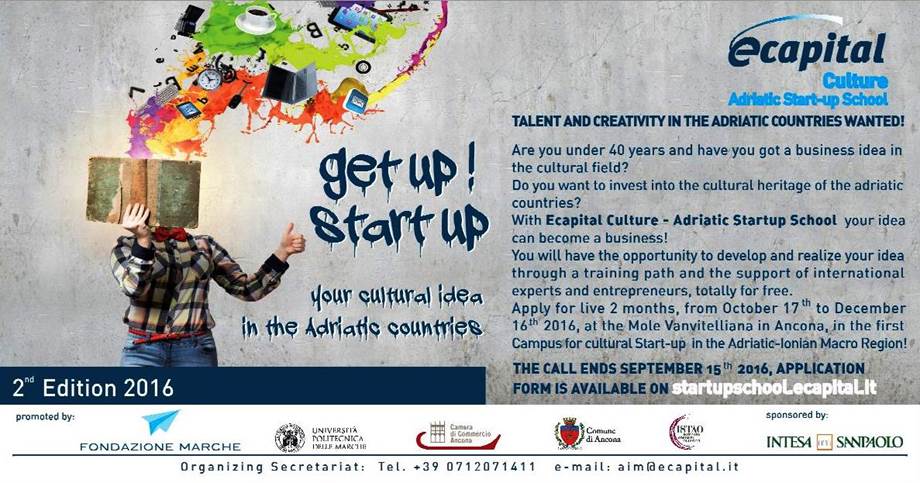 Call for applications was published in July by Foundation Marche, Ancona Chamber of Commerce, Polytechnic University of Marche, Ancona, ISTAO Institute, with the support of Intesa Sanpaolo, an international banking group Banca Intesa is a member. The competition is open to candidates aged up to 40 years from: Serbia, Montenegro, Bosnia and Herzegovina, Albania, Croatian, Slovenia, Greece and Italy, and applications are here: http://startupschool.ecapital.it/.
School will be held in Ancona in the period between 17th October and 16th December. Students will attend lectures, participate in workshops and analyse case studies and research in the field of development and implementation of the business plan, improving the technique for startups, as well as planning and launch of the startup initiatives.