Cucina italiana is undoubtedly one of the most effective Italian Ambassadors throughout the world where Italy's agri-food exports total 37 billion euros every year.
As Partner Country of the 83rd Novi Sad International Agricultural Fair, Italy was presenting itself in Belgrade and in Novi Sad with the best of its culinary tradition embodied by the chefs of the renowned Scuola Internazionale di Cucina Italiana Alma from Colorno, Parma.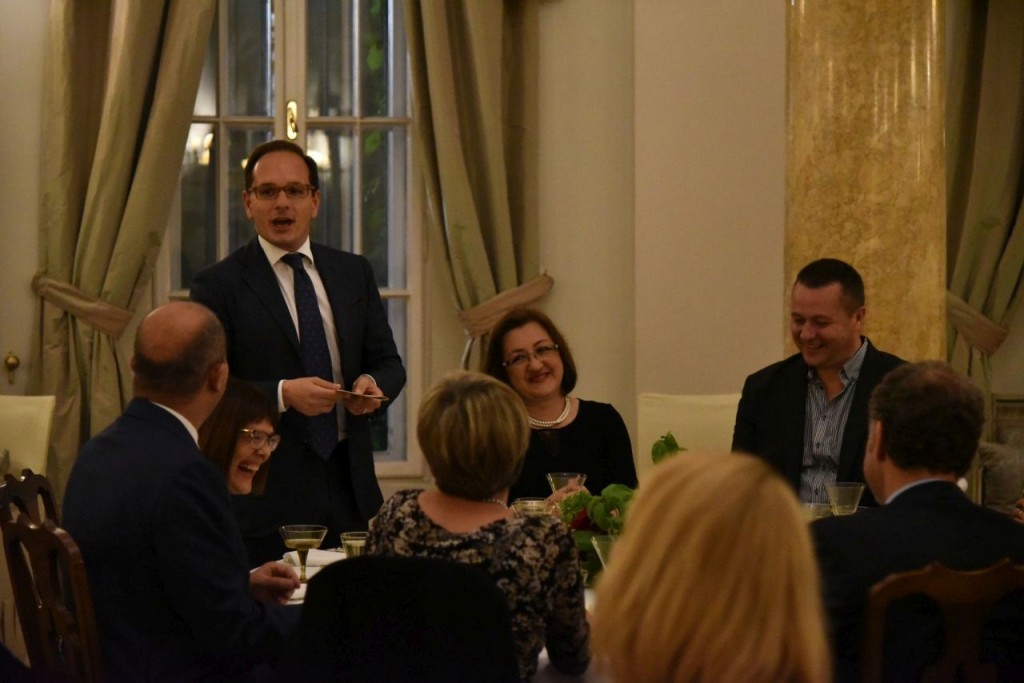 As a part of an intense programme of events organised to accompany the opening Novi Sad Fair while celebrating 90th Anniversary from the construction of the Italian Embassy in Belgrade, Chef Paolo Amadori presented on 12th of May his exclusive recipes becoming himself an Ambassador of the Italian culinary culture and tradition. The dinner was visited by many illustrious guests from politics, business and culture.