Only strong companies could properly handle last year. We succeeded in that. We had three active construction sites and completed all three facilities before the set deadlines
Delta Real Estate is a company that knows no obstacles. The greater the challenges, the more unique and innovative Delta Real Estate's solutions are. During the coronavirus pandemic, they had three active construction sites with all three construction projects implemented before the set deadlines. The company's every move is done wisely and bravely. They have been leasing real estate when all other companies were not even thinking about expansion. Since Delta Real Estate Group is one of the leading regional companies, we spoke with its design director, Ivana Letić about the company's successes and unique solutions.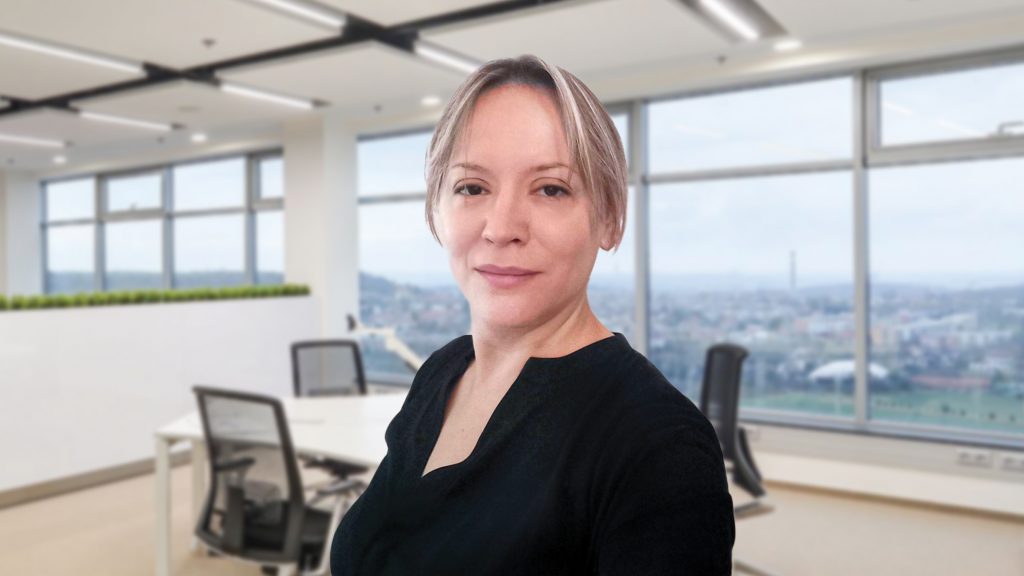 Delta Planet Niš opened on April 22 and has since become a real city attraction. How challenging was it to work on this project?
It was very challenging. On the one hand, Delta Planet Niš's location is exceptional as it is situated in the area close to the town centre which is densely populated and which carries the fantastic potential for any public building and especially for a shopping mall that prospers in such an environment. On the other hand, the land plot on which Delta Planet Niš was built has a very unusual shape with rather difficult access and visibility to the main roads. The idea to have the building accented from the background was achieved by constructing an unusual 12-metre-overhang above the main entrance and an authentic facade, which was inspired by Serbian kilim and a tangram which is Delta's symbol. We finished the entire project during the coronavirus pandemic. Our team achieved an incredible feat and we officially opened before the set deadline.
You have also made the entire conceptual design for the project in Banja Luka. What were the biggest challenges there?
The biggest challenge in Banja Luka was the speed with which everything had to be designed and built. The concept for Banja Luka was done in 2-3 weeks, while the entire project obtained permits in 3 months, which is an incredible undertaking for the 65,000sqm facility. Regardless of such a quick pace, thanks to the architectural solutions, we have managed to overcome the most unfavourable feature for buildings of this type, i.e. a long, low and monotonous facade.
---

"New large-scale, complex projects implemented by Delta Real Estate will surely bring new value to the real estate sector"

---
We found the solution through playing with form and materialization that reflect differently in the sun, which created additional dimensions of the building. The interior of this building features a unique floor – epoxy terrazzo – which after two years since the opening, is still one-of-a-kind in the region and beyond.
How innovative are Delta Planet facilities in Niš and Banja Luka?
In the broadest sense, both interiors are extremely modern and dynamic, resting on the basic idea of interpreting movement and perpetual motion, and having continuous fluid lines that have no beginning and no end, which encourages visitors to explore and discover the space. Throughout public space are so-called Instaworthy places/zones, ideal for photographing, meet the needs of younger audiences. Foodcourt and break zones are more layered where people can work on laptops, charge phones or just have coffee and relax. Apart from architecture, there are also our marketing sectors organising various events in shopping malls, which boosts attendance and interest of visitors.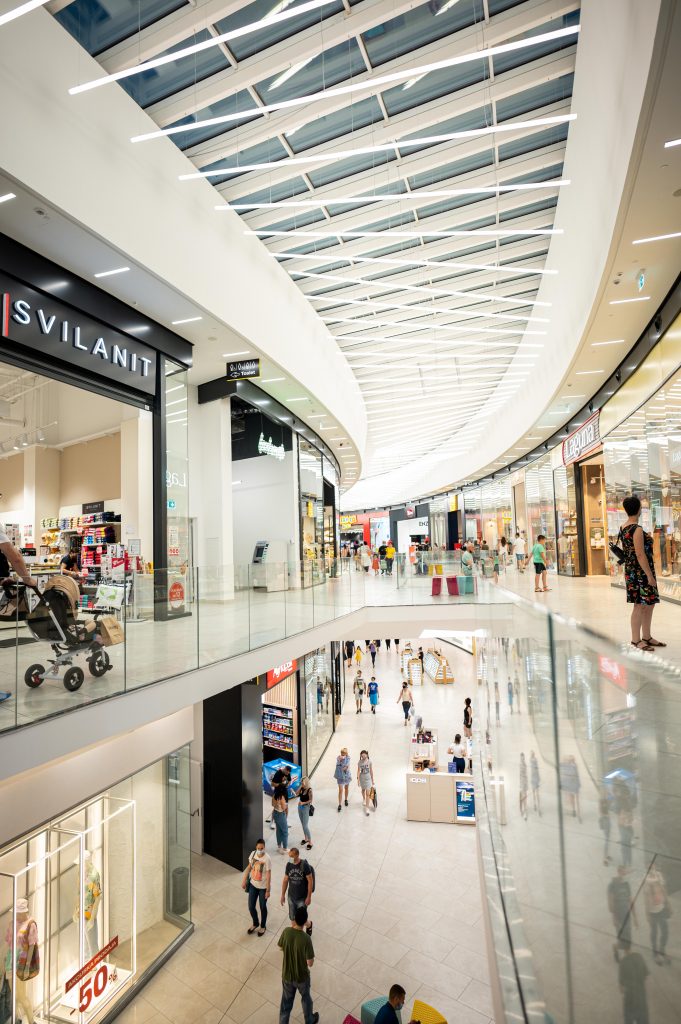 How do you assess and decide on locations for such large and very demanding buildings?
There are many factors to consider and a number of experts from our company, coming from different sectors, are involved in making these decisions. In terms of architecture, there must be a strong urban context and the proximity of complementary purposes such as housing and business. Both Banja Luka and Niš have the value to be both regional centers and also places where people socialize, finish all daily errands and then have fun and relax.
Does each project have its own peculiarities?
Absolutely! But no matter where our projects are implemented, excellent design is a must. Our shopping malls are designed and built to have features of shopping malls in far larger cities. One of our American consultants said to us in Banja Luka: "My colleagues cannot believe that such a high-level design and quality shopping mall exists in a town of this size and the Balkans". Above all, we treat every city and country that we bring our projects to with great respect. Our three basic criteria are international architecture practice level of design,  implementation of something characteristic for a place where we are coming and finally to integrate a part of our own identity in it. Sometimes that is the hardest thing to do in "your town". The Indigo Hotel in Knez Mihajlova Street is the best example of this, where we were eager to find a design expression that speaks of Belgrade differently from all other hotels in the city while meeting the strict aesthetic criteria of the IHG Group.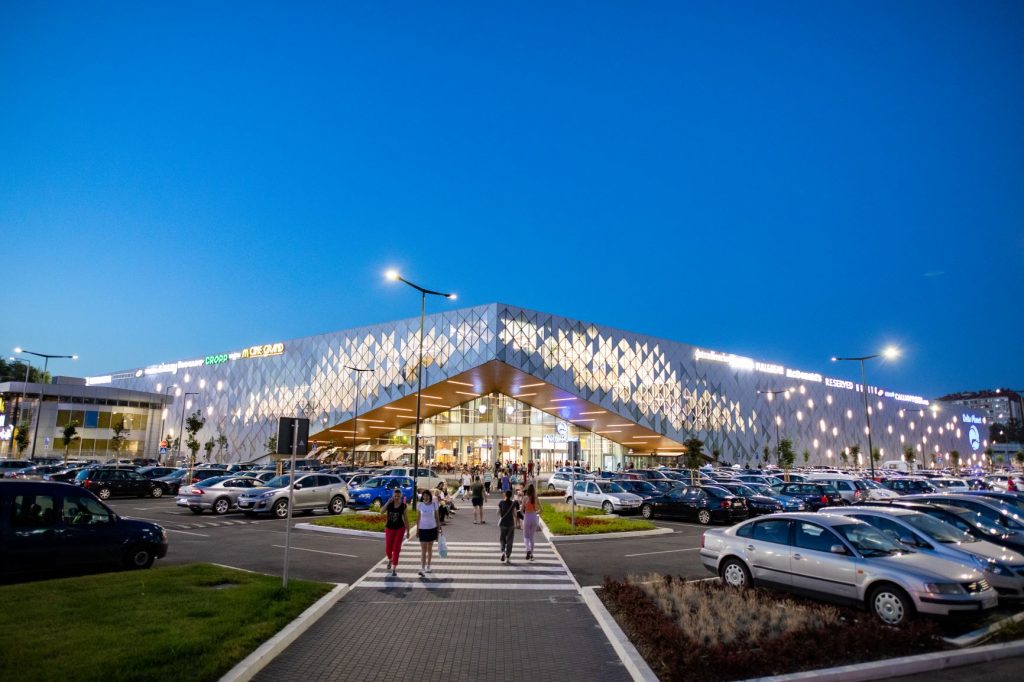 Could you assess the sector in which you operate during the first half of 2021? Has there been a shift compared to last year?
Yes, there has, even though the beginning of this year was marked by great work restrictions. Only strong companies could properly handle last year.  We succeeded in that. We had three active construction sites and completed all three facilities before the set deadlines. We have been leasing spaces when a major part of the market stopped the expansion.
What will be the biggest challenges for you personally this year?
Working hard on new large-scale, complex projects implemented by Delta Real Estate that will surely bring new value to the real estate sector. That is expected considering that Delta Real Estate is the company that brought to this market the first shopping mall, the first modern apartment block and IHG hotels. In terms of this year's challenges, I have to single out the Sava Centre, as a building of exceptional importance for Delta as well as for the city of Belgrade and beyond.
---

"We treat every city and country that we bring our projects to with great respect"

---
This building needs serious and complex reconstruction. The concept, which we developed in consultation with experts from the congress and conference sector and the Institute for the Protection of Monuments, strikes a balance between existing and new. The Sava Centre's conference-centred purpose will re-position the Centre on the regional map in the most contemporary way, as will its commercial and business activities which, in the past, have proven to be an inevitable and integral part of the success and sustainability of this facility. We will keep the distinctive exterior, while the interior will combine existing elements and solutions that have proven to be timeless, and new forms, with the necessary innovations in terms of safety, comfort, technology, offer and visual experience. With the support of city institutions, we expect to start working on the Sava Centre this year.