In the organization of Diplomacy&Commerce Magazine, the Museum of Naive and Marginal Art from Jagodina and the City of Jagodina, a group of ambassadors visited this museum and the City of Jagodina on September 5, 2023.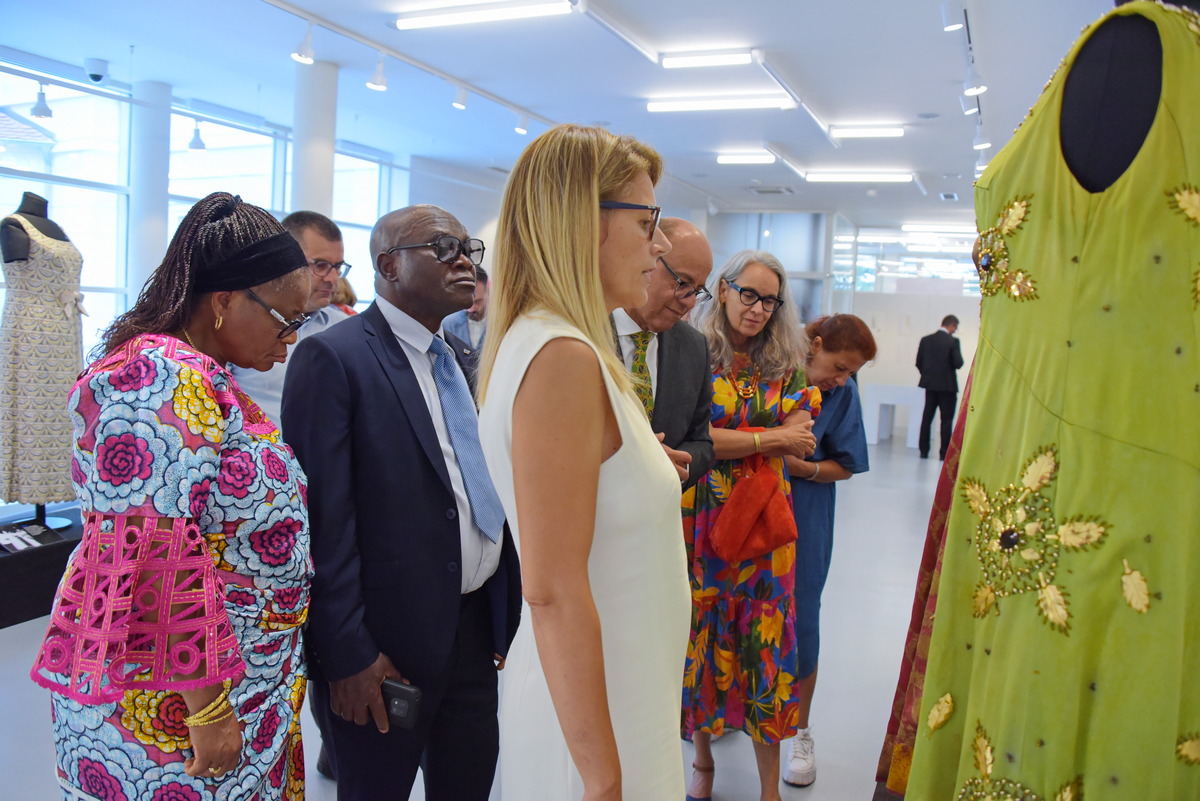 The ambassadors of Algeria, H.E. Fatah Mahraz, and the Congo, H.E. Joseph Kalala Mulamba, with their wives, as well as the wives of the ambassadors of Belarus and Brazil, visited the Museum of Naive and Marginal Art, where they had the opportunity to see the Partizanka and Fragonard exhibition, as well as the museum's permanent exhibition with works by domestic and foreign naive painters.
The exhibition is dedicated to the collection of Jovanka Broz's paintings, which was created in cooperation between the Gallery of Motherland of Srpska and the Museum of Yugoslavia,  with 36 works of fine art by local and foreign authors, personal items, photographs, and several pieces of furniture from the house where Jovanka Broz lived after the death of Josip Broz Tito was presented.
"It is interesting that we brought the exhibition of the Museum of Yugoslavia and the Matica Srpska Gallery dedicated to Jovanka Broz to Jagodina, where we presented it to the diplomats, especially since it shows the diplomatic life of that time," said Ivana Bašićević Antić, director of the Museum of Naive and Marginal Art.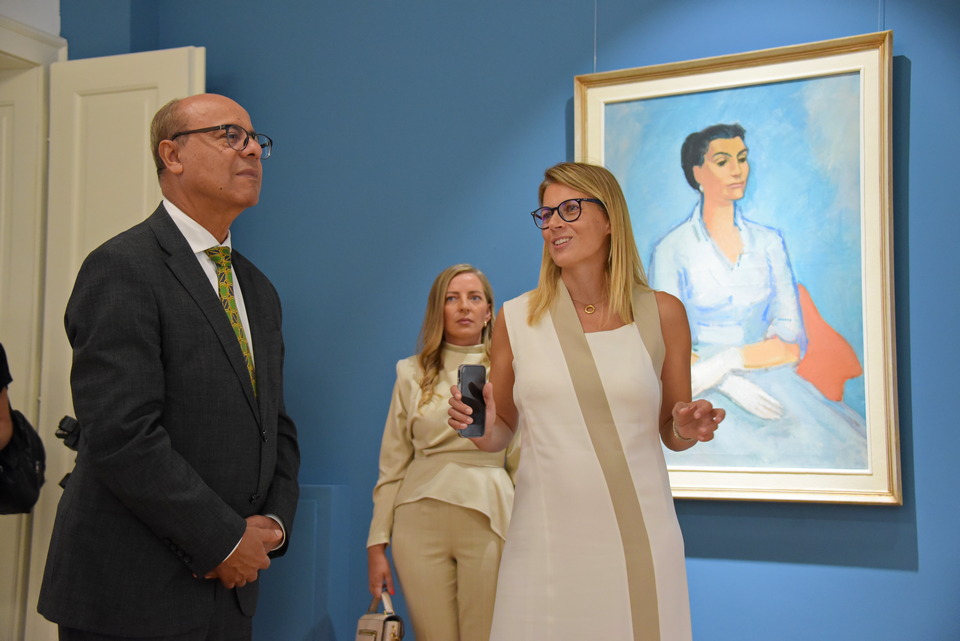 After the visit to the Museum, local authorities of the City of Jagodina hosted a city tour sightseeing. The tour included visits to the Museum of Wax Figures, the Aqua Park, and the Zoo.
The trip to Jagodina ended with lunch with the mayor, Ratko Stevanović, who thanked the guests for their stay in this interesting city and invited them to come again.
Ambassadors and guests were amazed at what they saw.
"This was a very interesting tour through the historical and cultural attractions of Jagodina, this beautiful city. We had the opportunity to see exceptional presentations in museums, and we know that Jagodina has exceptional tourist potential", said H.E. Fatah Mahraz, ambassador of Algeria.
The Ambassador of Kongo expressed his gratitude to the organizers. He thanked all for the excellent reception. "Everything we saw was beautiful, and I'm glad I had the chance to visit the museums," said Mr. Joseph Kalala Mulamba.
Mrs. Daniel Vivacqua, spouse of the Brazilian ambassador to Serbia, H.E. José Mauro Couto, said that this was the second time she visited Jagodina. "Your museum of naive and marginal art is a real treasure. In Brazil, too, we have a tradition of naive art. Art is very important for education, and Serbia is a country I have come to love and feel at home".