Luxurious art in everyday life
Following the example of their European counterparts, Hungarian avant-garde artists believed that industrial development would destroy of all that is beautiful, and that art, relying heavily on folk architecture, should be introduced into everyday life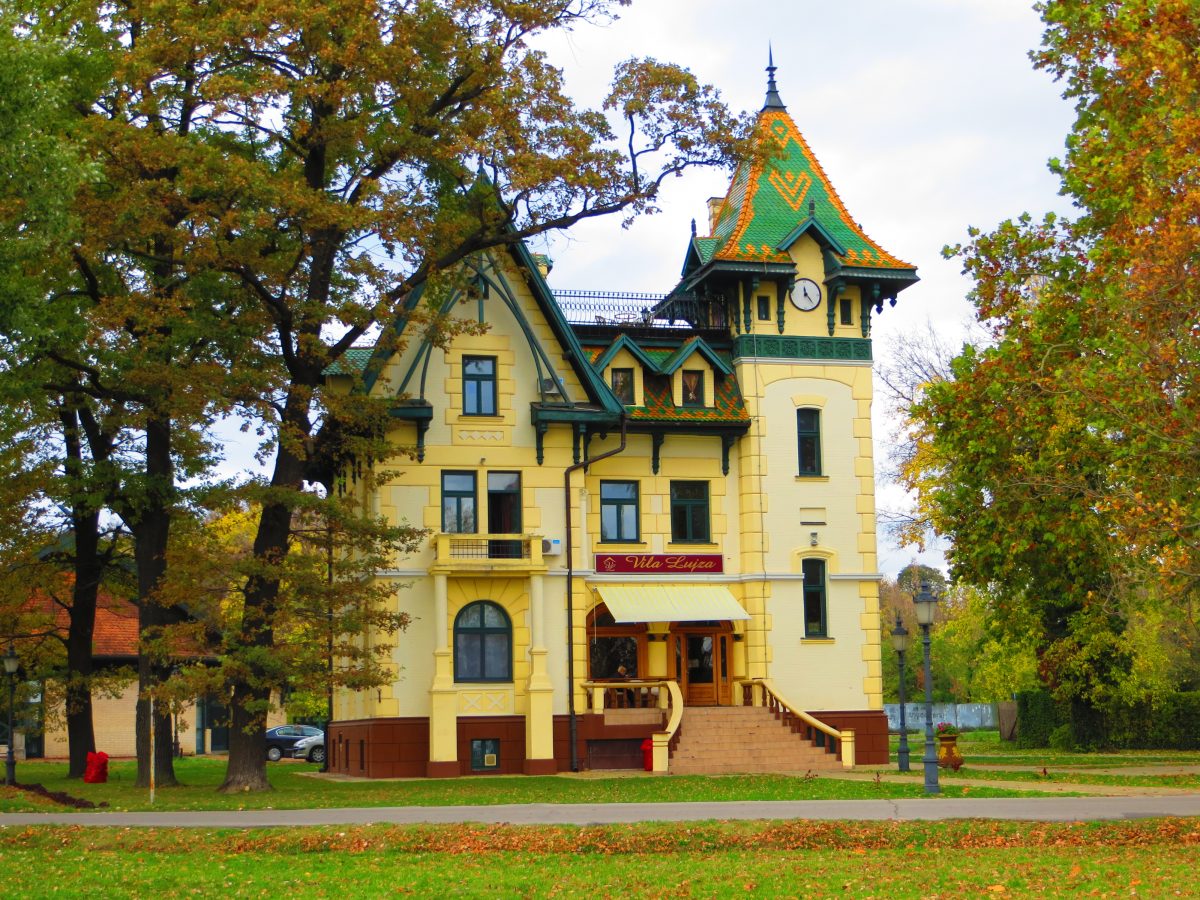 At the turn of the 19th and 20th centuries, the commotion in European art, science and life, in general, reached Subotica via Budapest, with both towns belonging to the same country at that time. The changes that came from Europe slowly crept into the architecture of Subotica. One segment turned to the European centres of Munich, Vienna, Paris and London, and the other, more dominant, to the national, Hungarian variant of Art Nouveau. Although the European version was more dominant, the Hungarian one is heavily featured in Subotica, which resulted in Subotica dubbed 'the Art Nouveau town". Beautiful buildings designed in this style can also be found in Novi Sad, Senta, Sremska Mitrovica, Zrenjanin…
Town Hall, Subotica
Unlike many European cities, downtown Subotica is not dominated by a cathedral or church, but the Town Hall. With its location, dimensions and ornate architecture of the Hungarian variant of Art Nouveau, the Town Hall has become a well-known landmark, a symbol of Subotica. The decorativeness of Art Nouveau here is enriched with a romantic note of Hungarian folklore through patterns of stylized flowers and floral decorations made of ceramics and wrought iron. Carved wood, brass fittings, lamps and ceramic eosin tiles enhance the building's artistic value and luxury.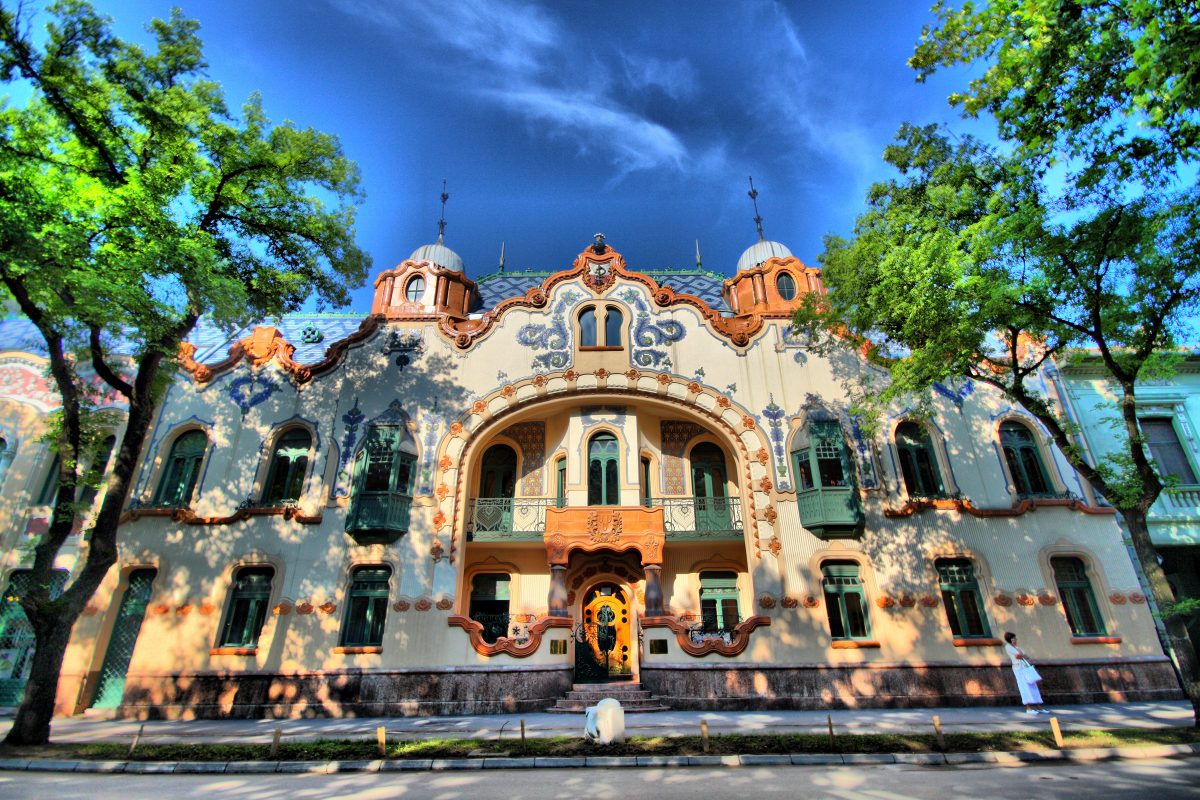 Raichl Palace, Subotica
Architect Ferenc Raichl chose one of the most beautiful locations in Subotica as his future home and office. The monumental entrance to the palace is indented as part of the facade that features a stylized heart. The wrought iron gate is also heart-shaped, as is the decoration on the balcony railing. Raichl built his home in 1904 in the Hungarian version of the Art Nouveau, inspired by the folk art of Erdelj. Today, the Palace is home to the Gallery of Modern Art.
Synagogue, Subotica
The Jewish community in Subotica utilized one of the winning projects of the Szeged synagogue design competition and used it to make one of the "most beautiful synagogues in this part of Europe". The synagogue was built in 1902. It was designed by Marcel Komor and Deže Jakab. In addition to its artistic and aesthetic value, it is exceptional because this is the only synagogue in Europe that is designed in the Hungarian variant of Art Nouveau with its typical floral decorations. The tiles used here were made by the Zsolnay ceramic factory from Pécs. The synagogue can take up to 1,600 people – 850 men on the ground floor and 550 women in the gallery.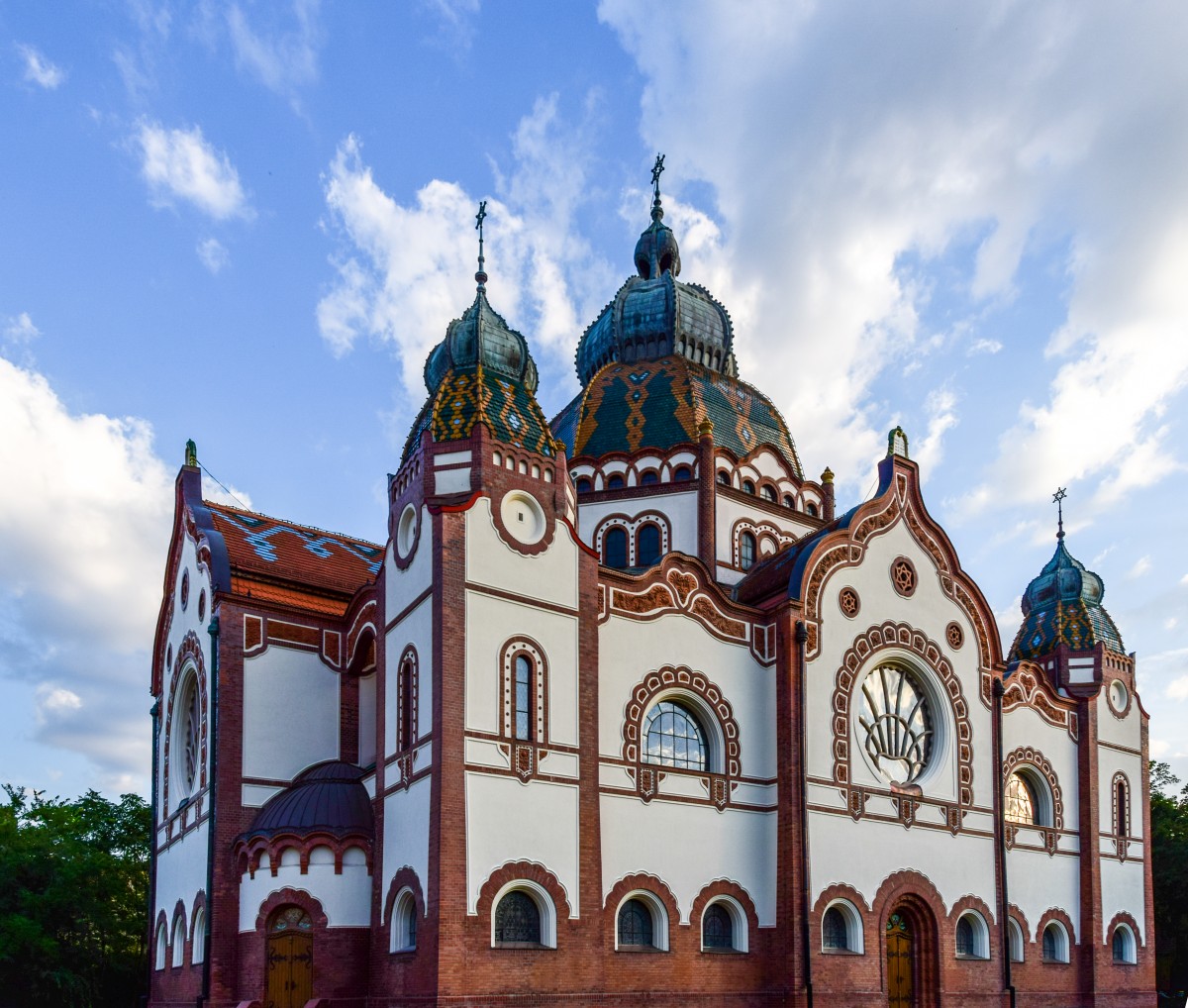 Palić
Two large blue pottery vases, featuring the image of the Water God, which stand in front of two hotels in Veliki Park (The Big Park), arrived in Subotica in 1910 as a gift from the owner of the Zsolnay ceramic factory from Pécs. Palić is brimming with Art Nouveau buildings. It also features the popular water tower, which seems to defy gravity with its unusual slenderness.