Don't miss the new hit performance M.I.R.A. (founder of BITEF and Bitef theatre- Mira Tarilović) subtitled in English in Bitef theatre on 19th of May, at 20.00h, Bitef theatre, Skver Mire Trailović 1.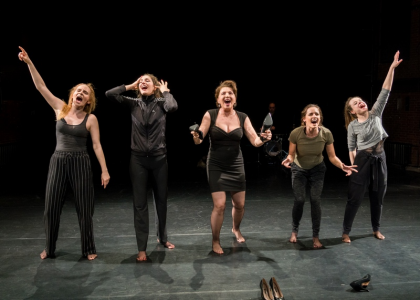 Direction: Andraš Urban
Dramaturgue: Vedrana Božinović
Music: Irena Popović Dragović
Costume: Marina Sremac
Actors: Mirjana Karanović, Suzana Lukić, Isidora Simijonović, Anđela Jovanović, Gorica Regodić
Musicians: Danilo Tirnanić i Ivan Mirković
Duration: 90′.
Performance have English subtitles!