This time around we have also asked the representatives of the authorities, diplomatic corps, international institutions, business associations, media and many others to express their views on the possible re-arrangement of power in the world, the European and regional political scene, the influences on Serbia's accession to the EU, economic development, investments in culture, and as an inevitable question this year, elections which are taking place in many countries, including Serbia. We talked to MAJO MIĆOVIĆ, President of the Swiss-Serbian Chamber of Commerce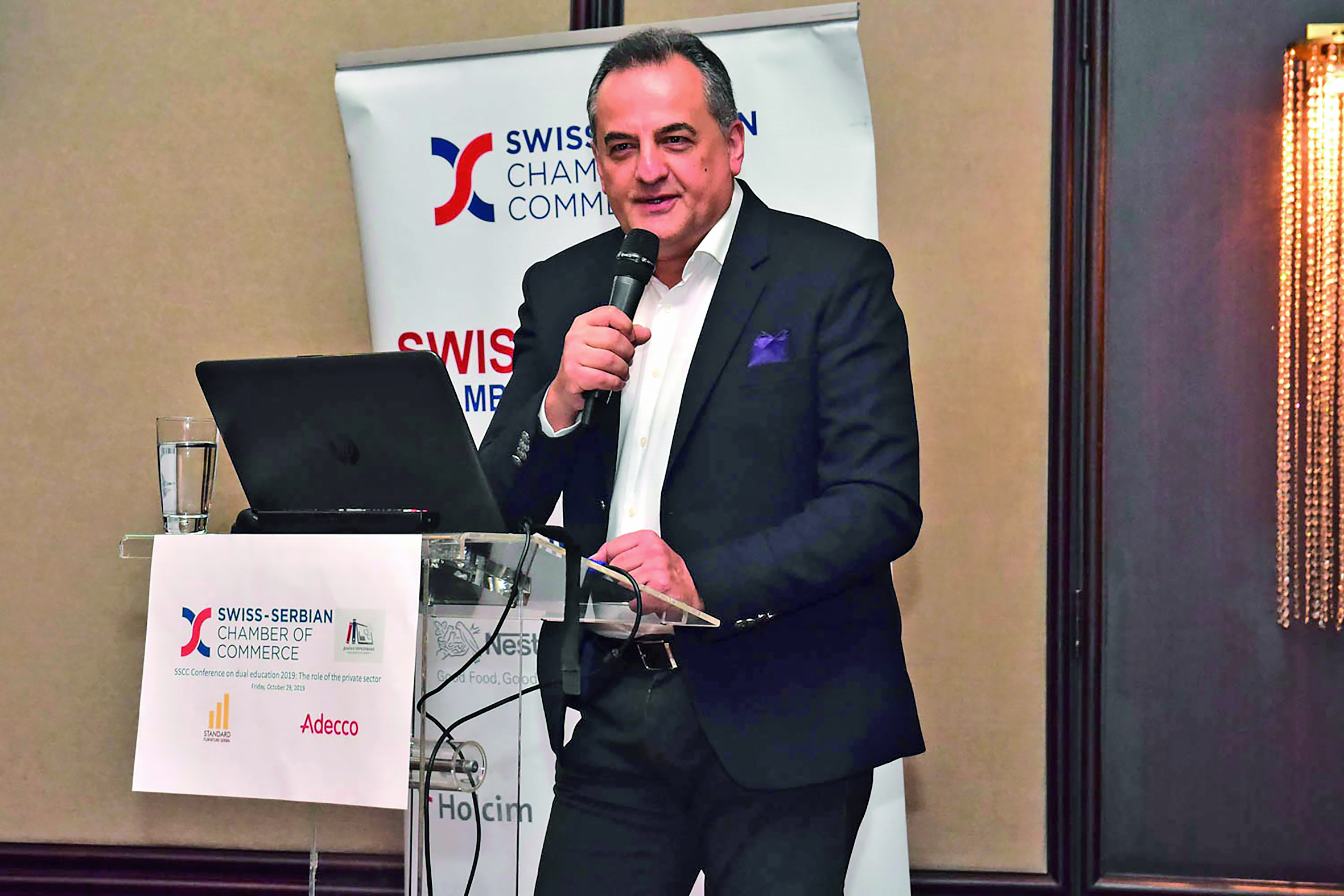 How important is it for companies gathered in business associations and chambers of commerce to work together to improve the business environment and what trends do you expect to see in 2020?
The Swiss-Serbian Chamber of Commerce strives to contribute to the further improvement of the local business environment, together with its member companies. With this in mind, the SSCC conducts the yearly ''Business Climate Survey'' to obtain information on members' perceptions of local economic conditions and regulations that affect businesses and identifying more ways in which the SSCC can assist. Furthermore, the cooperation between business associations is needed to achieve synergistic effects and avoid duplication of activities. The SSCC has recognized this need and invested a lot of effort in connecting with local business associations and organizing joint events over the last several years. Also, I firmly believe that cooperation is needed not only in the country but in the region as well, which is why the SSCC has conducted its first joint activities with colleagues from Bulgaria in 2019.
The year 2020 is an election year for most Western Balkan countries, including Serbia. How will this affect the development of the economy in the region?
2020 is a dynamic political year for the region, including Serbia. Elections represent rather important events and will undoubtedly have an impact on the entire region's economy. Serbia will, for sure, remain committed to joining the European Union and implementing structural reforms required for strong economic growth in the future. The governments in the region should continue to invest in the further deepening of the economic integration by removing obstacles to free movement of goods, services, people and capital. This is essential for the business community in the region as it allows facilitation of inter-business contacts and promotion of the Western Balkan region as one investment destination.