The financial sector is strong – capital adequacy and liquidity are at a high level, inflation is low, the dinar is stable
Being flexible and dynamic in business, monitoring changes in technologies and regulations, maintaining stability in risk management – are the key priorities for the development of API Bank. Also, API Bank works with foreigners, who can get the service in Serbian, English and Russian. We spoke with Marija Stepina, President of the Executive Board of API Bank, about the services they offer to clients and the impact of the pandemic on business.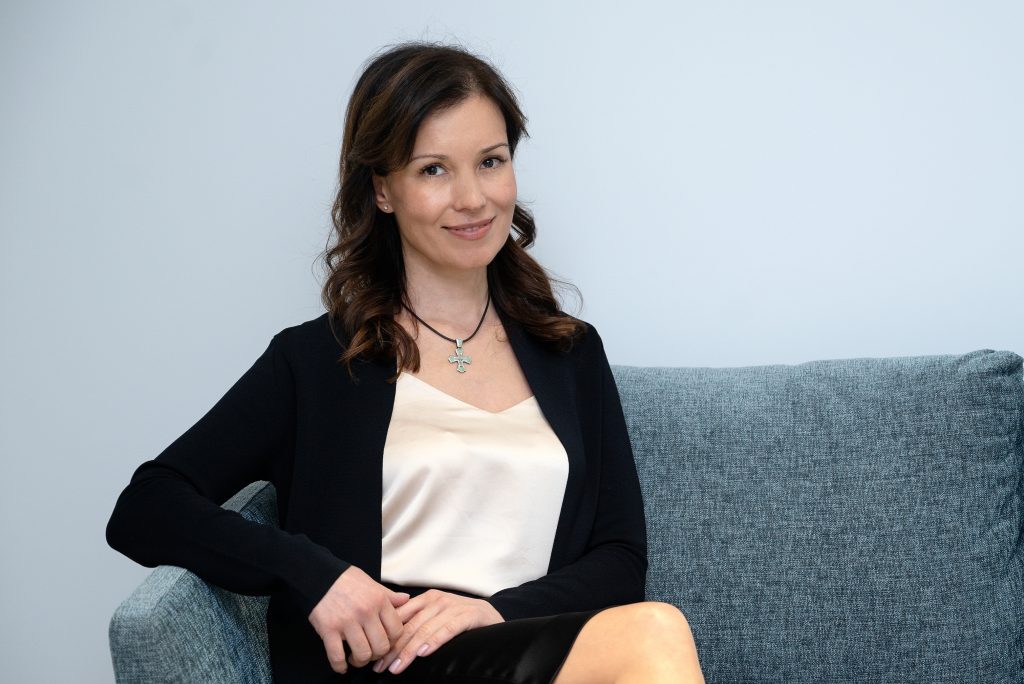 API Bank is the first bank in Serbia that offers housing loans to foreigners. Under what conditions can a foreigner take out a loan and what kind of possibilities do you offer them?
Yes, that's right. API Bank is the first in this niche. We are proud that the idea of having something very special on the Serbian market is successfully realized.
You know, nowadays it is very important to feel the needs of consumers and be the first to satisfy them.
So, now we evaluate the creditworthiness and reputation of a borrower based on documents issued abroad. We also accept wider sources of income than just salary, meaning that we accept income from rent of property, dividends received and remuneration based on non-employment contracts. It is important to mention that no residence permit is required from foreigners who want to buy real estate in Serbia and looking for the bank's support. At the same time, after the deal is completed, the existence of a mortgage does not create any obstacle to obtain a residence permit for the owner based on real estate ownership. This is important.
Regarding financial conditions, including interest rate, level of downpayment and tenor of the loan – we consider that they are marketable. Our webpage provides detailed information as well as illustrative examples and a calculator for client convenience. However, each case is individual. I can mention that minimum downpayment is 20%, interest rate varies from 4,5% to 6,5% + 6M Euribor.
---

"API Bank is the first bank in Serbia that offers housing loans to foreigners"

---
We target our potential audience as young families with or without children, who want to invest in their future and can work remotely from the biggest cities in Serbia; we also target seniors – retired people who want to enjoy a friendly environment, exceptional climate and amazing nature of Serbia. Other target customers include Serbs working abroad who wish to buy real estate in their homeland – Serbia.
You see now, that our primary goal is to cover a segment that never before could count on banks' support. And we feel our responsibility to continue this approach to our services in this manner – making possible what previously was not.
We are in close communication with leading real estate developers in Serbia and once the client contacts us and wishes to get information about available properties, it will be our pleasure to share contacts.
Keeping one's valuables safe is an important segment of security. What can your customers count on when it comes to API's safe deposit boxes? 
Keeping valuable things in safe boxes is just a good and right habit – a habit of people who are ready to pay a small amount for having peace of mind. Mental comfort which comes from knowing that things that are important to you are safe, safe all the time, allows you to live a happier life and focus on what's important. Unfortunately, things that never happened before do happen once in a while and that's why even drivers with great driving skills buy car insurance.
For the price of three cups of coffee, you can rent a safe box for the whole month! You can choose the size of the safe box and the duration of rent that's right for you.
Right now, we have a special offer which will last until the end of summer – it is not required to open a current account if a client needs only to rent a safe box. API Bank offers an individual approach to clients and believes that clients value our service level as really very high.
The bank significantly increased its capital in the second and third quarters of 2020, when the world was facing a pandemic. What are the bank's goals in 2021?
The capital increase brings growth potential to the bank. Utilizing additional capital invested by the shareholder, API Bank has made a significant increase in corporate loans portfolio and invested in re-shaping of the team and working environment. Our plan for 2021 is not just to 'survive' the pandemic, but to use new market opportunities so that we come out of it as a stronger and better-positioned bank. I see that Serbia is doing the same – namely, moving forward and becoming a stronger and more attractive place to invest than before the pandemic.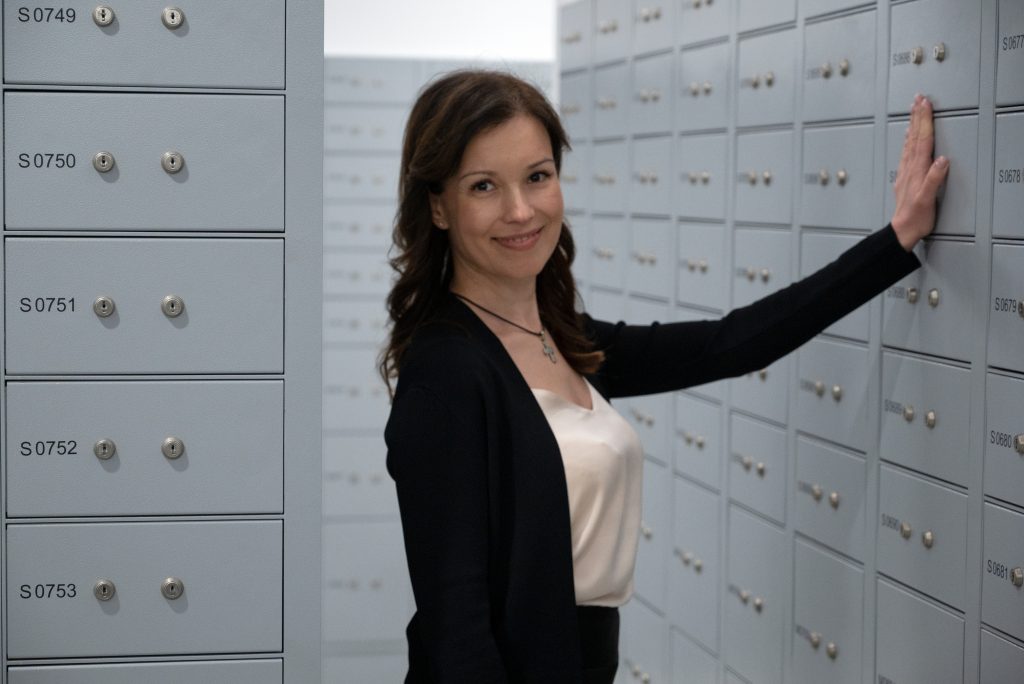 Has the crisis caused people to think more about savings now and what savings options does your bank offer? 
Saving is the best good habit, I would say even more important than storing values in safe boxes. And the culture of saving wasn't changed a lot last year. I feel that people in Serbia inherited this habit from their parents and grandparents probably. People approach saving with high responsibility – they analyse the market and banks before decision making, they know that the state guarantees all savings up to up to 50,000 euro to each depositor in a particular bank. To encourage clients to keep money with us, API Bank recently started campaigns for term deposits for 12, 24 and 36 months, meaning that interest rates for deposits placed during the campaign will be higher than standard. We have noticed that, even though people in Serbia prefer to save in euros, there is a developing trend towards saving in dinars. The primary reasons for this are stable domestic currency and more attractive interest rates for savings in dinars.
What do you think of the current financial market in Serbia? Will the banks offer another moratorium on repayment of corporate and retail loans?
As always, financial markets are those which react first to any crises. Through banks, government stabilizes the economy. Moratoriums, state guarantee schemes – all these instruments provide sound support for the economy- companies and citizens. So, basically, banks do not initiate moratoriums, they realize the respective decisions of the regulator- the National Bank of Serbia. What banks are doing is monitoring each borrower and in the case of triggering of certain risk indicators, developing risk mitigation solutions on a case-by-case basis. I do not remember the situation when a client, being a debtor and having some difficulties with debt repayment came to API Bank and we were not able to reach an agreement.
What challenges await the banking market and the bank you helm this year, in the context of the ongoing crisis?
First of all, I see that the creditworthiness of private individuals and small businesses will continue to deteriorate due to the consequences of lockdowns. Therefore, moratoriums and other supportive measures from the government will probably continue in 2021.
---

"For the price of three cups of coffee, you can rent a safe box for the whole month"

---
I also expect that banks will have a higher need for liquidity and will fight for depositors.
Of course, banks will invest in technologies and use this "slow period" for a different kind of internal processes optimization.
However, I'm very optimistic about the banking sector in the next 3-4 years mainly because of a reasonable expectation that, as a result of efforts of the Serbian government and the National bank Serbia will obtain an investment grade. So far, Serbia has been overcoming the crisis successfully, the financial sector is stable – capital adequacy and liquidity are at a high level, inflation is low, the dinar is stable and so-called dinarization is increasing in the banking sector. This means that international investors' interest in Serbia will continue to increase and propel the development of the financial sector. API Bank needs to be prepared to realize all possible chances to become a serious niche player. To achieve this, our team is focused on raising of service level to our clients. We believe that the best way to promote our services on the market is when our existing clients share their experiences with API Bank with others because, in the end, everything is simpler with API Bank.