We are very pleased to have been witnessing a positive trend in the volume of trade between Belgium and Serbia for several years now. Last year, the total value of exports and imports amounted to about 600 million euro. 
Belgian companies that have decided to invest in Serbia are active in various sectors such as the food, metal and IT industry and they are also quite active in the segment of renewable energy sources, construction and chemical industry. Economic relations between the two countries are developing steadily but there is still room for improvement.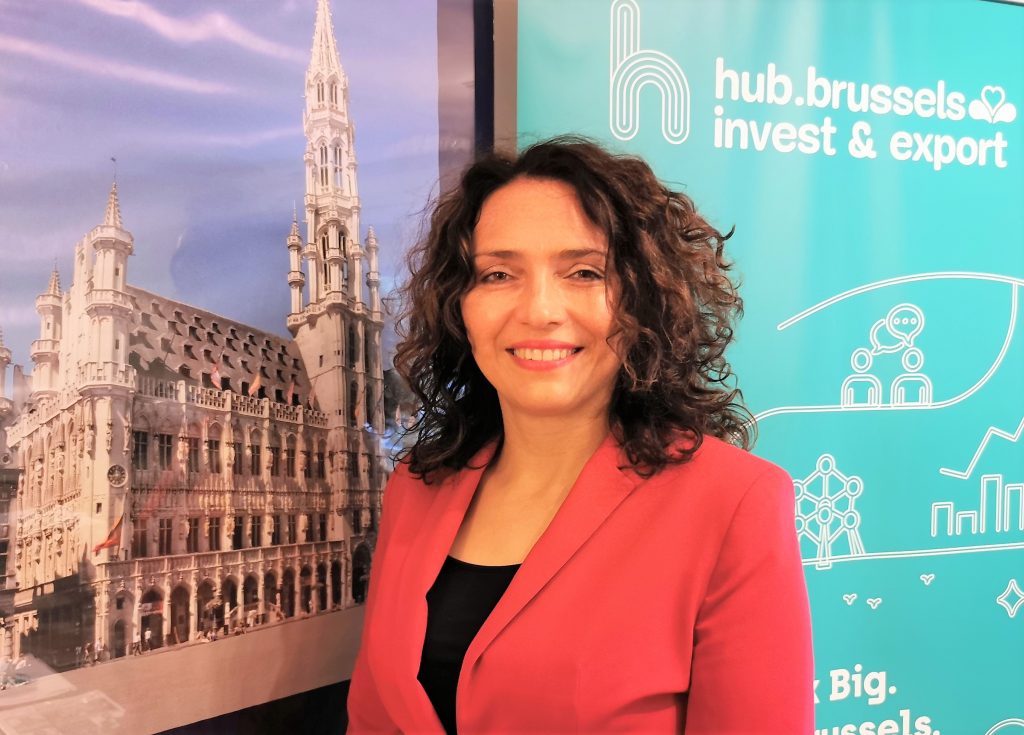 Economic relations between Belgium and Serbia are good and they are constantly progressing. What do you think of Belgian investments in Serbia?
Many Belgian companies are present in Serbia through their long-standing local partners, who represent an important link in connecting the two business communities. Positive experiences of existing investors are crucial for attracting new investments. It is always good news when Belgian companies, that have already invested in Serbia, inform us that they are planning to broaden their activities here.
It is very important that potential investors can count on a properly regulated, stable and predictable business environment. These are crucial conditions for making strategic decisions such as investing in a country. Belgian companies in Serbia are generally satisfied with the business environment, and although Serbia has a lot to offer, the country still needs to work on improving the rule of law, as well as raising the efficiency of the legal system and public institutions.
Is there room for improving economic cooperation and what is an opportunity for progress?
Economic relations between Belgium and Serbia are continuously progressing, but there is always room for further advancement. The European Commission has recently presented the Economic and Investment Plan for the Western Balkans, to accelerate the long-term economic recovery of the region, support the green and digital transition, connect the countries of the region and help them on their path to the EU membership. Despite its size, Belgium is a leader in many industries, and there are indeed many areas in which it is possible to improve or develop this cooperation. Environmental protection, water treatment, waste management and renewable energy sources are certainly some of the areas in which Serbia needs a lot of support. Also, areas such as IT, construction, smart city solutions, food industry and innovation in various sectors, provide an excellent basis for further cooperation, as well as for the transfer of technology and know-how between the two countries.
Both countries have introduced measures to combat the COVID-19-induced crisis. What kind of effect are they going to have on companies, including Belgian companies in Serbia, and the trade between the two countries?
The COVID-19 pandemic has caused an unprecedented global crisis, affecting human health but also the international economy. Various lockdown measures around the world have almost stopped economic activity in some sectors, and in other sectors, they have extremely disrupted it. Although both countries have supported their economies through various mechanisms and aid packages, the consequences will certainly be felt. This is stated in the reports and forecasts of various institutions such as the WB, EBRD or IMF. The global projection says that the global economy will decline by around 4 per cent this year. The projected decline of the EU economy is over 8 per cent, while the decline in the Western Balkan region is expected to be around 4.8 per cent, which is 1.7 per cent lower than a preliminary assessment in April. We assume that COVID-19 will have consequences on the volume of the trade between our two countries but hopefully not for long. Our office represents three Belgian regional agencies specializing in export promotion: hub.brussels https://hub.brussels/en/, AWEX https://www.awex-export.be/, and Flanders Investment and Trade https://www.flandersinvestmentandtrade.com/.
---

"Serbian raspberries are certainly popular among Belgian consumers, because Serbia mostly exports food to Belgium, or more precisely agricultural products"

---
We are trying to maintain and deepen the ties between the Belgian and Serbian business communities in these special times as well. Thus, we have recently organized quite successful virtual meetings between Belgian companies and their potential Serbian partners, as well as a very interesting webinar on the environmental sector in Serbia and the opportunities that open up in this area for Belgian companies. Simply, life must go on and the economy and international trade must function.
How can Serbian companies become more visible in the Belgian market?
Serbian exports to Belgium have been growing year-on-year, but there is certainly still a lot of room for improving cooperation. The Belgian market is demanding and the competition is very strong, but I am sure that Serbian companies have a lot to offer. Serbian raspberries are certainly popular among Belgian consumers, because Serbia mostly exports food to Belgium, or more precisely agricultural products. However, companies from many other areas, such as the furniture or machine-building industry, have also found their way to Belgian customers. Their experiences are valuable for those companies that would like to research the Belgian market. The programme devised by our agency hub.brussels – Why Brussels ( http://why.brussels/try-brussels-for-free ) is also very interesting, as it offers foreign companies the opportunity to test Brussels as their business location for three months. By obtaining the right to the so-called "Welcome Pack", they also get access to office space, as well as a wide range of free services.
What challenges do you expect to experience by the year-end given the ongoing crisis?
The COVID-19 pandemic has caused a global shock to the world economy. There was a simultaneous disruption of both supply and demand, considering how international economic flows are intertwined. It is difficult to predict what other challenges await us. All economies have been hit, and although the situation varies from country to country, the result will depend a lot on what the pandemic will cause in the last quarter of this year. However, we have all been gaining pandemic-related experience for months, so now we know better how to behave and what the effects of various economic measures and business decisions are. Business people are trying to adapt to the new circumstances as much as possible, as well as to think in the framework of the "new normal" and achieve as much as possible at this moment.