Good cooperation is present at every step and in every sector, but there are still areas where we can boost each other and progress together.
"In the past 18 months, we have witnessed business successes in higher value-added sectors on a global scale. Our IT companies have achieved great success and are breaking into new markets. The demand for the workforce is so great in this sector that we have no problems with preserving jobs, but the problem is how to create and provide enough new workforce, which is a prerequisite for further growth and development of IT companies."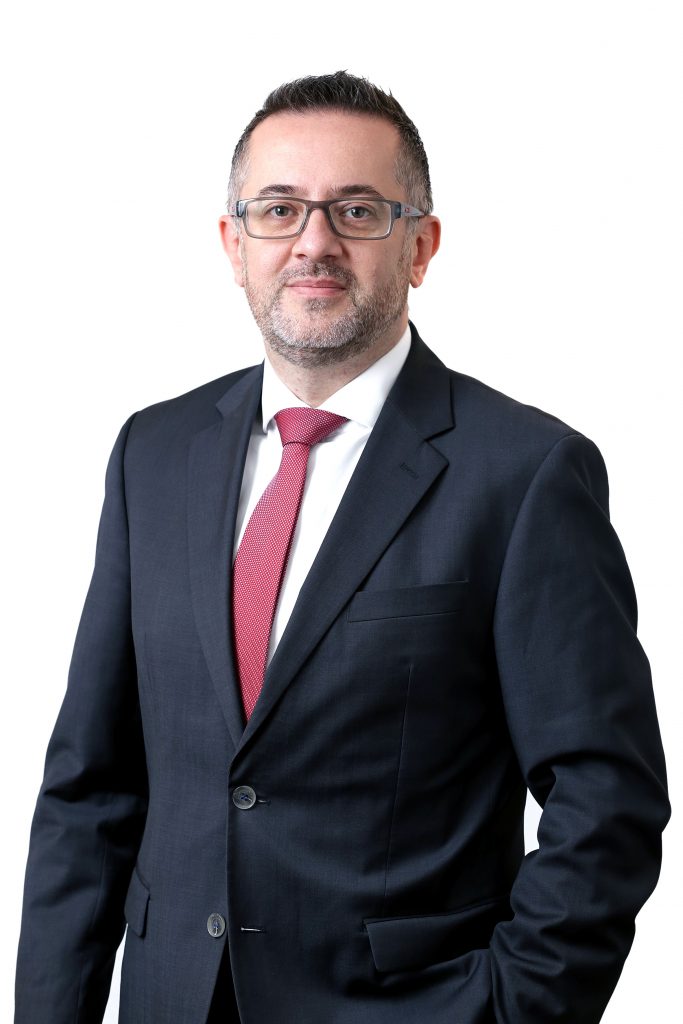 The COVID-19-induced crisis has hit every single country. How is the Croatian economy coping with the consequences of this crisis?
We can say that, despite the pandemic, the Croatian economy is doing well, better than expected, considering the first much more pessimistic projections. A large proportion of the companies had limited operations, especially in the tourism, food and beverage services sector, the event industry and transport. However, compared to most other countries in Europe, we had a less strict lockdown, so it was still easier to do business in Croatia than elsewhere. This approach also enabled a faster return to normal business operations.
Companies have also adapted by implementing new ways of work organization, i.e. those companies that were able to facilitate remote work. Great progress has been made in the digitalization of business. This was already a necessity even before the coronavirus, but the pandemic has accelerated the process.
We can conclude that, for now, we are coping well with the consequences of the crisis, thanks to joint activities of institutions and systems and the strength of our companies. The system from the National Recovery and Resilience Plan, the 2021-2027 budget framework and the EU funds that will be available to us in that period are crucial for the economy to get back on its feet and be even stronger than before.
Is the economic recovery moving at the expected pace, given that the tourism sector has achieved very good results compared to last year?
The pace of recovery is certainly satisfactory, and even better than announced and expected, especially in the context of the tourist season. A good balance between the lockdown and the liberalization of measures, along with the smart and targeted promotion of Croatia as a safe tourist destination, have yielded outstanding results. Our tourism companies have done a great job.
However, we are still chasing the best past results when it comes to tourism, so we cannot expect the latest tourist results to match those from the best years of tourism and return to the pre-pandemic level. We are trying to control the damage so that the decline is as small as possible, compared to the best periods. Tourism has an important overall share in our economy, but we must now pay more attention to sectors that have proven resilient even during the crisis, which have excellent business results and a steady increase in the number of employees.
---

"Serbia has competitive workforce costs and resources that can easily boost and expand the production or development capacity of companies"

---
I would like to mention another very important piece of data and that is the growth of export of goods, which in the first eight months of this year, went up by 25.5% compared to the same period last year. Imports grew more slowly, at only 19.8%. This figure is all the more significant when we know that export of goods in 2020 fell by only 0.7%, while imports declined by about 17%. This just validates the robustness of our export-oriented industry.
Of course, we need to work on the recovery, resilience and strength of tourism on the one hand, but we also need to make sure that higher value-added industries and exporters make up the bulk of our GDP. This combination will ensure that we have much stronger and economically sustainable economic growth.
The trade between Croatia and Serbia is growing year on year. How can we further improve economic cooperation?
Good cooperation is present at every step and in every sector, but there are still areas where we can boost each other and progress together. Our cooperation should not only be based on trade.
In a global context, both of our markets are small and often we cannot cope on our own with global competition in foreign markets. Therefore, I am also in favour of business partnerships and the pooling of common resources, especially human resources that are extremely valuable today in the developed sectors, where joint market presence is possible. Our companies do not have to only trade with each other, but can also become real business partners.
---

"The biggest future challenges are not local, but rather global – these are global inflation and challenges in supply chains, logistics and distribution"

---
I see opportunities in the EU integration process. Our experience, cross-border cooperation and cross-border projects are an impetus for the development of joint business infrastructure or implementation of commercial projects.
The leaders of the Croatian and Serbian chambers of commerce have been continuously highlighting the good cooperation between the two. What are current relations between the two respective chambers like and to what extent are the driving force behind economic cooperation between our countries?
The Croatian Chamber of Economy and the Chamber of Commerce and Industry of Serbia have traditionally had excellent relations. We were the first to stimulate economic cooperation long before we, as societies, were ready to open up in the political realm. So far, we have been the forerunners of new positive relations. We will continue to be the driving force and encourage stronger cooperation between our economies and companies in the same way.
Furthermore, and besides our basic job of helping our companies, we also work on the exchange of best practices, as we are continuously learning from each other how as chambers to be even better at doing our job.
The Croatian Business Club marks the 15th anniversary of its inception in Serbia, while Croatia is one of the largest investors in Serbia. What do you think are the advantages of investing in Serbia?
The biggest advantage for Croatian companies is proximity and good knowledge of language and culture, as well as tradition and good business cooperation. For these reasons, it is easy to enter the market and achieve recognition and trust.
In terms of investments, proximity also facilitates ease of market entry, management and achieving the desired efficiency. Serbia has competitive workforce costs and resources that can easily boost and expand the production or development capacity of companies. Also, the similarity between our companies and the regulatory framework create an environment where our companies can easily find their way around and can start a business very quickly and efficiently.
On the other hand, there are very few Serbian investments in Croatia. How to create a more favourable economic environment that will facilitate more Serbian investments in Croatia?
I think that a template for this process can be seen in the example of Croatia and Slovenia, whereby Croatia became an investor in Slovenia only when stronger growth was achieved which, in turn, led to our companies developing sufficiently for such an appearance on the Slovenian market. In the case you mentioned, we are faced with the practice where, as a rule, investments flow from those centres that have a higher degree of development to locations with a lower degree of development, for the sake of cost efficiency and efficiently achieving a higher degree of competitiveness. So, today we have a similar situation like that from 15 years ago when Austria, Italy and even Slovenia made investments in Croatia, while Croatia did not invest much in those countries. This is a natural process that will level off in the foreseeable future. I think that is the only reason (why there aren't more Serbian investments in Croatia) and that is has nothing to do with operational or political obstacles.
---
Challenges in 2022
What do you think will be the biggest challenges for the Croatian and regional economy next year?
The biggest future challenges are not local, but rather global – these are global inflation and challenges in supply chains, logistics and distribution. Global economic measures implemented after the last crisis, which resulted in large amounts of available money and low cost of money, combined with huge budget costs at the global level spent on fighting against the pandemic, have led to a situation where there is a threat of inflation that could be higher than the desired one and the one that facilitates healthy economic growth.
I am confident that, as a society and economy, we will be able to deal with this, but in order to be effective, we must monitor and predict possible scenarios in the coming years so that we can react on time and adjust our systems to withstand possible shocks and changes. As small economies, which should be more flexible and faster in their reactions, we must look for spaces where we will make gains and progress that we would not be able to do in standard business and activities.