Challenges in our work are a daily routine and require a willingness to make quick decisions and maintain flexibility so that we can function in changing conditions, which has helped us to adapt to new working conditions after the outbreak of a pandemic.
We interviewed Violeta Jovanović, the executive director and the first-ever employee of NALED, which was founded 15 years ago, about the organization's significant jubilee and the activities they carry out towards creating the best possible economic and business environment for all companies. "As we are celebrating our 15th anniversary, we would like to highlight that today we have 300 members and almost 100 employees, and are an ineludible interlocutor in key reform processes and a leader of dialogue between all segments of society. It is a great privilege to head such a team that does not look at their society passively and discouragedly, wondering why it is like that. We see Serbia as it could be and we work tirelessly to make it so," says Ms Jovanović.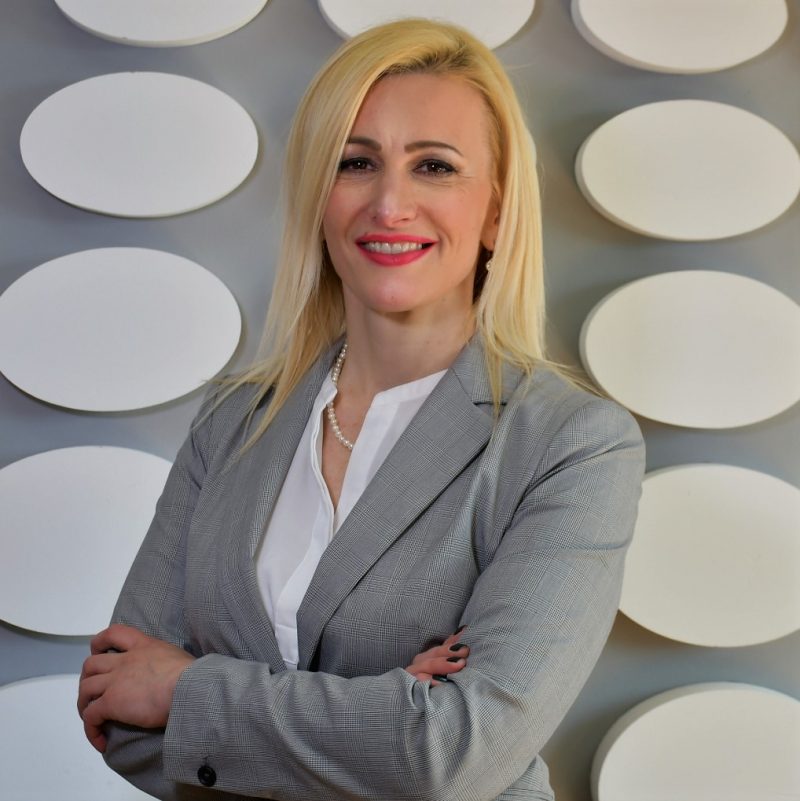 This year, NALED marks its 15th anniversary. How important is this jubilee for you as a director, but also for the organization itself?
We started as a small organization with only 17 members, and with a lot of effort and perseverance, we grew into the most influential private-public association. In the jubilee year, we will soon have 200 realized projects aimed at creating better conditions for doing business, which helped the economic development of Serbia with more than 25 million euros. Nearly 700,000 issued electronic building permits, 1.2 million submitted applications for cadastre registration via e-Šalter service, a more transparent taxation model for 120,000 business owners who pay flat-rate tax, 1,200 registered national and 100 local non-tax levies, and over 600 installed recycling containers to be used by 2.5 million citizens, are just some of the development and reform achievements initiated by NALED or directly supported by NALED. Since NALED's inception, we have been guided by a different vision of Serbia, as a better place to live and work, and which will be recognized outside the borders of our country as a hotbed of smart solutions and successful reforms.
You have been working tirelessly on improving the business environment and contributing to the adoption of various laws and implementation of reforms. Which year/period was the most challenging for NALED?
Inherent in NALED, we responded to the current social challenge decisively and promptly. Already in the first days of the state of emergency, we established the COVID-19 digital platform to help citizens and businesses cope with the challenges caused by the first onset of the crisis. In those days, our team worked diligently to identify problems and solutions, provide legal assistance, inform the public, as well as collect donations for the most vulnerable communities and health care facilities. Furthermore, we devised a set of 10 priority measures to support the preservation of economic activity and jobs, and then dozens of sectoral recommendations for sectors such as health care, agriculture, construction industry and transport. Our efforts have borne fruit over time and we are pleased that we have managed to support businesses to operate more easily when movement was limited, but also to show solidarity and collect financial assistance for those who need it the most.
What would you say are the basic strengths and advantages of an organization like NALED?
NALED's strength lies in the unique structure of the organization which gathers representatives of all three segments of society – business people, mayors and experts – who through the exchange of arguments come to agreed solutions that further, the business environment and are in the best interest of the public and society as a whole.
---

"NALED's strength lies in the unique structure of the organization which gathers representatives of all three segments of society – business people, mayors and experts"

---
NALED's uniqueness is reflected in its comprehensive approach to advocating for reforms – from problem definition and conducting research and analysis to collecting data and argumentation, through consultation with all stakeholders, drafting and advocating reforms, preparing regulations and digital solutions, training and supporting institutions in implementation, monitoring the implementation and informing the public. You cooperate with numerous governmental and non-governmental organizations, institutions and organizations.
How would you rate the cooperation with partners and how can it be improved?
NALED cooperates with the private and public sectors on a daily basis through its administrative and working bodies or thematic alliances that bring together numerous eminent representatives of local governments, the business sector and civil society organizations. In the last 15 years, NALED has formed 6 programme associations related to fair competition, e-government, health, food and agriculture, property and investments and the environment. Our newest body is the BFC Club, an association made of the most successful local governments in Serbia. Through dialogue inside the organization, members define strategic priorities and help formulate regulatory solutions that find their way to the Government of Serbia and our international partners through tireless public advocacy. NALED's has accomplished a very high percentage of its strategic goals which shows that we are successful in cooperating with the international community and decision-makers in the country, among which we strive to recognize leaders of change and provide support to consistently implement the solutions we propose. We see concrete space for progress in more efficient inter-ministerial coordination and greater determination of decision-makers to implement reforms which they are authorized to do and shorten procedures that are important to citizens, such as simplifying the procedure of buying and selling used vehicles, electronic referrals for medical examinations and systemic solutions, such as those relating to illegal construction and parafiscal levies, which have been waiting for more decisive reformists for decades.
What should be the priorities of all business factors in the coming period, given that the pandemic is slowly phasing out?
The new practices that we have introduced due to the pandemic will certainly be valid in the post-COVID period too, which will require that the entire economy, and especially small businesses, adapt to remote work and doing business online. In cooperation with the Serbian government and with the support of the British Embassy, NALED has already launched a project aimed at boosting the sustainability of small and micro enterprises, which includes training and teaching skills for e-invoicing and the use of new electronic services. During the project, a Digital Caravan will be held where we are going to visit 10 local governments and help small entrepreneurs in Serbia to register their business on Google Maps and Google My Business applications in order to increase their visibility and take full advantage of e-commerce.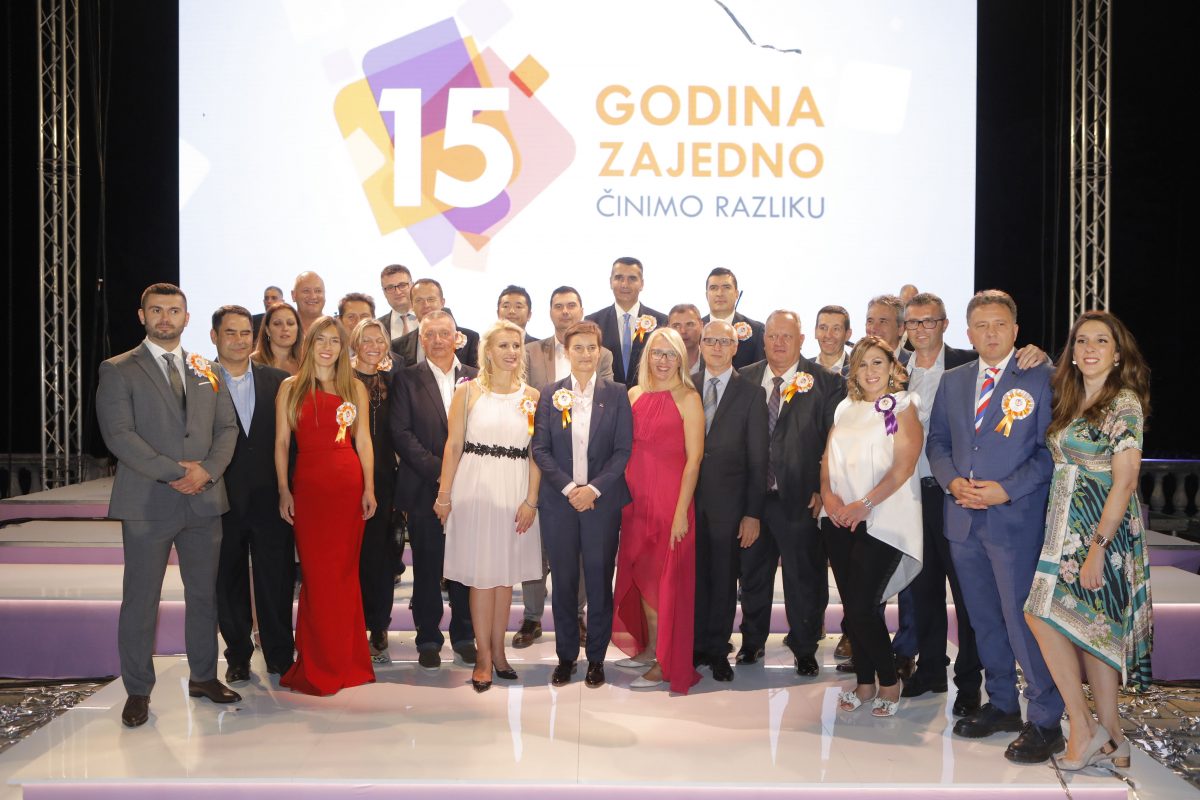 What challenges will the Serbian economy face in the coming period?
If we leave aside macro challenges such as the crisis in energy markets in Europe, what NALED members point out as an everyday challenge and opportunity in the period ahead are modernization and digitalization of business, which is becoming imperative, especially when it comes to small and medium-sized enterprises which are the backbone of the local economy. Online shopping, online payments, and the transition to the digital economy are some of the safest ways to overcome the crisis caused by the COVID-19 pandemic, especially in the long run.
You are the first-ever employee at NALED. Looking back, could you single out five of your biggest achievements?
There are many programme-related achievements that we are proud of, especially those very first ones such as the Gray Book that grew into the regulatory Bible of reform-oriented ministers, and the BFC Municipality tailored to the economy as a guide for visionary mayors who want to improve the work of their administration and create prerequisites for the growth of the local economy. Shorter procedures for being granted maternity leave, abolition of seals and employee cards, electronic registration of workers and digitalization of solutions for small business owners in the flat-rate tax system, are just some of the effects of our activities on reducing red tape which benefits are equally felt by both businesses and citizens. The building permit reform is certainly an unprecedented result because its success has opened the door to digital solutions in all segments of state administration. We are especially proud of the solutions that are ahead of their time, such as the application and software solution for the registration of seasonal agricultural workers, thanks to which 50,000 people are now documented agricultural workers in just three years of the solution's implementation.
---

"My greatest achievement is having a team of persistent, energetic and motivated people who, by acting in unison and agreement, can achieve everything they put their mind to"

---
In our activities, we strive to be a platform for the development of sectoral organizations, such as SPOS, MINS and the Association of Bidders, whom we help create a routine in dealing with state institutions and spread a culture of public-private dialogue in advocating reforms. As I have been supporting programmes for economic empowerment and equality of women in society for 20 years, I am especially proud of the support that NALED provides to the Ethno Network regarding the implementation of the 1,000 Women initiative in cooperation with the Coordination Body for Gender Equality and help women who make handicrafts to become socially and economically empowered, create a source of income for themselves and become self-employed.
As the first-ever NALED employee, my greatest achievement is having a team of persistent, energetic and motivated people who, by acting in unison and agreement, can achieve everything they put their mind to.