We are pleased to announce that Marko Lađušić's solo show XXCVIII MMXXII has opened at Drina Gallery. It brings together a selection of works created in the period between 2018 and 2022, still unknown to the Belgrade audience.
In the gallery space will be displayed brass sculptures from the latest production in addition to large, medium, and small format paintings on canvas and wood. The exhibition is curated by Nataša Radojević and it will be on display until August 31.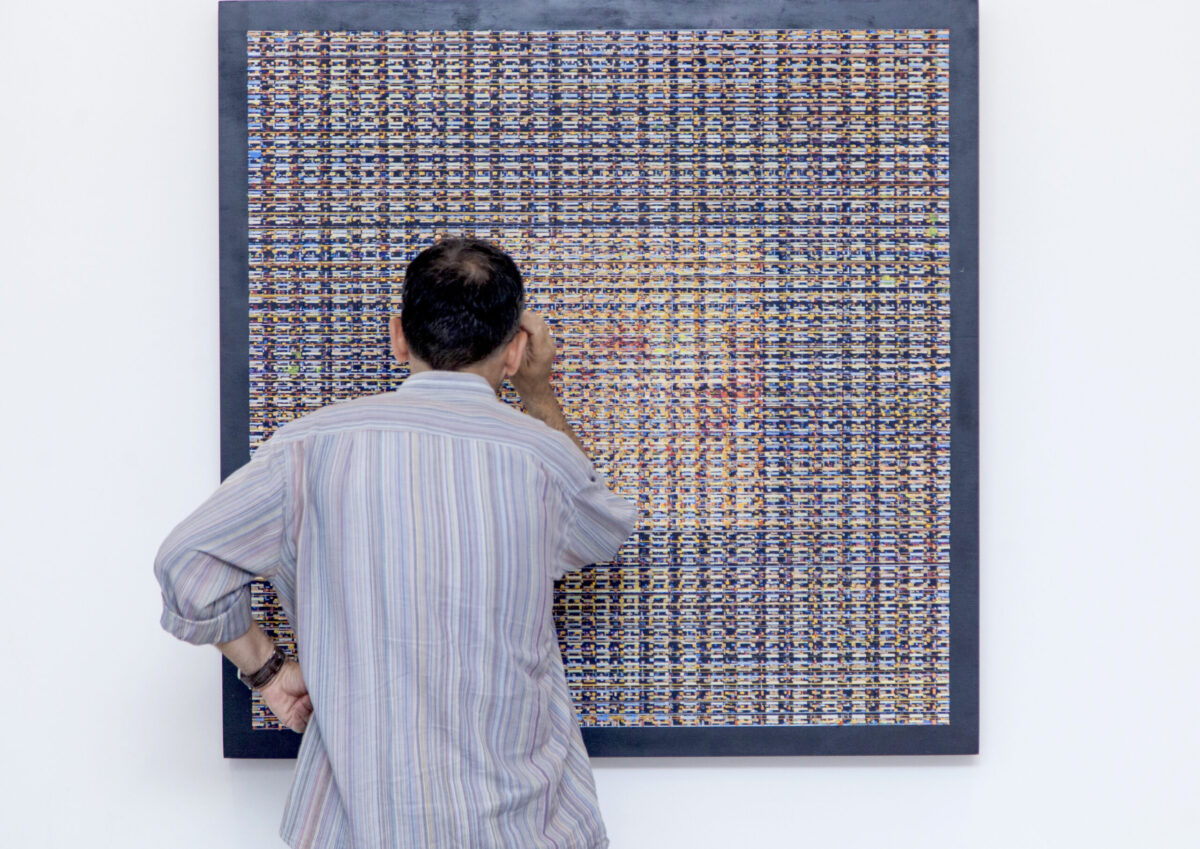 Lađušić draws inspiration from everyday's life and childhood while striving to present the desired imaginary reality. With a recognizable artistic insignia, he constructs distinctive landscapes completely barren of realistic bases, recognizable motifs, and exact proportions. By searching for the truth through creation, he approaches the image instinctively and elaborates it along the way by direct experimentation – in contrary to the established postulates. His three-dimensional images – "structures" are constantly playing with perception and understanding, thus inviting the viewer to participate in the construction and discovery of limitless layers and meanings behind the artwork.
He approaches the coloring freely by using the whole palette and emphasizing complementarity and contrast. He deepens the layers of the image by deliberately contrasting colors, which often gives the impression of embroidery or dizzying perspectives that draw the viewer into a particular segment. Through the stratification he expresses his sculptural education and affinities – he strives for exact three-dimensionality, which separates him from all established principles in an innovative way – his paintings do not seem three-dimensional, they are it. He states that the sculpture is alive, vector, and determined and that it exists "per se", at the moment the artist positions it into space – while the image is different – it's never entirely objective. With that in mind, Lađušić literally builds his structures, thus breaking down the boundaries between the two arts.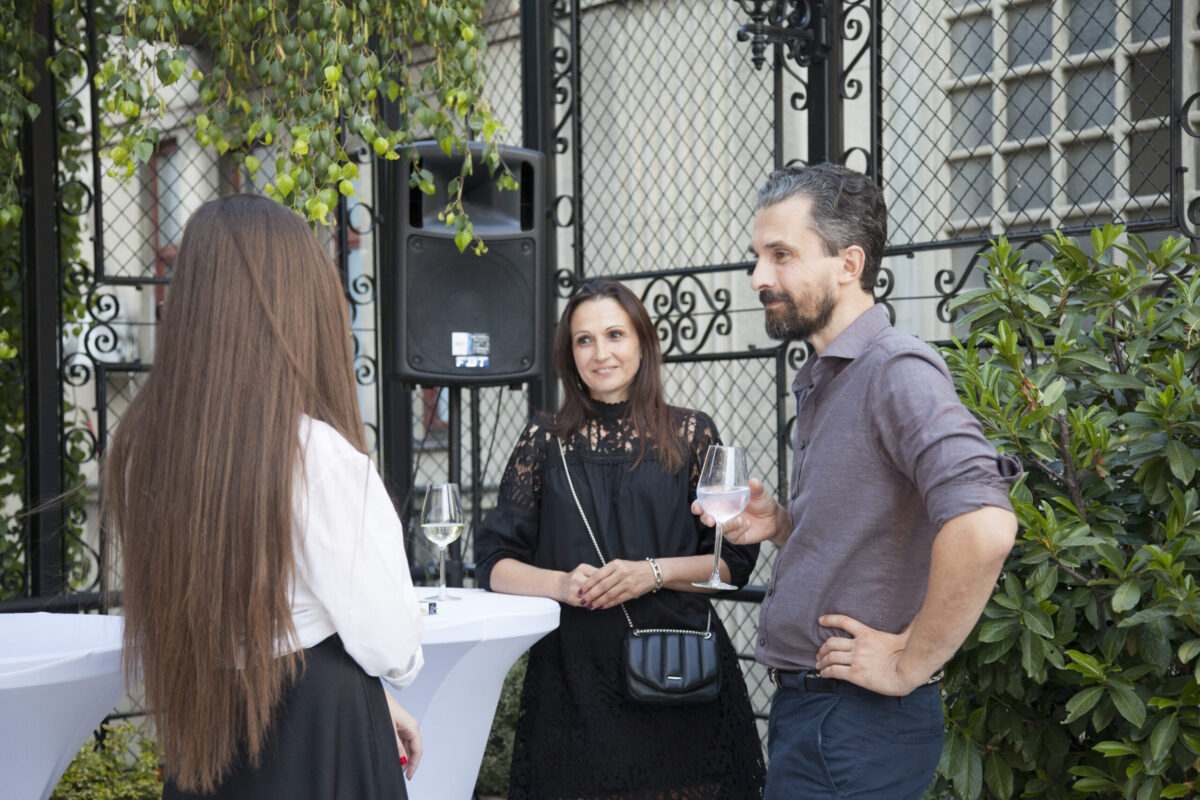 Marko Lađušić (1967) is a painter, sculptor, and multimedia performance artist. He works as a full professor at the Faculty of Applied Arts in Belgrade, where he lives, and he is a lecturer at the Faculty of Technical Sciences in Novi Sad as well. He has been a member of ULUS (Association of Fine Artists of Serbia) since 1995. Lađušić graduated in 1995 from the Faculty of Applied Arts at Belgrade University in the Department of Applied Sculpture. He presented his work in numerous solo exhibitions group exhibitions internationally and received various recognitions and awards for his work, which today is part of permanent exhibitions in public spaces, private and institutional collections. Marko's legacy is currently being created in his hometown.
Marko Lađušić takes part of the winning project that will represent Republic of Serbia at the 23rd International Exhibition Triennale di Milano Unknown. Unknowns. An Introduction to Mysteries. in 2022. Over 40 countries are participating in this prestigious exhibition. Our country will be represented by Ivan Mangov's team project Infinity of Structure. Besides Marko Lađušić, the team consists of Aleksandar Vac, Dorian Jovanović and Marko Todorović. The exhibition's implementer is the Museum of Applied Arts in Belgrade and it is supported by the Ministry of Culture and Information of the Republic of Serbia. Project commissioner is Biljana Jotić who was also selected as the curator together with Nataša Radojević.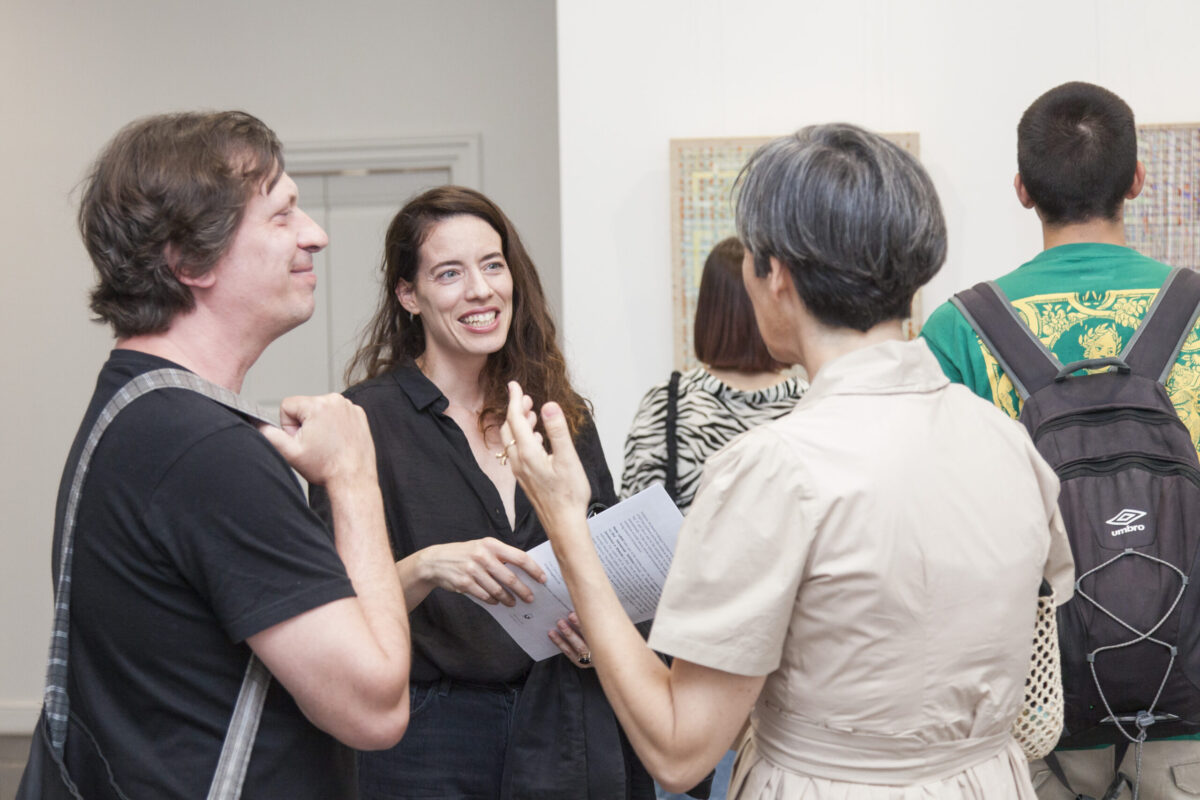 Special thanks: CMS, Red Bull, Pernod Ricard, Zornić's House, Confidustria Serbia, Express Global, Logic Art Space
On display until August 31, during working days from 4pm-6pm or by appointment via info@drinagallery.com