Contemporary urbanization and city development trends have not bypassed Belgrade as one of the most dynamic capital cities in Europe
---
The draft for early public inspection of the new General Spatial Plan of Belgrade foresees greater protection of public green areas and significant cultural and historical buildings. We spoke with the Chief Urban Planner for the City of Belgrade, Marko Stojčić, about long-term development plans for the capital and many other related issues.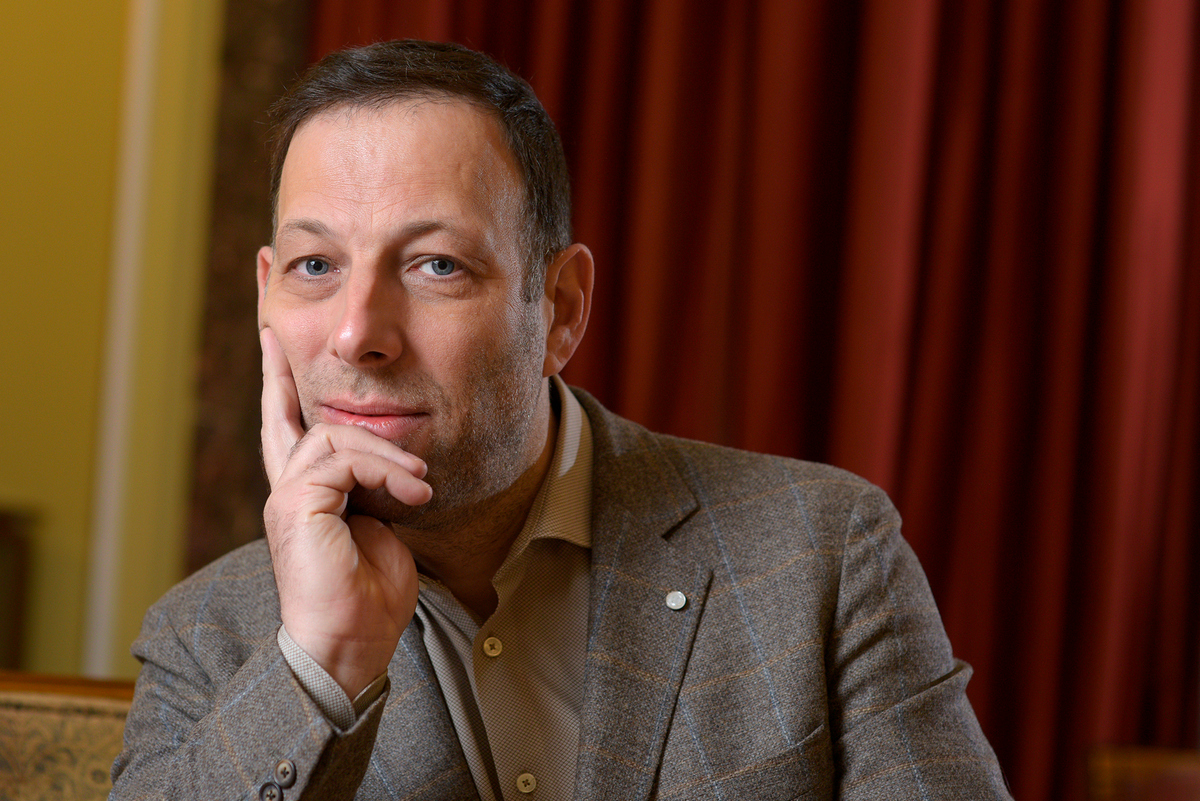 The new General Spatial Plan for Belgrade was recently presented. What is foreseen in this plan? Can you give us some highlights?
I would just like to correct you slightly – this is not a new plan, but only an elaboration made for early public inspection. More precisely, this means that, in the coming months, we will present the final proposal to the City of Belgrade regarding the general spatial plan. Although this plan contains the word 'spatial', it is still a strategic plan for the development of Belgrade in all areas. It contains our views and visions of what should happen over the next 20 years, and have an impact after these first 20 years.
It is difficult to single out the most interesting segments for the simple reason that the entire spatial plan is one unit consisting of at least 15 sub-units related to each individual area. What is your view of the education strategy? What is it that we, spatial planners, should do with the city and the state in terms of investments to influence education itself? These are the questions we want to provide answers to. Also, there is the question of how we see the development of health care infrastructure. Traffic is certainly one of the most important issues too. What are the traffic interventions that we will do in the coming period, which aim to completely reverse the situation in the city in terms of the number of cars, which must be curbed? Certainly, we can do this with the construction of the subway system and on the other hand, encourage all citizens of Belgrade to return to walking and cycling to become one of the most important means of transportation in the city.
We think that Belgrade should be transformed from a classic industrial city into a city with a dominant intellectual industry, and for that, we need a city of highly educated people who will create the largest part of the gross social product in the future.
Where will the new collective housing zones be located? Will the development of traffic routes and the subway follow these directions of the city's expansion?
The collective housing zones are already planned, as stipulated in detailed regulation plans. What we still need to do is to create these zones by implementing the aforementioned plans in the next few years.
The subway system has already predicted zones where new urbanization activities are expected. I will mention Makiško Polje as an example of this, where we have a slightly larger scale collective housing. These buildings are not going to be built by private real estate developers. Rather, the owners of land plots here can pick and choose which real estate developer should build on their land or become developers themselves.
---

We decided that Ada Huja will become a nature's oasis, something similar to Ada Ciganlija

---
Is there a plan to designate zones for individual housing where new buildings would be built that would also bring a new quality of life like, for instance, similar to American suburbs? It seems that such settlements are missing in modern city development.
Individual housing zones were one of the topics we dealt with, considering that in the last 30 years, these zones disappeared and were replaced by collective housing zones. We are aware that there is a need for two-floor residential buildings, which is one of the most comfortable types of housing that has survived the centuries. We expect the construction of these new zones of individual housing to take place in the municipality of Surčin, on the west side of the city, on the left bank of the Danube, in the north part of the city, in the parts of Voždovac that gravitate towards Avala and on the south side of the city. We can expect to see such urban developments there.
How much have the newly built neighbourhoods and buildings throughout the city contributed to changing lifestyles and quality of life? Have modern urban trends definitively intersected with the concept of dormitory-like housing blocks?
Newly built settlements are a legacy of the 21st century. For them to be commercial, that is, for every real estate developer who builds them to be profitable and for someone to want to buy a residential unit in such buildings, they have to have additional facilities needed for the population to exercise a high degree of autonomy. This refers to the fact that each of these settlements must have shops of various categories and often also health care facilities. They need to also have auxiliary objects for children's institutions. This is something that today's buyer is looking for. For someone who lives in the city of Belgrade, which is the capital of Serbia and a city that is rapidly developing, all these things are necessary, especially since the people of Belgrade are becoming increasingly demanding and need more additional facilities. This is not only a characteristic of Belgrade but also of all other cities worldwide. What may have influenced that was the arrival of foreign real estate developers ten years ago who first started such interventions in the area. Consequently, our developers accepted that model as sustainable in the long run. Of course, these are no longer dormitory-style buildings – they are much more comfortable for the residents who live in them.
So-called green construction is one of the more popular topics worldwide. What place do green areas have in the development of urban areas and will the growing need for people to stay in nature change living habits and maybe even the locations of new housing blocks? There have been some attempts to build residential blocks in rural areas in the direction of Avala and Kosmaj. Do you think this will become a new trend and do you have ready solutions to balance out such development?
Certainly, Belgrade citizens live in a very green city. It is something that we are used to and that we love. We also live in such a geographical area that has abundant greenery. However, Belgrade is a city of moderate residential density that does not allow green space to be developed in every single location, so our strategy was to declare the area a public green space wherever possible so that every resident of Belgrade can have a walk in a park and enjoy clean air and beautifully landscaped green areas.
---

The Institute for the Protection of Cultural Monuments is working fast and for the first time, will produce reports on all cultural and historical units in Belgrade

---
The fact is that we are constantly looking for areas around downtown to build larger green spots. An example of this is the change of strategy for Ada Huja, which was planned for urbanization decades ago. We decided that Ada Huja will become a nature's oasis, something similar to Ada Ciganlija, and we are now in the initial phase of implementing that. So, in the next few years, Ada Ciganlija will get its double called Ada Huja. In terms of individual residential buildings which are now quite interesting and which are being built in the direction of Kosmaj in the municipality of Sopot and the municipality of Voždovac, this is something that is becoming increasingly popular. People want to avoid the hustle and bustle of a big city. They want peace and nature, which is completely logical and in line with the basic needs of every human being. So, I expect that we will receive more and more requests for the construction of buildings that are located in the natural environment.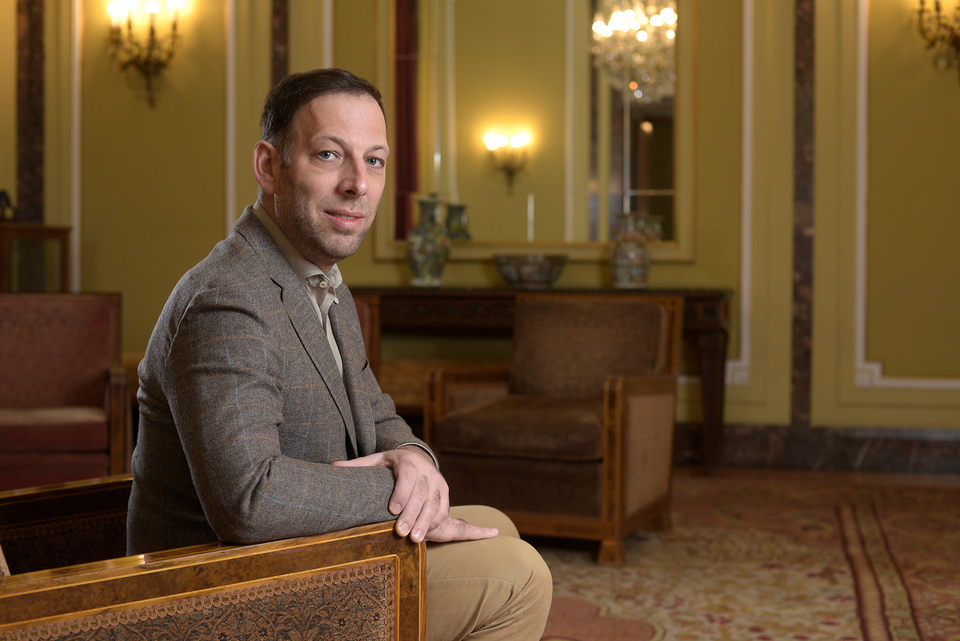 How does the city government protect public spaces and important buildings? Unfortunately, many old buildings have been demolished, many trees were cut down, and some public areas were devastated due to poor quality implementation. How do you plan to deal with these problems? Are there mechanisms and red lines in place to rectify these problems?
I have to disagree with your statement that a lot of old buildings were demolished and a lot of trees were cut down. If you are referring to old buildings, they are individual cases. Some were demolished because it was determined that they did not have elements of cultural heritage. Yes, there are a number of buildings that were illegally demolished, but the current situation is such. It is important that our Institute for the Protection of Cultural Monuments is working fast and for the first time, will produce reports on all cultural and historical units in Belgrade. More than half of those elaborations have already been adopted and now we have government decisions in place that clearly protect all the cultural heritage in Belgrade. I expect that next year, at the latest, all units will be put under protection and then we will not have to worry about not being clear about what constitutes cultural heritage, what can be demolished and what cannot.
---

We are aware that there is a need for two-floor residential buildings, which is one of the most comfortable types of housing that has survived the centuries

---
Unfortunately, until seven or eight years ago, no one took care of that. I have to thank the Institute for the Protection of Monuments for actively starting this process and managing to draft most of these studies. Regarding cutting down trees, Belgrade now has 8 to 10 thousand more trees compared to the previous year. In over three years of my term, only a few trees were cut down, and as the numbers show, almost 30,000 new trees were planted. The ratio is even greater than 99:1 in favour of new trees. When it comes to cutting or moving some trees in individual cases, this happens only when that's the only available option due to the development of the city. In parallel with that procedure, significantly more trees are planted on every surface wherever possible.
How can we protect Makiško Polje, Veliko Ratno Ostrvo, Ada Huja, Sava Embankment and swamps in Borča? Why are these spaces attractive to private investors? Does the new General Spatial Plan provide for the protection of these areas?
All of the areas that you mentioned have been protected by the Belgrade government. There is no planned construction there. So Makiško Polje or, to be precise – the area between Obrenovački Road and the Sava – is an area that has now been defined as a public green zone in the detailed spatial regulation plan for this year. I already mentioned Ada Huja. Veliko Ratno Ostrvo also comes under the same category as a public green zone and there is definitely no construction there. A large part of Borča is a green area too. The Danube foreland is also not under construction except for the part for which urbanization plans have been drafted decades ago. There will be one segment for the bulk cargo port, which Belgrade simply has to have in its wider city area.
You asked why are all those spaces appealing to property developers? Simply put, these are large empty areas where large urban interventions can be made. However, we, as responsible people, will not allow everything that we consider or that each profession considers to be a natural attraction to be endangered and urbanized.
Is there a plan to relocate the Belgrade Zoo? The current location is absolutely unacceptable for animal welfare and the vicinity of a medieval fortress that aspires to be included in the UNESCO list.
Regarding the Zoo, as an architect, I can agree that Kalemegdan is not the best natural place for both the people of Belgrade and the animals. Especially since it has very limited space and it is impossible to further develop the zoo as an important city attraction. We are currently considering certain locations, primarily in the municipality of Surčin, but we have not yet come to a final decision on the new location of the Belgrade Zoo. This is a topic that we are always thinking about.