A delegation composed of representatives of 25 companies led by MEDEF International (the movement of French companies), the world's first network of French private companies, she visited to Serbia on March 11 and 12, 2021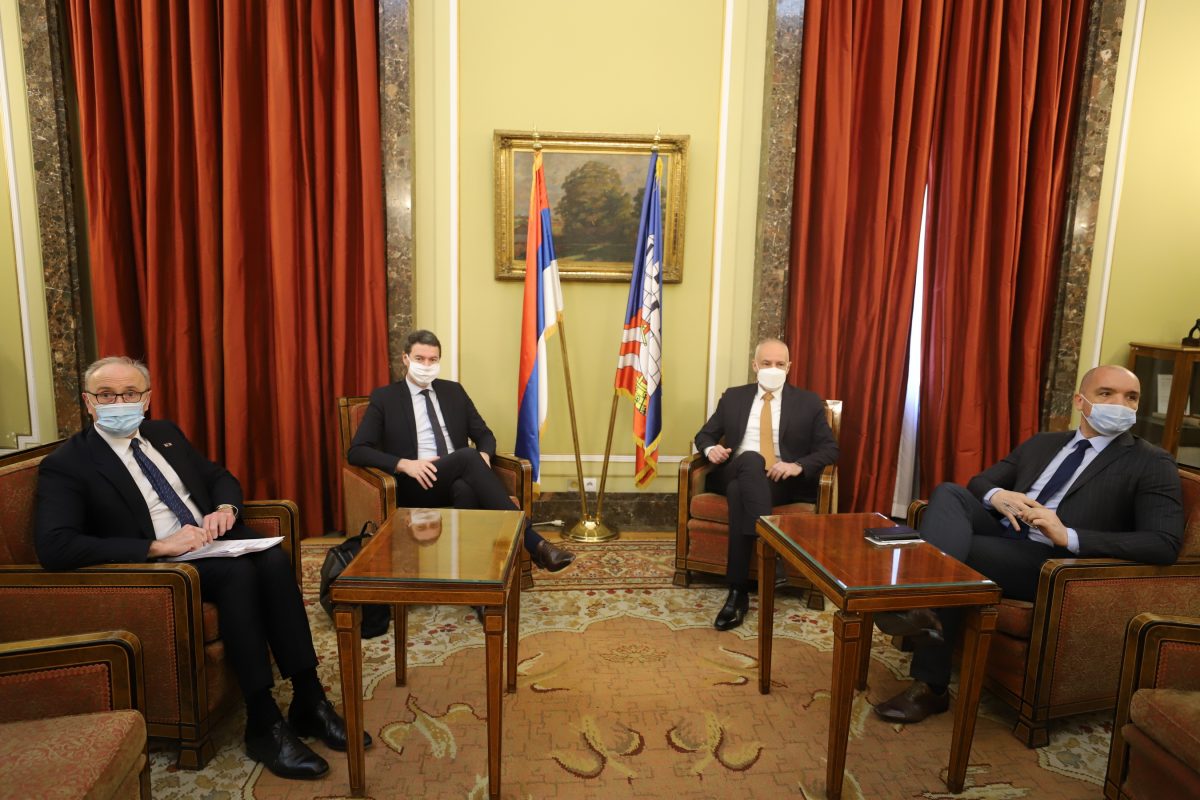 The delegation, which promotes the positive dynamics of French-Serbian political and economic ties that have resulted in a growing presence of the French private sector in Serbia, leded by Laurent Germain, President and CEO of EGIS.
The schedule of the visit, organized with the support of the French Embassy in Serbia and the Serbian Embassy in France, included meetings with Serbian Prime Minister Ana Brnabić, Belgrade mayor and deputy mayor, and members of the government in charge of construction, transport and infrastructure, energy and mining and finance.
The delegation included representatives of small, medium and large companies operating in sectors such as infrastructure, construction, transport and logistics, energy, urban development, engineering, telecommunications, banking and financial consulting. Some companies are already present in Serbia and are implementing large projects here, while others intend to develop their activities in Serbia.
The aim of this visit is to position the French business offer and to enable a more ambitious policy of improving the business climate and launching economic activities in the post-crisis period.
The launch of negotiations on Serbia's accession to the European Union in January 2014 was a strong incentive for Serbia to strengthen its ties with France.