Serbian HBA Members visit KLEEMANN's Production Facilities, marking 40 years of global success and two decades of operations in Serbia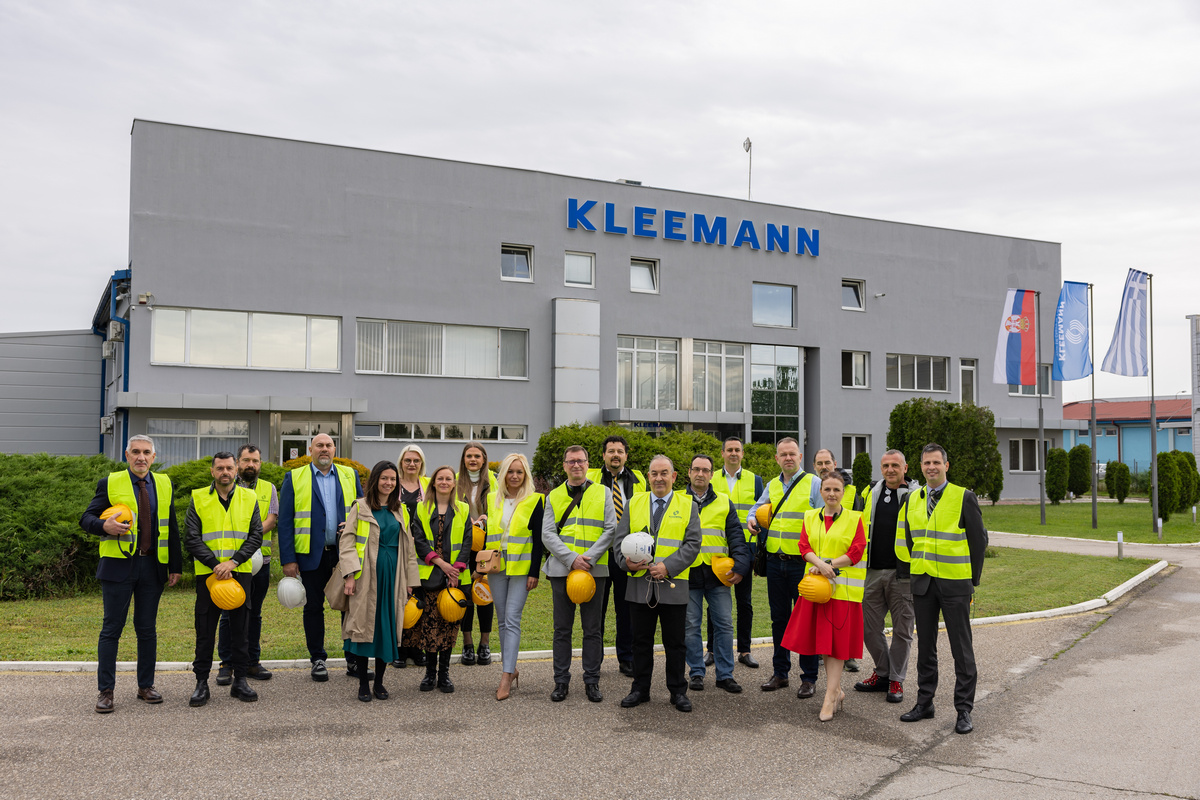 The Hellenic Business Association of Serbia, in cooperation with the member company KLEEMANN Lifts, organized a visit to the production facilities of traction lifts in Simanovci, on May 16th, 2023.
A visit to KLEEMANN's production facilities was organized in order to present one of the most successful Greek companies that operates in Serbia for almost 20 years and which is also an active member of the HBA for more than a decade.
On this occasion, the President of the Management Board, Mr.Nikolaos Sliousaregko greeted the members, stressing the importance of KLEEMANN's contribution to the activities of the HBA and also thanked the company General manager, Mr.Odysseas Markakis for hospitality and event organization.
Mr. Odiseas Markakis then presented the business presence and operations of KLEEMANN on a global level, which this year marks 40 years aniversary, the company's production capacities, as well as its operations in Serbia. Mr. Markakis also announced new investments that KLEEMANN will implement in Serbia during 2024.
Mr. Igor Simonović, commercial manager of KLEEMANN Lifts, presented to the members of the HBA some of the most significant projects both in Serbia and worldwide, as well as design solutions created to meet the most diverse requirements of clients.
The presentation was followed by a factory tour, during which Mr. Markakis introduced members to the complete processes for producing traction elevators at two facilities.
A tour was completed with a coctail in the premises of KLEEMANN Lifts, as an opportunity for the representatives of the member companies to continue networking in an informal atmosphere.