In the chapel of St. Simeon Mirotočivi (St. Simeon Myrrh-streaming), a memorial service was held in the Palace of the Patriarchate in Belgrade on the occasion of the death of H.K.V. Elizabeth II.
The memorial service was led by the elder of the Anglican Church in Belgrade, Father Robin Fox.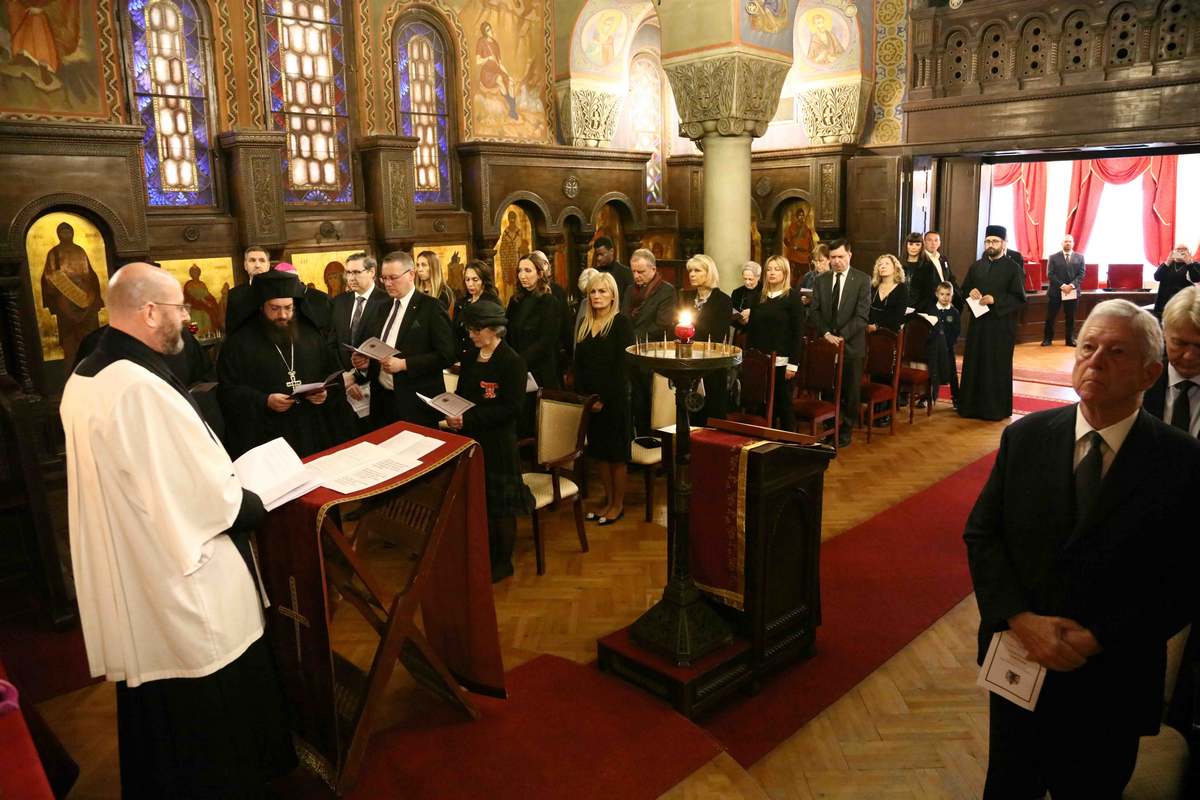 During this simple, dignified ceremony, seventeenth-century funeral music, composed by Henry Purcell and William Croft, was performed and was also on the program during Monday's memorial service at Westminster Abbey. Readings of Psalm 23 and a passage from the New Testament Book of Revelation were part of the liturgy.
The British ambassador in Belgrade, Shan McLeod, briefly addressed the audience: "This is a deeply sad and historic moment for my country. Throughout a long, fascinating life, Her late Royal Majesty was guided by her faith, and so I am particularly pleased that we were able to honour her with this beautiful and fitting service, along with our friends and colleagues from Canada, Australia, and other Commonwealth countries. , as well as with some relatives of H.K.V. from the Karađorđević family. I would also like to take this opportunity to thank the numerous citizens of Serbia, people of all religions and political affiliations, who sent us their condolences and during the last two weeks wrote so many nice words about Her late Royal Majesty."
The commemorative event was attended by Ambassador Shan McLeod, Ambassadors of Canada Giles Norman and Australia Daniel Emery, members of the Karađorđević family, representatives of local religious communities, diplomatic missions of the Commonwealth of Nations and other countries, as well as members of the Anglican and British communities in Serbia.