Constant effort to meet all customers' demands and to ensure premium service is our top priority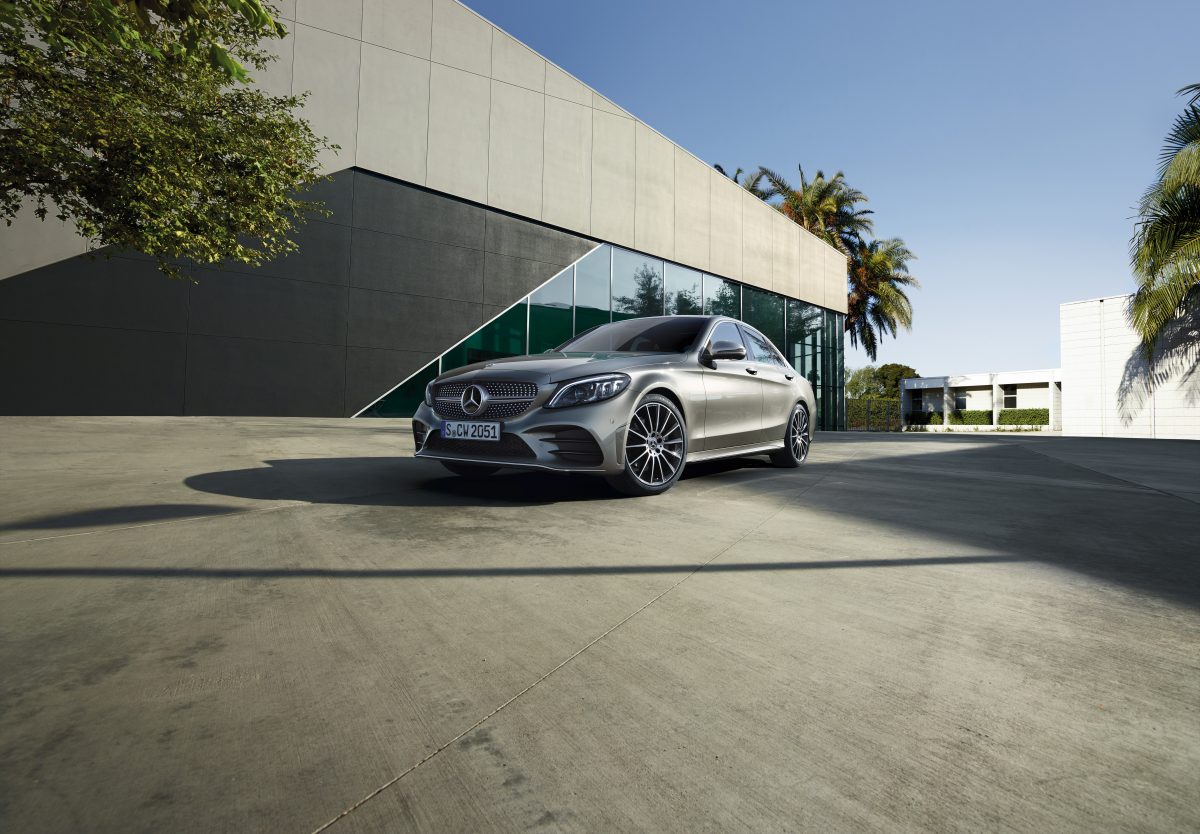 Finding the right vehicle for your business is not an easy job. Regardless if you are an entrepreneur, lawyer or small business owner, the doubt is always the same – to optimize your costs but also to find a vehicle that will adequately represent your company as a serious, trustworthy partner. We understand that your business is unique and has its own necessities, which is why we have designed Business Solutions with you and your business in mind.
Discover the benefits of Mercedes-Benz fleet cars
Business Solutions is an attractive offer for Mercedes-Benz vehicles, specially created and developed for companies. Our vehicles are renowned for their exceptional performance, luxury specification and style. However, choosing quality vehicles for your business should not mean that you compromise on finding a great deal. That's why we offer a range of finance options specifically for the business user, in order to meet your budget and find best-optimized choice.
Tailor-made offer for your business
There are many aspects to consider when choosing the right fleet – that is why we offer you a selection of top-performance fleet solutions, with great advantages to everyday business. You choose the vehicle; we offer you attractive leasing options. It's up to you to decide what works best for you and your business.
Business user leasing
Instead of owning a car, you can lease it for a fixed period at a fixed monthly rental. Only a proportion of the vehicle's value is repaid which improves your business cash flow and avoids a large initial outlay. At the end of the agreement, your car is returned and there are no additional costs, if subject to return conditions being met and the agreed mileage not being exceeded. This kind of lease offer has been created in cooperation with ALD Automotive in which the instalment includes, lease of desired vehicle, registration and insurance.
---
Comfort, quality and safety in the C-Class will meet expectations of all professional needs

---
Perfect fit for your budget
Mercedes-Benz offers an extensive range of vehicles to suit all requirements and budgets. In this regard, well-equipped Business Solution A-Class is available for 618 EUR monthly for immediate delivery. The modern C-Class brings the best combination of elegant and modern design, which makes it the best buy solution for business purposes. Comfort, quality and safety in the C-Class will meet expectations of all professional needs. Currently we offer very attractive deal for C-Class – C 180 d with Automatic Transmission for 645 EUR monthly.  On the other hand, if you are looking for SUV model, new GLA can be your next car – now available for 829 EUR monthly.
Cost benefits and efficiency
The estimations of future costs are very important aspects for every company doing any kind of business today. If you want to be completely stress-free, we offer you an option to include all future costs in a monthly instalment. Regular maintenance at authorized Mercedes-Benz dealership for up to 4 years or 120,000 km (whichever comes first) and extended warranty for up to 4 years or 120,000 km (whichever comes first) can be incorporated.  The monthly instalment, which includes all costs (financing, maintenance, warranty, insurance, sets of winter and summer tires), makes the customer completely carefree during the duration of the lease.
Always at your service
Constant effort to meet all customers' demands and to ensure premium service is our top priority. Sales staff in authorized dealerships in Serbia will provide all support and professional assistance throughout the entire purchase process, following clients' needs and inputs. Sales Consultants are there to understand your individual requirements and to provide the highest quality service and professional consultation. Furthermore, our sales team will be on your disposal for any questions or doubts during the entire duration of the lease.
Service and Maintenance
As a Mercedes-Benz Business Solutions customer, you will also receive comprehensive After Sales support. This includes the assurance that servicing repairs and maintenance are carried out to Mercedes-Benz standards, a full warranty, and Roadside Assistance in case you ever run into a problem on your journey.
Our Vehicle is Your Investment
Purchasing a Mercedes-Benz is not just about the transaction – we see it as an investment in providing a reliable, versatile and respectable vehicle to you and your employees. As a manufacturer of premium automobiles, Mercedes-Benz places the highest demands on the quality of our products. This also means offering exceptionally safe, fuel-efficient, and low-emission vehicles. Mercedes-Benz fleet offers you and your company maximum peace of mind, thanks to their outstanding and innovative safety systems.