Miele will present its range within the International Fair of the Hotel and Catering Equipment – HORECA, a traditional event that brings together the most important companies involved in the production and distribution of top-quality products for catering facilities.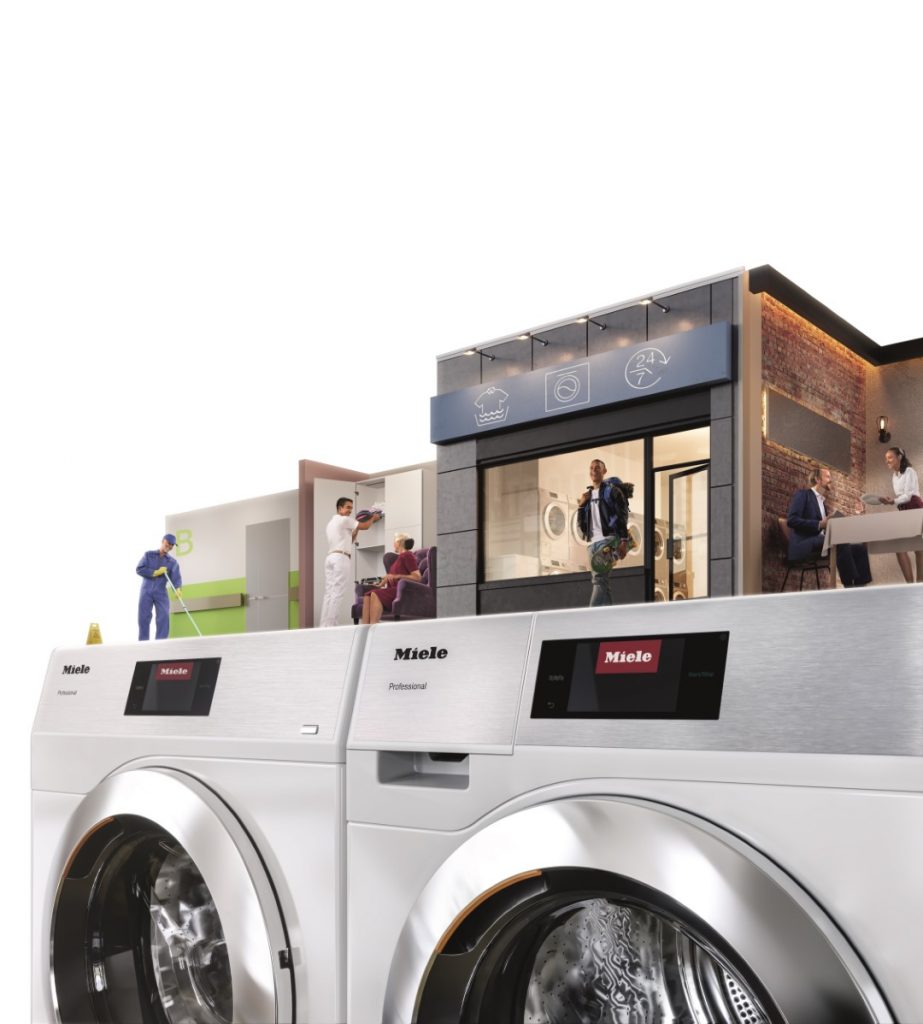 Designed to enable and simplify providing of impeccable customer service, the Miele Professional line offers systematic and innovative solutions. As everything in the hospitality industry must be impeccably clean, fast and efficient, Miele Professional appliances not only deliver superior hygiene results in short time cycles, but also meet environmental and energy standards, saving water and electricity.
This year, Miele focuses on a special group of devices, commonly known as the "Little Giants". The specificity of the "Little Giants" lies in its strengthened construction, wireless control and more flexible programming, while, with the increase of their capacities, Miele has once again proven consistency when it comes to achieving reduced consumption.
Miele Professional washing machines, which features visitors will be able to meet, have been tested on 30,000 cycles, with eight cycles per day, seven days a week, equivalent to ten years of use. The professional drying machines are typically tested at 40,000 cycles and rotary ironers at 20,000 operating hours. All this suggests that at this year's HORECA fair, Miele will once again show the functionality, durability, innovation and quality of its devices, making it the leading premium brand, whose products gain trust and respect by hotels and restaurants worldwide.
The HORECA fair will run from February 20 to 23, during this time you can visit Miele's booth and see a combination of top quality and service that Miele offers.
---
Miele is the world's leading manufacturer of premium domestic appliances including cooking, baking and steam-cooking appliances, refrigeration products, coffee makers, dishwashers and laundry and floor care products. This line-up is augmented by dishwashers, washing machines and tumble dryers for commercial use as well as washer-disinfectors and sterilisers for use in medical and laboratory applications (Miele Professional). The Miele company, founded in 1899, has eight production plants in Germany as well as one plant each in Austria, the Czech Republic, China and Romania. These are joined by the two plants belonging to Miele's Italian medical technology subsidiary Steelco. Turnover in the 2018/19 business year was around € 4.16 bn, with a share of business outside Germany of approx. 71%. Miele is represented with its own sales subsidiaries and via importers in almost 100 countries. Throughout the world, the family-run enterprise, now in its fourth generation, employs a workforce of around 20,200, whereof 11,050 are employed in Germany. The company has its headquarters in Gütersloh in Westphalia.