Our e-commerce is powered by the most prestigious platform solutions, namely SAP and Salesforce. I think that we are currently the only company in Serbia that is implementing both solutions at the same time
Retail is experiencing the biggest changes in its history. According to Mihailo Ponjavić, E-Commerce Director of Tehnomanija, this is primarily due to the accelerated technological development and customers' needs from which it all originated. Mr Ponjavić explains that when shopping online, the seller can disappoint the buyer only once and that's it – there are no more chances given and a new seller will jump in the old one's place at the speed of light.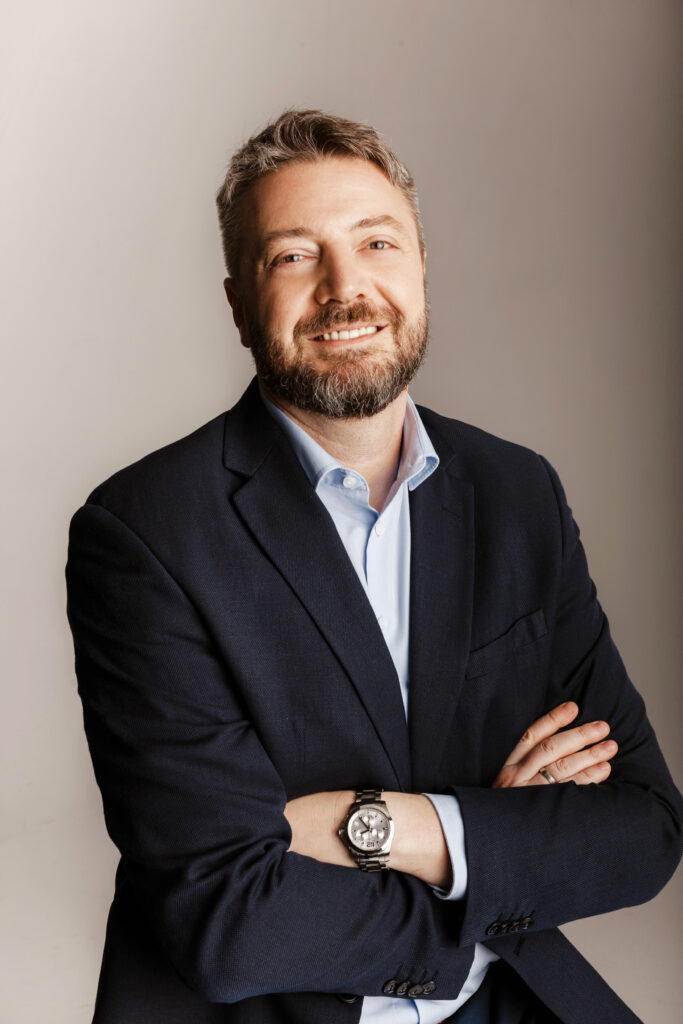 Do you think that e-commerce experienced a revolution of sorts during the pandemic?
E-commerce has experienced a revolution in Serbia since the emergence of Aliexpress. In fact, the revolution happened when we started paying with cards for something that costs only $2 and when we overcame the fear of online payments and data theft. The pandemic has been an obvious global accelerator of development, pushing e-commerce development three years ahead of time, and expanding the range of goods and services we started buying online.
How did this acceleration affect Tehnomanija?
Tehnomanija is a market leader in technology and consumer electronics, and that leadership has been built for 23 years. Customer needs have changed. To meet these needs and offer the same quality of the user experience both online and offline, we have created a real and unique omni-channel environment for our customers. With such a clear goal of improving business, we are undergoing the process of complete digital transformation, which is supported by our comprehensive investment cycle.
They say that e-commerce rests on two pillars – the choice that it gives the customer and on trust. How do technological solutions contribute to that?
Full data-automation is the goal of e-commerce. We have, figuratively speaking, parked 'Lamborghinis' and 'Ferraris' in our business, and in addition, we have people who know how to 'drive' them. Platforms that will improve our e-commerce are the world's best solutions – SAP and Salesforce. SAP is one of the most recognized infrastructure solutions in retail, and Salesforce is the world's best CRM (Customer Relationship Management) platform focused on marketing automation. I think that, at the moment, we are the only company in Serbia that implements both solutions at the same time. We are doing all of this with one goal in mind – our customer has to have a great and unique user experience based on which they will be happy to recommend us to others and actively represent us in the community.
What exactly do you mean by "unique user experience"?
This means that the user must have a 'silky smooth' experience which exactly corresponds to what the consumer came in for and in the way they imagined it. In e-commerce, there is no charming, well-informed and sweet-spoken seller who will convince you to buy something and that is why it is important to offer the user as many choices as possible at every point of sale – from assortment selection, through payment model selection, to place and delivery time.
---

"We are undergoing the process of complete digital transformation, which is supported by our comprehensive investments in IT and logistics infrastructure. We are changing the platforms we are working on in order to be closer to our customers"

---
On the other hand, the user wants the purchase process to be simple and easy. Accordingly, on both Tehnomanija and WinWin websites, you can purchase with just one touch on your smartphone screen, without having to input payment card information.
What is the biggest challenge for e-commerce at the moment in the local market?
Currently, the entire Serbian market is suffering because customers have become distrustful regarding delivery and distribution. At Tehnomanija, we are focusing on our own solutions. Our goal is to combine offer, service and delivery in one package.
What is your biggest advantage over the competition?
First and foremost, our biggest advantage is our fantastic employees who have a lot of energy and knowledge. During my 22-year-long career, I have never worked in an environment that has a denser concentration of experts than this one. On the other hand, there is technology as the second advantage. With our team and the technology we use, we are a light year ahead of the competition.