The awards for the best digital campaigns and projects were awarded on June 9, within the Digital Day conference in the Dorcol Platz in Belgrade
This year's Mixx Awards expert jury consisted of: Milja Šijakinjić, Žiška, Vesna Ćeranić, Executive Group, Sanja Gajić, Fullhouse Ogilvy, Zdravko Kevrešan, Drive, Marija Pasuljevic, Ecommerce Association of Serbia, Diana Radić, Daily Nezavisne novine (BiH), Vanja Bertalan, Human (CRO), Boris Vučurević, Weissmuller Creative Media, Danica Stupar, Bizlife, Ivana Laković, Buro Adria, Vladimir Kovač, Digi Talk, Anita Galić, A1, Anita Veličković, L'Oreal, Djordje Jovanović, Xiaomi, Dejan Kosanović, Mozzart and Bojan Saptović, Pioniri Communications, who was also President of the expert jury.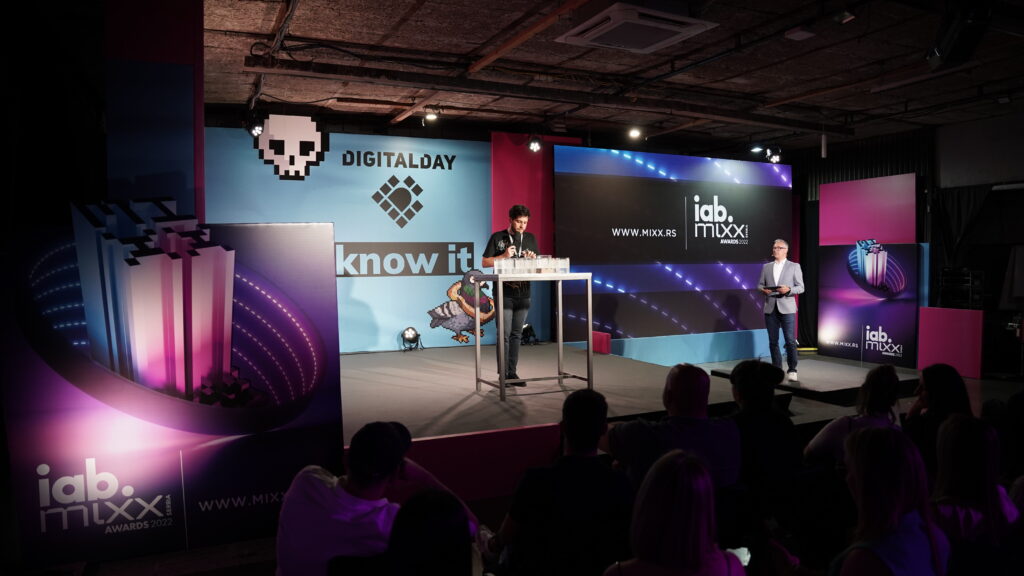 The winners of the IAB Mixx Awards for 2022 are:
Best Brand Advertising Campaign – Rum Cassato – I'm just 30 – Žiška
Best Cross Media Integration – Superhero – McCann Belgrade, Drive, Chapter 4
Best Innovation – Superhero – McCann Belgrade, Drive, Chapter 4
Best E-Commerce Campaign – Superhero – McCann Belgrade, Drive, Chapter 4
Best Product Launch – Grand Single Origin – Pom Pom Communications
Best Social Community Building – Nectar Beer – Pipaj Networks – Pioniri Communications
Best Video Advertising Campaign – Grand Coffee – Let's have time – Žiška
Best Branded Content – Booster Hahaha.rs – Ovation BBDO
Best Social Influencer Marketing – Pure Five for Return to School – Drive and McCann Belgrade
Best Social Media Campaign – Munchmallow – 40 Sweet years – Žiška
Best Campaign Effectiveness – When you are ready – Direct Media United Solutions
Mixx Awards Grand Prix was assigned to the campaign: Superhero – McCann Belgrade, Drive, Chapter 4.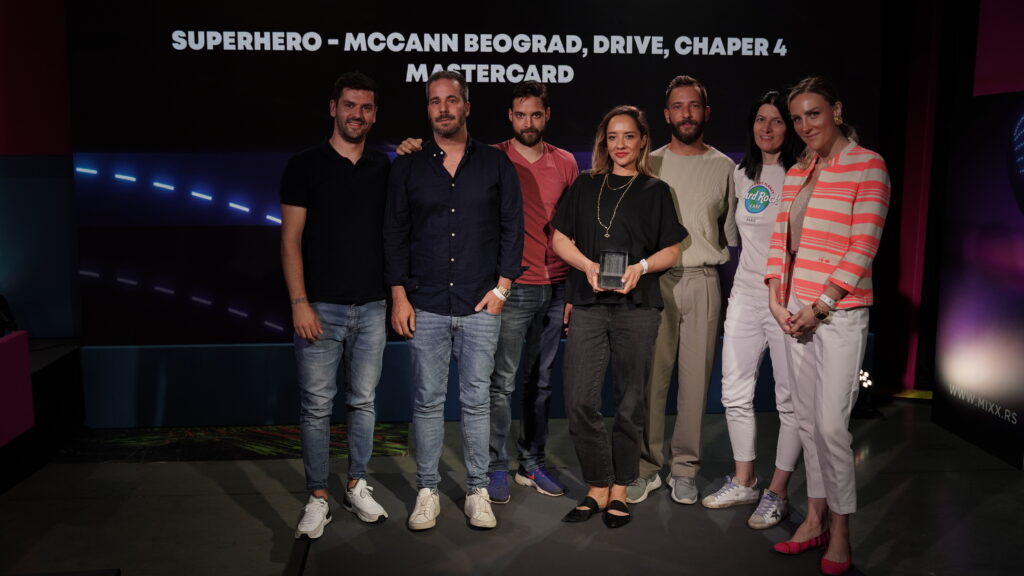 In order to make donations simpler, faster and sustainable, MasterCard initially launched a socially responsible campaign "to be someone's superhero. Priceless. " The project promotes a new way of donating for Nurdor organization through a modern e-platform for donating – superhero.rs, putting in the function of charity all key functionalities of digital payment. To further bring the importance of helping others, different target groups, especially young people, an important part of the platform is a superhero fashion collection, which is especially created for this purpose, and is produced in Serbia.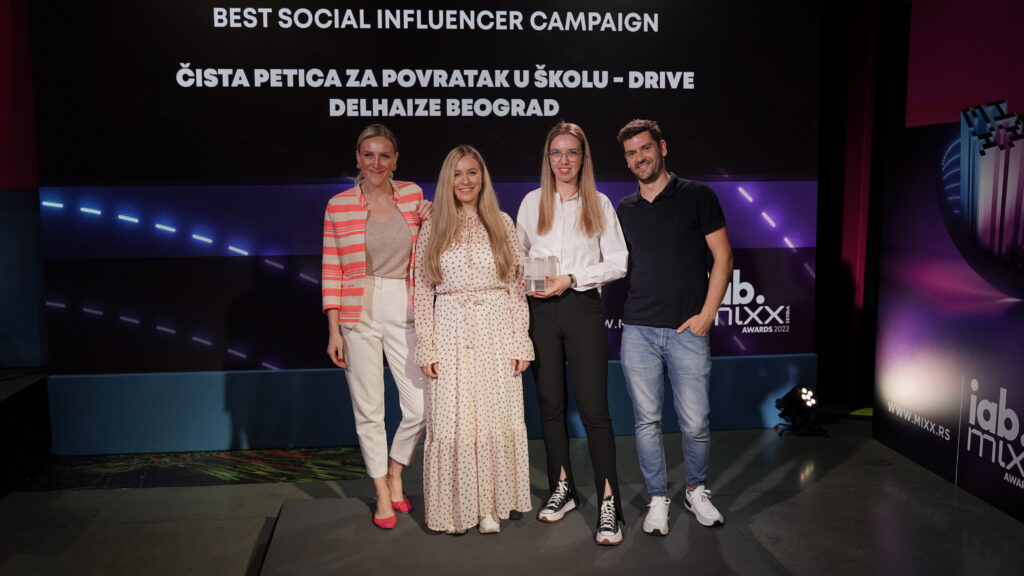 International recognition of the MIXX Awards is organized y IAB Serbia, and this year it was for the fifth time.